Movies to Watch If You Like It Can Be Done Amigo (1972)
Movies to watch if you like It Can Be Done Amigo (1972).
13 items, 322 votes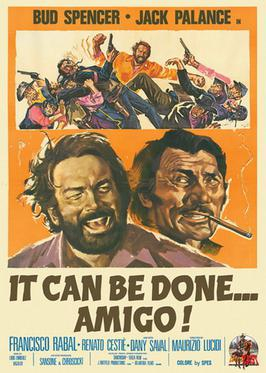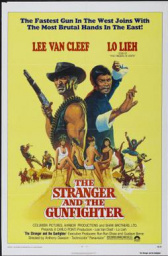 Starring:

Lee Van Cleef, Lieh Lo, Patty Shepard, Femi Benussi

Là dove non batte il sole, also known as The Stranger and the Gunfighter and El kárate, el Colt y el impostor, is a 1974 kung fu Spaghetti Western comedy film directed by Antonio Margheriti and starring Lo Lieh and Lee Van Cleef.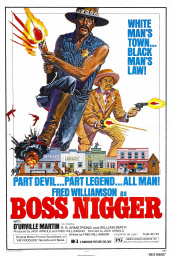 Starring:

Fred Williamson, D'Urville Martin, William Smith, R.G. Armstrong

Upon finding a wagon under attack by bandits, two black bounty hunters, Boss and Amos (Fred Williamson and D'Urville Martin, respectively) intervene and save Clara Mae, a black woman (Carmen Hayworth).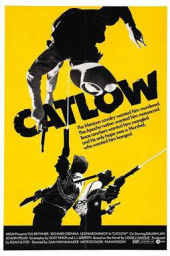 Starring:

Yul Brynner, Richard Crenna, Leonard Nimoy, Daliah Lavi

Jed Catlow and Ben Cowan served together in the Civil War and became friends, but now Catlow is a thief and Cowan a marshal tracking him down.
4
Take a Hard Ride (1975)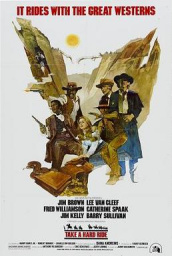 Starring:

Jim Brown, Lee Van Cleef, Fred Williamson, Catherine Spaak

Pike (Jim Brown), the right-hand man of cattle rancher Bob Morgan (Dana Andrews), is entrusted with a mission to deliver $86,000 across the border to the Morgan Ranch in Sonora, Mexico after his boss dies.
5
They Call Me Trinity (1970)

Starring:

Terence Hill, Bud Spencer, Steffen Zacharias, Dan Sturkie

Trinity, a lazy, ne'er-do-well gunfighter with unnaturally fast drawing ability and marksmanship, is dragged on a travois by his horse to a way station and restaurant.
6
Butch and Sundance: the Early Days (1979)

Starring:

William Katt, Tom Berenger, Jeff Corey, John Schuck

In Wyoming, wannabe outlaw Butch Cassidy joins forces with sharpshooter Harry Longabaugh (who renames himself the Sundance Kid) and they carry out a series of robberies.

Starring:

Lee Van Cleef, Alberto Dentice, Jess Hahn, Horst Frank

Philip Wermeer has escaped from prison where he serves a sentence for the murder of Ebenezer Saxon, the patriarch of Saxon city, who in his turn is believed to be behind the murder of Wermeer's father.

Starring:

Lee Van Cleef, James Mason, Gina Lollobrigida, Simón Andreu

Genres:

Comedy, Romance, Western

Roy King's gang robs a bank and flees to Mexico on a train. Roy meets a beautiful woman, Alicia, and marries her, only to have her run off with all of the money.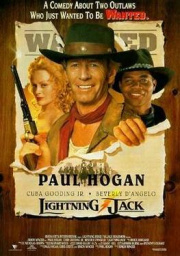 Starring:

Paul Hogan, Cuba Gooding Jr., Beverly D'Angelo, Kamala Lopez

Paul Hogan plays Lightning Jack Kane, a long-sighted Australian outlaw in the American west, with his horse, Mate.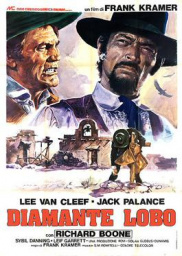 Starring:

Lee Van Cleef, Jack Palance, Richard Boone, Sybil Danning

God's Gun (also known as Diamante Lobo) is a 1976 Italian–Israeli Spaghetti Western filmed in Israel directed by Gianfranco Parolini (credited as Frank Kramer) and starring Lee Van Cleef, Jack Palance, Leif Garrett and Sybil Danning.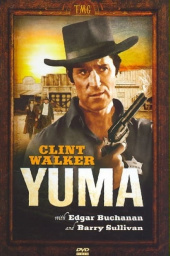 Dave Harmon (Clint Walker), a former lieutenant in the U. S. Army is sent to Yuma as the new United States Marshal.
12
My Name Is Nobody (1973)

Starring:

Terence Hill, Henry Fonda, Jean Martin, R.G. Armstrong

Jack Beauregard (Henry Fonda) is an aging gunslinger who wants to retire peacefully to Europe.
13
Carry on Abroad (1972)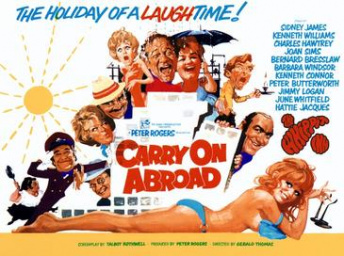 Starring:

Sidney James, Kenneth Williams, Charles Hawtrey, Joan Sims

The film opens with pub landlord and frequent holidaymaker Vic Flange (Sid James) openly flirting with the sassy saucepot widow Sadie Tompkins (Barbara Windsor) as his battleaxe wife, Cora (Joan Sims), looks on with disdain.