More Movies Like Something Big (1971)
Movies like Something Big (1971).
16 items, 424 votes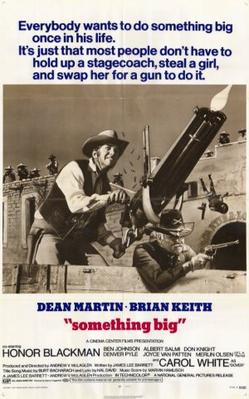 Starring:
Billy Crystal, Jack Palance, Daniel Stern, Bruno Kirby
In Pamplona, Spain, Mitch Robbins, an account executive for a radio station, participates in the annual San Fermín festival, along with friends Ed Furillo and Phil Berquist.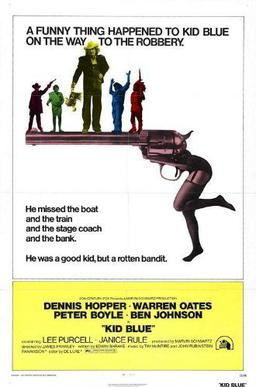 Starring:
Dennis Hopper, Warren Oates, Peter Boyle, Ben Johnson
Bickford Waner (Hopper), who has failed as a train robber, decides to go straight and get an honest job. He arrives in Dime Box, Texas, to find work.

Starring:
Anthony Edwards, Louis Gossett Jr., John Glover, Joe Pantoliano
Billy Ray Smith is a timid young schoolteacher from Boston living in a rugged Texas town.

Starring:
Kirk Douglas, Arnold Schwarzenegger, Ann-Margret, Paul Lynde
A beautiful woman, "Charming Jones" (Ann-Margret), is being escorted across the west by a naive, slow-witted cowboy, "Handsome Stranger" (Schwarzenegger), after claiming a large sum of money given to her by her father, Parody Jones (Martin).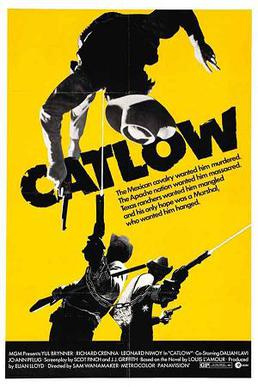 Starring:
Yul Brynner, Richard Crenna, Leonard Nimoy, Daliah Lavi
Jed Catlow and Ben Cowan served together in the Civil War and became friends, but now Catlow is a thief and Cowan a marshal tracking him down.
6
One More Train to Rob (1971)

Set in the Old West, the story is about train-robber Harker Fleet (Peppard), who is sent to prison for assaulting a sheriff and his deputy while trying to escape a forced marriage, set up by his former partner, Timothy Xavier Nolan (John Vernon).

Starring:
Cleavon Little, Gene Wilder, Slim Pickens, Harvey Korman
On the American frontier of 1874, a new railroad under construction will have to be rerouted through the town of Rock Ridge in order to avoid quicksand.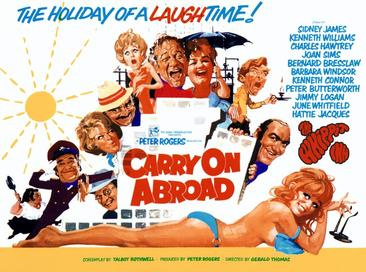 Starring:
Sidney James, Kenneth Williams, Charles Hawtrey, Joan Sims
The film opens with pub landlord and frequent holidaymaker Vic Flange (Sid James) openly flirting with the sassy saucepot widow Sadie Tompkins (Barbara Windsor) as his battleaxe wife, Cora (Joan Sims), looks on with disdain.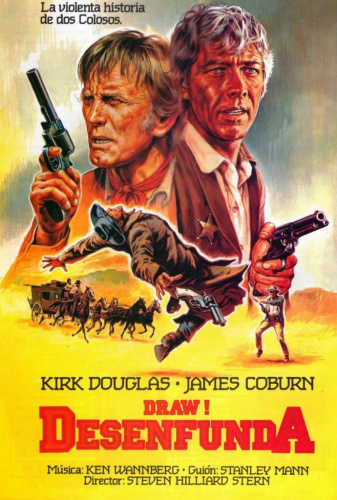 Starring:
Kirk Douglas, James Coburn, Alexandra Bastedo, Graham Jarvis
Genres:
Comedy, Romance, Western
In the final days of the Old West, a former desperado, Harry Holland (Kirk Douglas), only wants to leave Bell City with money he won fairly at a poker game.
10
The Great Scout & Cathouse Thursday (1976)

Starring:
Lee Marvin, Oliver Reed, Robert Culp, Elizabeth Ashley
The Great Scout & Cathouse Thursday is a 1976 comedy film directed by Don Taylor starring Lee Marvin, Oliver Reed, Sylvia Miles, and Kay Lenz.
11
There Was a Crooked Man... (1970)

Starring:
Kirk Douglas, Henry Fonda, Hume Cronyn, Warren Oates
In 1883, Paris Pitman, Jr. has pulled off a $500,000 robbery and, having murdered his partners, is the only one who knows where the money is hidden.
12
A Million Ways to Die in the West (2014)

Starring:
Seth MacFarlane, Charlize Theron, Liam Neeson, Amanda Seyfried
A Million Ways to Die in the West is a 2014 American Western comedy film directed by Seth MacFarlane, who wrote the screenplay with Alec Sulkin and Wellesley Wild.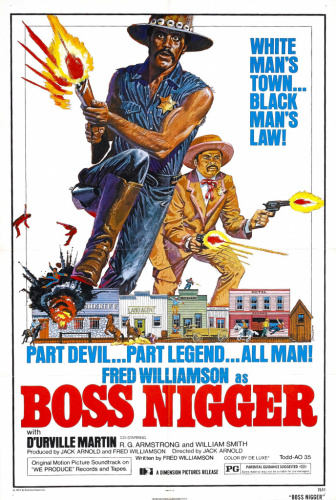 Starring:
Fred Williamson, D'Urville Martin, William Smith, R.G. Armstrong
Upon finding a wagon under attack by bandits, two black bounty hunters, Boss and Amos (Fred Williamson and D'Urville Martin, respectively) intervene and save Clara Mae, a black woman (Carmen Hayworth).

Starring:
Terence Hill, Clare Carey, Maria P. Petruolo, Fabrizio Bucci
A legendary poker playing outlaw, Triggerman, arrives to town for the wildest gambling tournament this side of the west.

Starring:
Rock Hudson, Dean Martin, Susan Clark, Donald Moffat
Childhood friends Billy Massey and Chuck Jarvis go in opposite directions after Chuck ends up married to Billy's former sweetheart.

Starring:
Paul Hogan, Cuba Gooding Jr., Beverly D'Angelo, Kamala Lopez
Paul Hogan plays Lightning Jack Kane, a long-sighted Australian outlaw in the American west, with his horse, Mate.