More Movies Like Dirty Dingus Magee (1970)
Watch movies if you like Dirty Dingus Magee (1970).
14 items, 371 votes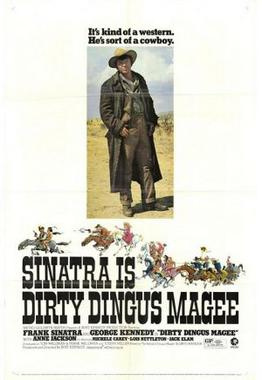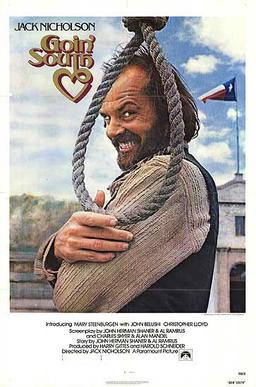 Starring:
Jack Nicholson, Mary Steenburgen, Christopher Lloyd, John Belushi
Genres:
Comedy, Crime, Romance
Henry Lloyd Moon (Nicholson) is a third-rate outlaw in the late 1860s; a convicted bank robber, horse thief and cattle thief.
2
The Cheyenne Social Club (1970)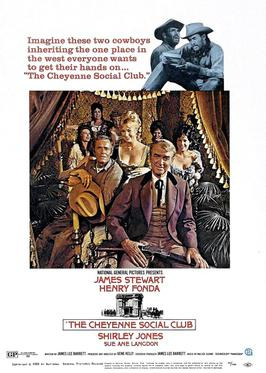 Starring:
James Stewart, Henry Fonda, Shirley Jones, Sue Ane Langdon
Genres:
Comedy, Romance, Western
In 1867, John O'Hanlan and Harley Sullivan are aging cowboys working on open cattle ranges in Texas.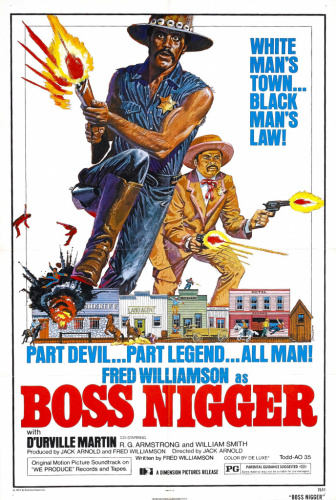 Starring:
Fred Williamson, D'Urville Martin, William Smith, R.G. Armstrong
Upon finding a wagon under attack by bandits, two black bounty hunters, Boss and Amos (Fred Williamson and D'Urville Martin, respectively) intervene and save Clara Mae, a black woman (Carmen Hayworth).

Starring:
Paul Hogan, Cuba Gooding Jr., Beverly D'Angelo, Kamala Lopez
Paul Hogan plays Lightning Jack Kane, a long-sighted Australian outlaw in the American west, with his horse, Mate.
5
The Over-the-hill Gang Rides Again (1970)

Genres:
Comedy, Family, Western
Old and retired Sergeant Nash Crawford (Brennan), formerly of the Texas Rangers, enters a saloon where his former partner, Gentleman George Asque (Wills), plays poker with a man and beats him 10 times in a row.

Starring:
Shannon Tweed, Julie Strain, Deanna Brooks, Richie Varga
Genres:
Comedy, Romance, Western
Danger, deceit and dust.
7
One More Train to Rob (1971)

Set in the Old West, the story is about train-robber Harker Fleet (Peppard), who is sent to prison for assaulting a sheriff and his deputy while trying to escape a forced marriage, set up by his former partner, Timothy Xavier Nolan (John Vernon).
8
Rustlers' Rhapsody (1985)

Starring:
Tom Berenger, G.W. Bailey, Marilu Henner, Andy Griffith
The concept of the film is explained in a voiceover wondering what it would be like if one of the old Rex O'Herlihan films were to be made today.
9
Big Money Rustlas (2010)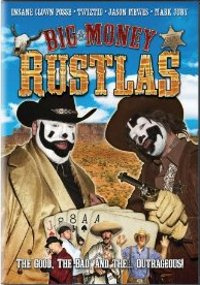 Starring:
Violent J, Shaggy 2 Dope, Tony Borcherding, Blaze Ya Dead Homie
Big Money Rustlas is a 2010 American Western comedy film directed by Paul Andresen. The film is the prequel to the 2001 film Big Money Hustlas.
10
Blazing Saddles (1974)

Starring:
Cleavon Little, Gene Wilder, Slim Pickens, Harvey Korman
On the American frontier of 1874, a new railroad under construction will have to be rerouted through the town of Rock Ridge in order to avoid quicksand.
11
Greaser's Palace (1972)

Starring:
Albert Henderson, Michael Sullivan, Luana Anders, George Morgan
Jesse (Allan Arbus) parachutes into a town in the American frontier run by a saloon owner named Seaweedhead Greaser (Albert Henderson), a tyrant who collects the town's taxes while keeping his mother and favorite mariachi band in cages, and suffering from constant constipation.
12
The Life and Times of Judge Roy Bean (1972)

Starring:
Paul Newman, Ava Gardner, Roy Jenson, Gary Combs
Genres:
Comedy, Drama, Romance
An outlaw, Roy Bean, rides into a West Texas border town called Vinegaroon by himself.

Starring:
James Garner, Louis Gossett Jr., Susan Clark, Brenda Sykes
Genres:
Comedy, Romance, Western
Quincy Drew (Garner) and Jason O'Rourke (Gossett) travel from town to town in the south of the United States during the slavery era.
14
Lust in the Dust (1984)

Starring:
Tab Hunter, Divine, Lainie Kazan, Geoffrey Lewis
Dance-hall girl Rosie Velez (Divine), lost in the desert, is helped to safety by gunman Abel Wood (Tab Hunter).