Movies to Watch If You Like Rage (1972)
Watch these movies if you like Rage (1972).
16 items, 445 votes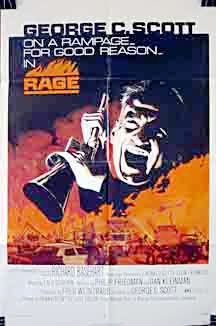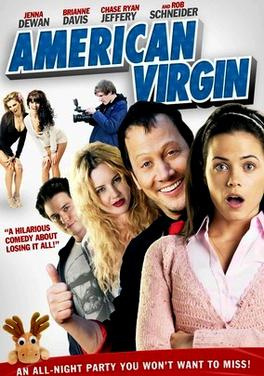 Starring:
Elisabeth Moss, Stephen Brian Jones, Andrew Thaman, Charles Socarides
Virgin is a 2003 American drama film directed by Deborah Kampmeier and starring Elisabeth Moss, Robin Wright Penn and Daphne Rubin-Vega.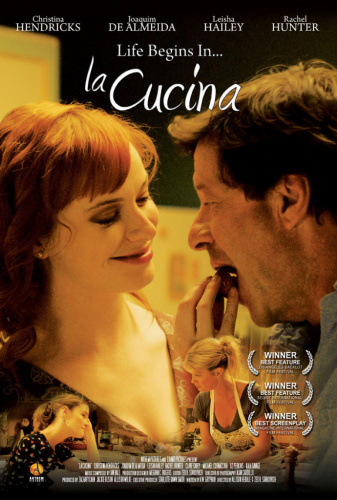 Starring:
Christina Hendricks, Joaquim de Almeida, Leisha Hailey, Rachel Hunter
La Cucina is an American 2007 romantic drama written by A. W. Gryphon. The film stars Christina Hendricks, Joaquim de Almeida, Leisha Hailey, and Rachel Hunter.

Starring:
Charlie Sheen, Martin Sheen, Jay Brazeau, Matt Clark
Franklin Bean (Charlie Sheen) is shown in flashbacks with his father, a postal worker at his high school.

Starring:
Kirk Douglas, Michael A. Goorjian, Karen Tucker, Bryan Cranston
Legendary film director Donald Baines lies dying alone in his private screening room, watching the films he has devoted his life to creating.
5
Inherit the Wind (1999)

Starring:
Jack Lemmon, George C. Scott, Lane Smith, Tom Everett Scott
Inherit the Wind is a 1999 American made-for-television film adaptation of the 1955 play of the same name which originally aired on Showtime.

Starring:
Richard Dreyfuss, Amy Irving, Lee Remick, Sam Wanamaker
Genres:
Drama, Music, Romance
Paul Dietrich is an extremely gifted but disillusioned classical pianist who is nearly 30 and running out of time to prove himself.
7
The Savage Is Loose (1974)

In 1902, John (Scott), his wife Maida (Scott's real-life wife, Trish Van Devere) and their infant son David (played by both Lee Montgomery and John David Carson) are the only survivors of a ship that crashes into the rocky beach of an uncharted island during a violent storm.

Starring:
James Garner, Shirley Jones, C. Thomas Howell, Mark Herrier
Genres:
Action, Comedy, Drama
US Army Command Sergeant Major Zack Carey (played by Garner) is about to retire from the military after taking his last post in rural Clemmons County, Georgia (loosely based on Fort Benning, largely in Chattahoochee County, Georgia).
9
They Might Be Giants (1971)

Starring:
George C. Scott, Joanne Woodward, Jack Gilford, Lester Rawlins
Genres:
Comedy, Mystery, Romance
They Might Be Giants is a 1971 American comedy mystery film based on the play of the same name (both written by James Goldman) starring George C.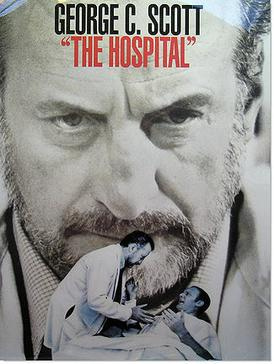 Genres:
Comedy, Drama, Mystery
At a Manhattan teaching hospital, the life of Dr. Bock (George C.
11
Charley Varrick (1973)

Starring:
Walter Matthau, Joe Don Baker, Felicia Farr, Andrew Robinson
Genres:
Action, Crime, Drama
Charley Varrick is a crop-duster and former stunt pilot.

Starring:
Robert Redford, Yaphet Kotto, Morgan Freeman, Jane Alexander
In 1969, Henry Brubaker arrives at Wakefield State Prison in Arkansas disguised as an inmate.

Starring:
George C. Scott, Karl Malden, Stephen Young, Michael Strong
Genres:
Biography, Drama, War
General George S. Patton addresses an unseen audience of American troops to raise their morale, focusing in particular on the value placed on winning by American society.
14
The Andersonville Trial (1970)

The Andersonville Trial is a television adaptation of a 1959 hit Broadway play by Saul Levitt, presented as an episode of PBS's on May 17, 1970 as part of the anthology series Hollywood Television Theatre.

Starring:
Jack Lemmon, George C. Scott, Hume Cronyn, Ossie Davis
In the murder trial of a teenaged boy from a city slum, accused of murdering his father, the judge gives her instructions to the jury: a non-unanimous verdict will force a mistrial, and a guilty verdict will be accompanied by a mandatory death sentence.
16
Carry on Abroad (1972)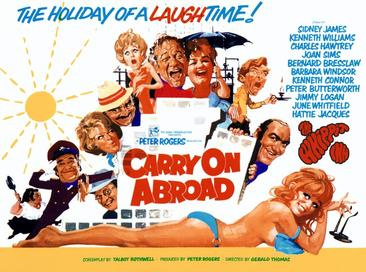 Starring:
Sidney James, Kenneth Williams, Charles Hawtrey, Joan Sims
The film opens with pub landlord and frequent holidaymaker Vic Flange (Sid James) openly flirting with the sassy saucepot widow Sadie Tompkins (Barbara Windsor) as his battleaxe wife, Cora (Joan Sims), looks on with disdain.