Movies You Should Watch If You Like Lazy Susan (2020)
Watch movies if you like Lazy Susan (2020).
14 items, 385 votes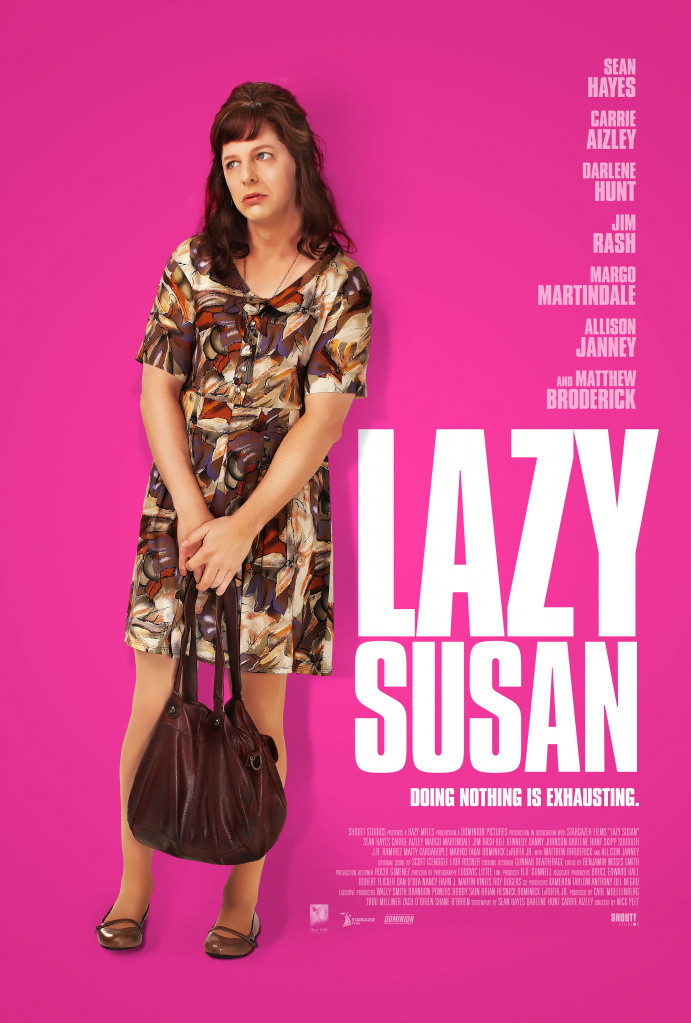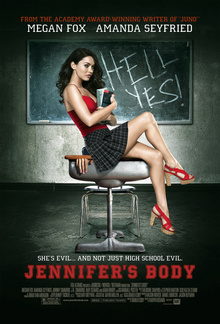 Starring:
Megan Fox, Amanda Seyfried, Adam Brody, Johnny Simmons
Jennifer's Body is a 2009 American comedy horror film written by Diablo Cody and directed by Karyn Kusama.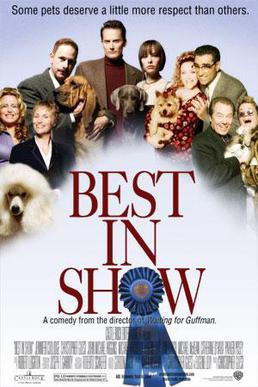 Starring:
Fred Willard, Eugene Levy, Catherine O'Hara, Jennifer Coolidge
Best in Show is presented as a documentary of five dogs, their owners, their trainers and their handlers, who travel to compete in the fictional Mayflower Kennel Club Dog Show, held in the fictional Beyman Center in Philadelphia.

Starring:
Olivia Holt, Ryan McCartan, Regan Burns, Alex Wolff
They can barely stand each other, but can they stand next to each other for three days, without sleep, for the chance to win the car of their dreams?.

Starring:
Renée Zellweger, Morgan Freeman, Chris Rock, Greg Kinnear
Genres:
Comedy, Crime, Drama
In the small Kansas town of Fair Oaks, diner waitress Betty Sizemore is a fan of the soap opera A Reason to Love.

Starring:
Pat Mills, Zahra Bentham, Kevin Hanchard, Tracey Hoyt
Guidance is a Canadian dark comedy film, which premiered at the 2014 Toronto Film Festival on September 5, 2014 as part of the Discovery program.
6
Valley of Ditches (2017)

Starring:
Amanda Todisco, Russell Bradley Fenton, Jeremy Sless, Alexandria Benford
Genres:
Crime, Drama, Horror
A young woman bound in the front seat of a parked car watches helplessly as her captor methodically digs a grave in the desert ground.

Starring:
Melissa McCarthy, Rose Byrne, Jude Law, Jason Statham
Susan Cooper is a 40-year-old, single, desk-bound CIA employee who remotely assists her partner, field agent Bradley Fine, on a mission.

Starring:
Dominic Sherwood, Charlbi Dean, Jill Hennessy, Drea de Matteo
Genres:
Fantasy, Horror, Thriller
Don't Sleep is a 2017 American fantasy horror film written and directed by Rick Bieber and starring Dominic Sherwood, Charlbi Dean, Jill Hennessy, Drea de Matteo, Alex Rocco and Cary Elwes.

Starring:
Nathalie Baye, Laura Smet, Iris Bry, Cyril Descours
The Guardians (French: Les gardiennes, "The female guardians") is a 2017 French drama film directed and written by Xavier Beauvois.

Starring:
Chris D'Elia, Bryan Greenberg, Eric André, Brett Gelman
Adam (Chris D'Elia) is a 30-something man child who lives a ridiculous lifestyle with his three lifelong friends.

Starring:
Gregg Sulkin, Garrett Clayton, Bella Dayne, Sienna Guillory
Teenage pranksters Brady Mannion, Sam Fuller, Jeff Mosley, and Roy, a. k. a. "PrankMonkey69", successfully convince Mrs.
12
Carry on Abroad (1972)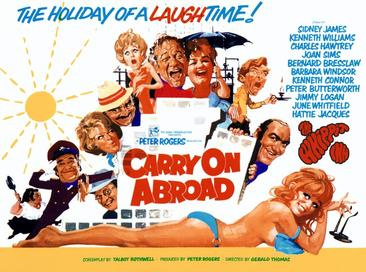 Starring:
Sidney James, Kenneth Williams, Charles Hawtrey, Joan Sims
The film opens with pub landlord and frequent holidaymaker Vic Flange (Sid James) openly flirting with the sassy saucepot widow Sadie Tompkins (Barbara Windsor) as his battleaxe wife, Cora (Joan Sims), looks on with disdain.

Starring:
Analeigh Tipton, Lesley Ann Warren, Betsy Brandt, Olivia Thirlby
Genres:
Comedy, Drama, Romance
Between Us is a 2016 American drama film written and directed by Rafael Palacio Illingworth.
14
The Three Stooges (2012)

Starring:
Sean Hayes, Chris Diamantopoulos, Will Sasso, Jane Lynch
The film is composed of three acts, which are referred to as episodes (a reference to how the original Three Stooges short films were packaged for television by Columbia Pictures).