Movies Similar to Red Letter Day (2019)
Movies similar to Red Letter Day (2019).
21 items, 592 votes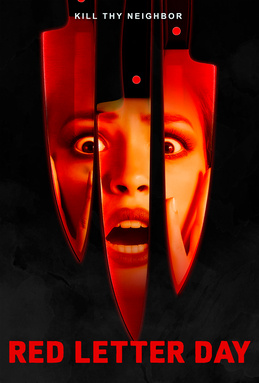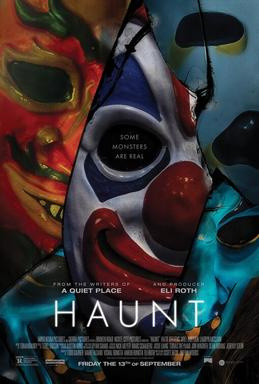 Starring:
Katie Stevens, Will Brittain, Lauryn Alisa McClain, Andrew Lewis Caldwell
On Halloween night in Carbondale, Illinois, roommates Harper and Bailey attend a party together where they meet with their friends Angela and Mallory.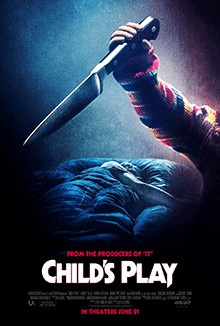 Starring:
Tim Matheson, Ben Daon, Zahra Anderson, Serge Jaswal
The multinational Kaslan Corporation has just launched Buddi, a revolutionary line of high-tech dolls designed to be lifelong companions to their owners, learning from their surroundings, and acting accordingly, quickly becoming a success for children worldwide.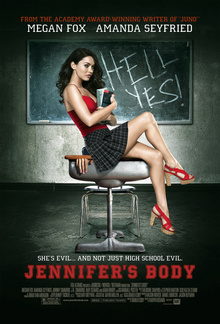 Starring:
Megan Fox, Amanda Seyfried, Adam Brody, Johnny Simmons
Jennifer's Body is a 2009 American comedy horror film written by Diablo Cody and directed by Karyn Kusama.

Starring:
Graham Verchere, Judah Lewis, Caleb Emery, Cory Gruter-Andrew
Genres:
Drama, Horror, Mystery
Over the course of the decade leading up to the summer of 1984, a total of thirteen teenage boys have disappeared in Cape May, Oregon but their disappearances have never been connected.

Starring:
Amanda Crew, Adam Brody, Zoë Belkin, Sheila McCarthy
Isabelle is a 2018 Canadian-American horror film directed by Robert Heydon and starring Adam Brody and Amanda Crew.
6
Pray for Morning (2006)

Starring:
Udo Kier, Jonathon Trent, Jessica Stroup, Dennis Flanagan
In 1984, a group of five high schoolers had broken into an abandoned hotel, as was tradition after graduation. They were all gruesomely murdered.
7
The Curse of Buckout Road (2017)

Starring:
Evan Ross, Henry Czerny, Dominique Provost-Chalkley, Danny Glover
Aaron Powell returns home from the Naval Postgraduate School to his grandfather, a brilliant psychiatrist Lawrence. Dr.

Starring:
Olivia Cooke, Ana Coto, Daren Kagasoff, Bianca A. Santos
Genres:
Horror, Mystery, Thriller
Debbie Galardi recalls playing Ouija with her best friend Laine Morris as children. In the present day, Debbie throws her Ouija board into the fire, burning it.

Starring:
Yvonne Strahovski, Anna Pniowsky, Abigail Pniowsky, Ryan McDonald
With her husband Shawn planning to arrive later, Laura takes her two young daughters, Kayla and Maddie, to a remote lake house for their annual family getaway.

Starring:
Aditya Roy Kapoor, Anil Kapoor, Disha Patani, Kunal Khemu
Genres:
Action, Crime, Drama
A young man is released from jail after five years as he ends his sentence with a brutal fight, finishing off a fellow convict.

Starring:
Sam Earle, Victoria Diamond, Emelia Hellman, Catherine Saindon
= The original plot involves Lee playing the role of Hai Tien (海天), a retired champion martial artist who is confronted by Korean underworld gangs.

Genres:
Drama, Mystery, Thriller
.
13
Chromeskull: Laid to Rest 2 (2011)

Starring:
Brian Austin Green, Thomas Dekker, Mimi Michaels, Owain Yeoman
The minions of serial killer Jesse "ChromeSkull" Cromeans -- locate their employer and bring him back from the brink of death, though the injuries he sustained have left him disfigured.

Starring:
Emile Hirsch, Bruce Dern, Grace Park, Amanda Crew
Genres:
Drama, Mystery, Sci-Fi
Seven-year-old Chloe Lewis has spent her entire life confined inside an abandoned house with her father Henry, who forbids her from leaving under the threat of being killed by "the bad men".
15
Carry on Abroad (1972)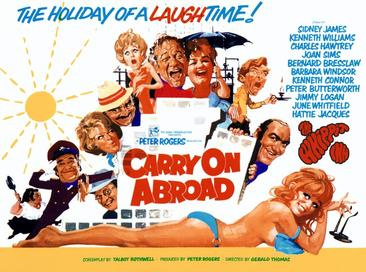 Starring:
Sidney James, Kenneth Williams, Charles Hawtrey, Joan Sims
The film opens with pub landlord and frequent holidaymaker Vic Flange (Sid James) openly flirting with the sassy saucepot widow Sadie Tompkins (Barbara Windsor) as his battleaxe wife, Cora (Joan Sims), looks on with disdain.

Starring:
Jonathan Frid, Martine Beswick, Joseph Sirola, Christina Pickles
Horror writer Edmund Blackstone (Jonathan Frid) sees his recurring nightmare come to chilling life one weekend as one by one, his friends and family are killed by three villains: the Queen of Evil (Martine Beswick), a dwarf named Spider (Hervé Villechaize), and a giant scar-faced strongman called Jackal (Henry Judd Baker).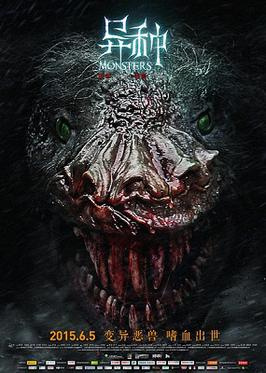 Starring:
Zoe Kazan, Ella Ballentine, Aaron Douglas, Christine Ebadi
Genres:
Drama, Fantasy, Horror
Kathy (Zoe Kazan) is driving her 10-year-old daughter Lizzy (Ella Ballentine) to her father's house as it's his turn for custody.

Starring:
Katharine Isabelle, Robin Dunne, Peter DaCunha, Stephen McHattie
Hearing noises outside their home during a family dinner, Jim Bronson orders his wife Maggie to go outside and take a look.
19
The Conjuring 2 (2016)

Starring:
Vera Farmiga, Patrick Wilson, Madison Wolfe, Frances O'Connor
Genres:
Horror, Mystery, Thriller
The Conjuring 2 (known in the UK and Ireland as The Conjuring 2: The Enfield Case ) is a 2016 American supernatural horror film, directed by James Wan.
20
Headless Horseman (2007)

All Hallow's Eve, 1862: Two Confederate soldiers, the last of their company, are being hunted in the woods outside Wormwood Ridge.