Movies You Would Like to Watch If You Like Blood Mania (1970)
Movies similar to Blood Mania (1970).
32 items, 1117 votes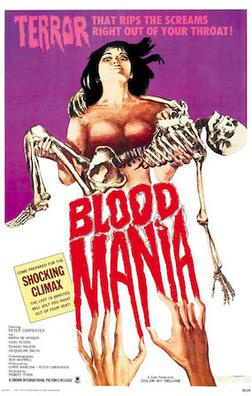 1
Easter Bunny, Kill! Kill! (2006)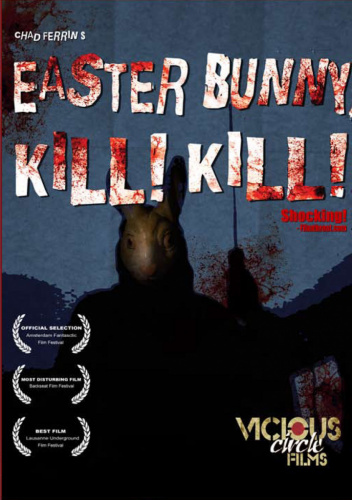 Starring:
Timothy Muskatell, Ricardo Gray, Charlotte Marie, David Z. Stamp
The night before Easter, a lowlife named Remington dons an Easter Bunny mask, and robs a convenience store with a shotgun, shooting the clerk in the mouth.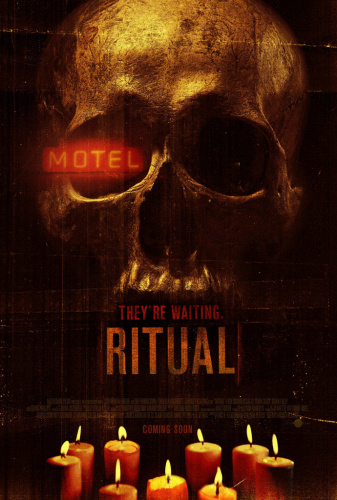 Starring:
Larry Fessenden, Derek Phillips, Mickey Keating, Lisa Marie Summerscales
Tom Moses's estranged wife, Lovely, kills a man who tried to kidnap her and calls him for help.

Starring:
Jason Connery, C. Thomas Howell, Mark Holton, Lin Shaye
As Trevor (Jason Connery) drifts through Texas he is still haunted by the evils of the war he recently returned from and a promise he failed to keep.

Two lost newlyweds named Barbra and Greg stumble onto the site of the ritualistic murder of a woman by Joe Vickers, a corrupt police officer and serial killer who is also a Devil worshiper.

It stars Jeroen Krabbé as a horror film maker named Boris Arkadin, whose pregnant wife, Mary, was supposedly brutally murdered by a Manson-like gang of hippy psychopaths during the 1960s.
6
Chromeskull: Laid to Rest 2 (2011)

Starring:
Brian Austin Green, Thomas Dekker, Mimi Michaels, Owain Yeoman
The minions of serial killer Jesse "ChromeSkull" Cromeans -- locate their employer and bring him back from the brink of death, though the injuries he sustained have left him disfigured.

Starring:
Laurel Munson, Janet Penner, Sara Ansley, Virginia Settle
Three female college students, Terry, Nancy and Gloria, embark for a music festival in rural Washington.
8
Snow White: A Deadly Summer (2012)

Starring:
Shanley Caswell, Maureen McCormick, Eric Roberts, Tim Abell
Eve doesn't like her stepdaughter Snow getting in her way of being fully loved by her husband.
9
Three on a Meathook (1972)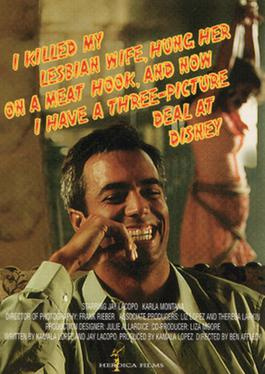 Starring:
Charles Kissinger, James Carroll Pickett, Sherry Steiner, Madelyn Buzzard
When four girls go on a weekend trip to a lake, they start to have car problems on the way home and meet a local young man named Billy Townsend, who takes them back to his farm where he lives with his father Frank.

Starring:
Adam Baldwin, Jennifer Gates, Udo Kier, Mark Sheppard
The film centres on Jeff Stenn (Adam Baldwin), a successful writer who is happily married to his wife, Tree (Jennifer Gates).

Starring:
Daniel Craig, Chris Evans, Ana de Armas, Jamie Lee Curtis
Genres:
Comedy, Crime, Drama
The family of Harlan Thrombey, a wealthy mystery novelist, attends his 85th birthday party at his Massachusetts mansion.
12
The House That Dripped Blood (1971)

Starring:
John Bryans, John Bennett, John Malcolm, Denholm Elliott
Framework part 1 Shortly after renting an old country house, film star Paul Henderson mysteriously disappears and Inspector Holloway (John Bennett) from Scotland Yard is called to investigate.

Starring:
Lars Bethke, Alida Morberg, Johanna Leamo, David Lenneman
During the day and in the middle of downtown, Kang Soo-Ah (Kang Ye-won) is taken away against her will and brought to a psychiatric hospital.
14
Freddy's Dead: the Final Nightmare (1991)

Starring:
Robert Englund, Lisa Zane, Shon Greenblatt, Lezlie Deane
Freddy's Dead: The Final Nightmare (also known as A Nightmare on Elm Street 6: The Final Nightmare) is a 1991 American slasher film and the sixth installment in the A Nightmare on Elm Street franchise.

Starring:
Nikki Deloach, Stephen Colletti, Anabella Casanova, Ross Britz
When a young, deformed boy witnesses his mother's death, he comes back to take revenge on anyone who dares enter his property.

Starring:
Allen Maldonado, Sid Haig, Lauren Mae Shafer, Courtney Gains
A farmer and his wife are attacked in their remote home by what appears to be zombies.

Starring:
Sean Arnfinson, Dave Barton, Lynsey Brothers, Erica Cerra
Adam and Evil (also known as Halloween Camp 2: Scream If You Wanna Die Faster in the United Kingdom) is a 2004 American slasher film directed by Andrew Van Slee.
18
The Severed Arm (1973)

Starring:
Deborah Walley, Paul Carr, David G. Cannon, Marvin Kaplan
Jeff Ashton is sitting at home one day when a mail carrier delivers a strange package.
19
Point of Terror (1971)

Starring:
Peter Carpenter, Dyanne Thorne, Lory Hansen, Leslie Simms
Genres:
Drama, Horror, Mystery
Lounge singer Tony Trelos is approached by a woman on a beach one afternoon.

Starring:
Jeff Goldblum, Christine Lahti, Alicia Silverstone, Jeremy Sisto
Genres:
Fantasy, Horror, Thriller
After killing his mother and sister and ritualistically arranging their bodies as a sacrifice to Satan, a Devil worshipper (Jeremy Sisto) recites the Lords Prayer backwards as it is written on the wall in a room filled with candles and Satanic imagery.