Movies to Watch If You Like the Basement (2018)
Movies similar to The Basement (2018).
16 items, 418 votes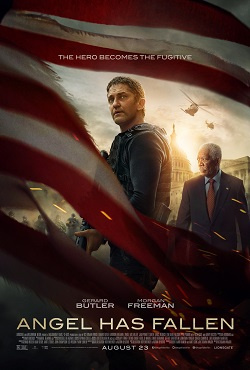 Starring:
Nicola Posener, Houston Rhines, Michael Teh, Li Jing
After the tragic loss of his wife battling the forces of darkness, Gabriel is persuaded to rejoin his former team of demon hunters traveling from relatively obscurity in America to the deep unknown regions of Europe.
2
The Perfect House (2013)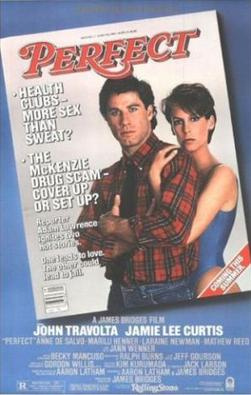 Starring:
Felissa Rose, Jonathan Tiersten, John Philbin, Dustin Stevens
Newlyweds, Mike and Marisol, are given the tour of their potential dream home by a perky real estate Agent.

Starring:
Sean Arnfinson, Dave Barton, Lynsey Brothers, Erica Cerra
Adam and Evil (also known as Halloween Camp 2: Scream If You Wanna Die Faster in the United Kingdom) is a 2004 American slasher film directed by Andrew Van Slee.

Starring:
Ashley Bell, James Landry Hébert, Mark Kassen, Angela Trimbur
Psychopaths is a 2017 American horror film written and directed by Mickey Keating.
5
A Darker Reality (2008)

Starring:
Daniel Baldwin, James C. Burns, Sunny Doench, Alisha Seaton
A group of women wake up in a cold cement basement. Cold and terrified they find themselves captive to a depraved psychopath whose blood-lust and insanity knows no bounds.

Starring:
Valter Skarsgård, Khamisa Wilsher, Gigi Saul Guerrero, Christopher Gerard
A funhouse or fun house is an amusement facility found on amusement park and funfair midways in which patrons encounter and actively interact with various devices designed to surprise, challenge, and amuse the visitor.

Starring:
Lance Henriksen, Brion James, Rita Taggart, Dedee Pfeiffer
Detective Lucas McCarthy (Lance Henriksen) finally catches serial killer Max "Meat Cleaver Max" Jenke (Brion James) and watches his execution.
8
The Burning Moon (1992)

Starring:
Beate Neumeyer, Bernd Muggenthaler, Ellen Fischer, Alfons Sigllechner
The Burning Moon centers on two bedtime stories that a delinquent brother reads his kid sister.

Starring:
Carlee Baker, Angela Bettis, Eve Mauro, J.D. Brown
Two clans of deranged males make the mistake of stalking four young women they assume to be easy prey, only to find out that at the stroke of midnight the tables will be turned and all hell will break loose.

Starring:
Gloria Grahame, Melody Patterson, Milton Selzer, Len Lesser
Teenager Ellie Masters is orphaned after her prostitute mother and one of her johns are clobbered with a hammer, and the house set on fire.
11
Chromeskull: Laid to Rest 2 (2011)

Starring:
Brian Austin Green, Thomas Dekker, Mimi Michaels, Owain Yeoman
The minions of serial killer Jesse "ChromeSkull" Cromeans -- locate their employer and bring him back from the brink of death, though the injuries he sustained have left him disfigured.

Starring:
David Aboussafy, Laurette Flores, Aleyda Gallardo, Dana Karvelas
Cristian Quintanilla (Cristian Valencia) and his sister July (Clara Moraleda) have a web-show of paranormal investigations covering urban legends.

Starring:
Scott Mechlowicz, Alona Tal, Yancey Arias, Greg Serano
Filmmakers Travis, William, Liz, Davie, and Jim are filming a documentary on illegal Mexican immigrants.

Starring:
Carson Grant, Michael Fedele, Josh Folan, David 'Shark' Fralick
As a sports drama, Spiker centers on the United States men's national volleyball team at the 1984 Summer Olympics.

Starring:
Kane Hodder, Bill Moseley, Sascha Knopf, Jake Robinson
1977: Two boys are living in a decrepit junkyard with their father, Jimmy, who has a hobby of listening to a police radio for nearby car accidents.

Zombie Nation is a 2005 American independent horror film written and directed by Ulli Lommel and starring Brandon Dean, Phil Lander, Karen Maxwell, Naidra Dawn Thomson, and Victoria Ullmann.