Movies Like She Killed in Ecstasy (1971)
Movies like She Killed in Ecstasy (1971).
13 items, 351 votes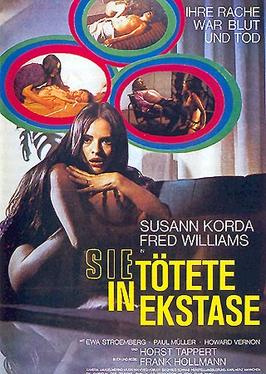 Starring:
Marianne Morris, Anulka Dziubinska, Murray Brown, Brian Deacon
Two beautiful women, Fran (Marianne Morris) and Miriam (Anulka Dziubinska) roam the English countryside.
2
A Virgin Among the Living Dead (1973)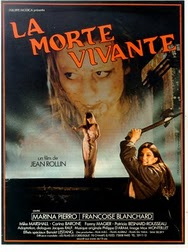 Starring:
Christina von Blanc, Carmen Yazalde, Rosa Palomar, Anne Libert
A beautiful young woman named Christina arrives in Europe to visit her estranged relatives in a small castle for the reading of her dead father's will.

Starring:
Carlee Baker, Angela Bettis, Eve Mauro, J.D. Brown
Two clans of deranged males make the mistake of stalking four young women they assume to be easy prey, only to find out that at the stroke of midnight the tables will be turned and all hell will break loose.

Starring:
Nicole Abisinio, Joli Julianna, Matt Fraley, Jim Ford
Rico was just a big, fun-loving son of a hard working neighborhood business man. The problem is his dad is an undertaker.
5
The Orphan Killer (2011)

Starring:
Diane Foster, David Backus, Matt Farnsworth, Edward Winrow
The film follows the life of two children who become wards of the state in New Jersey after a home invasion results in the murder of their parents.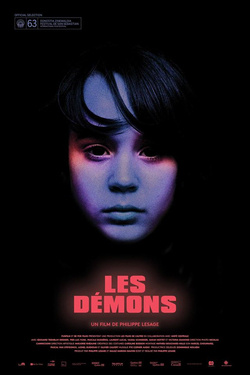 Starring:
Anne Libert, Carmen Yazalde, Doris Thomas, Karin Field
As the scarlet flames lick her pale and desperate face while the feeble body is eager to succumb, a vindictive unrepentant witch doomed by the Grand Inquisitor Jeffries and Lady de Winter to die at the stake vomits her last malignant and sulphurous curse to all those guilty of her ordeal.

Starring:
Klaus Kinski, Josephine Chaplin, Andreas Mannkopff, Herbert Fux
Genres:
Crime, Drama, Horror
Jack the Ripper (German: Der Dirnenmörder von London) is a 1976 German thriller film directed by Jesús Franco and starring Klaus Kinski.
8
Wanda, the Wicked Warden (1977)

Starring:
Dyanne Thorne, Tania Busselier, Lina Romay, Eric Falk
Ilsa, the Wicked Warden (originally released as Greta: Haus Ohne Männer, and also known as Greta, the Mad Butcher, Ilsa: Absolute Power, and Wanda, the Wicked Warden) is a 1977 sexploitation film directed by Jesús Franco and starring Dyanne Thorne.
9
The Final Curtain (2007)

Starring:
Reggie Bannister, Jason Carter, Caitlin Cauchy, Edward Conna
The Final Curtain is a 2002 British film directed by Patrick Harkins and starring Peter O'Toole. It tells the story of J. J.

Starring:
Cliff Robertson, Jean Simmons, Jenny Agutter, Simon Ward
Greedy David Ballard (Cliff Robertson) wants to get the money of his wife Dominique (Jean Simmons), so he attempts to drive her insane.

Starring:
Michael Paré, Will Sanderson, Ralf Moeller, Jodelle Ferland
As a boy, a reclusive and antisocial Sufferton resident, Max Seed, was disfigured in a school bus crash that killed everyone else involved in it.
12
Igor and the Lunatics (1985)

Starring:
Joseph Eero, Mary Ann Schacht, Joe Niola, T.J. Glenn
Igor and the Lunatics is a 1985 horror film directed by Billy Parolini and distributed by Troma Entertainment.

Zombie Nation is a 2005 American independent horror film written and directed by Ulli Lommel and starring Brandon Dean, Phil Lander, Karen Maxwell, Naidra Dawn Thomson, and Victoria Ullmann.