Movies Most Similar to Trick (2019)
Watch movies if you like Trick (2019).
14 items, 388 votes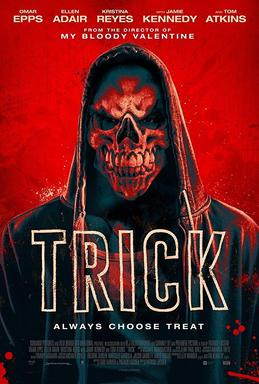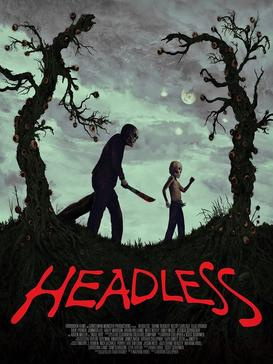 Starring:
Shane Beasley, Kelsey Carlisle, Ellie Church, Dave Parker
Headless is a 2015 American horror film directed by Arthur Cullipher. It is based on the film within a film from the 2012 horror film Found.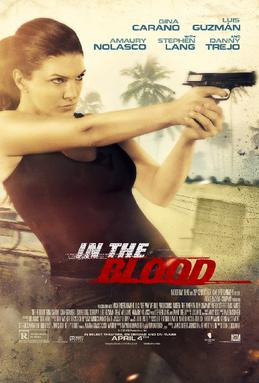 Starring:
Danielle Lilley, Brandon Kyle Peters, Christopher de Padua, Jose Miguel Vasquez
Laurie and Hugh are a successful young couple who have just closed on a weekend home away from the city.
3
Chilling Visions: 5 Senses of Fear (2013)

Starring:
Nicholas Tucci, Thea Trinidad, Symba, Ox Baker
Chilling Visions: 5 Senses of Fear is a 2013 horror anthology film that was directed by Eric England (Taste), Nick Everhart (Smell), Emily Hagins (Touch), Miko Hughes (See), Jesse Holland and Andy Mitton (Listen).

Starring:
Tony Todd, Sally Kirkland, Douglas Tait, David Alen
A group of unsuspecting teens face a railroad reaper in his desert carnival.

Starring:
Rebekah Kennedy, Ellis Greer, Dan Creed, Will Tranfo
Five strangers - newlywed serial killers, a suicidal, depressed policemen, and two young runaways with a secret - become suspects and potential victims when a masked murderer makes its presence known in an isolated mountain town.

Starring:
Carson Grant, Michael Fedele, Josh Folan, David 'Shark' Fralick
As a sports drama, Spiker centers on the United States men's national volleyball team at the 1984 Summer Olympics.

Starring:
Carlee Baker, Angela Bettis, Eve Mauro, J.D. Brown
Two clans of deranged males make the mistake of stalking four young women they assume to be easy prey, only to find out that at the stroke of midnight the tables will be turned and all hell will break loose.

Starring:
Andrea Collins, Jim O'Rear, Jennifer Gibson, Daniel Emery Taylor
The Hospital is a 2013 horror film co-directed by Tommy Golden and Daniel Emery Taylor.

Starring:
Steve Guttenberg, James Duval, Liz Nicole Abrams, Peter Story
Los Angeles is being terrorized by a masked serial killer whose modus operandi is to break into stores after hours, murder the workers, and take the surveillance tapes so he can use them to relive his crimes.

Starring:
Brooke Anne Smith, Marc Valera, Nikki Limo, Matt Angel
Kaylie (Brooke Anne Smith) is a beautiful high school senior who doesn't quite fit in.
11
The Redwood Massacre (2014)

Starring:
Mark Wood, Lisa Cameron, Lisa Livingstone, Rebecca Wilkie
For five adventurous friends, visiting the legendary murder site of the Redwood House has all the hallmarks of being an exciting and thrilling camping weekend away.

Starring:
Danielle Harris, Raymond Mamrak, Courtney Baxter, Ashley C. Williams
Years after a tragic accident leaves a young child scarred for life, the people responsible pay - with their lives.
13
Bloody Homecoming (2013)

Starring:
Jim Tavaré, Rae Latt, Lexi Giovagnoli, Alex Dobrenko
Three years after a tragic accident leaves a student dead at the annual Homecoming dance, a group of senior friends anxious about the return of Homecoming Night to their sleepy Southern town find themselves visited by a deadly presence from their past in the dark and desolate halls of their very own high school.
14
Carry on Abroad (1972)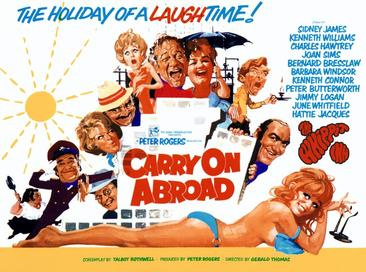 Starring:
Sidney James, Kenneth Williams, Charles Hawtrey, Joan Sims
The film opens with pub landlord and frequent holidaymaker Vic Flange (Sid James) openly flirting with the sassy saucepot widow Sadie Tompkins (Barbara Windsor) as his battleaxe wife, Cora (Joan Sims), looks on with disdain.