Movies Most Similar to Homestay (2018)
Movies to watch if you like Homestay (2018).
17 items, 479 votes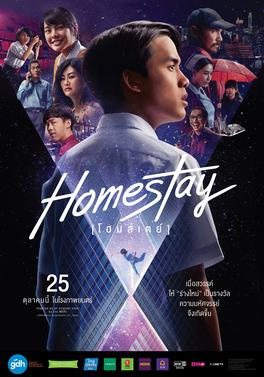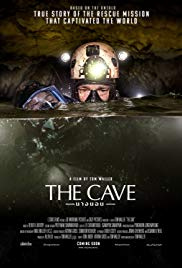 Starring:
Jim Warny, Ekawat Niratvorapanya, James Edward Holley, Nopadol Niyomka
Genres:
Action, Adventure, Drama
The Cave (known in Thai as Nang Non, นางนอน) is a 2019 Thai action-drama film about the 2018 Tham Luang cave rescue in Chiang Rai Province, Thailand, written and directed by Tom Waller and co-produced by Waller and Allen Liu.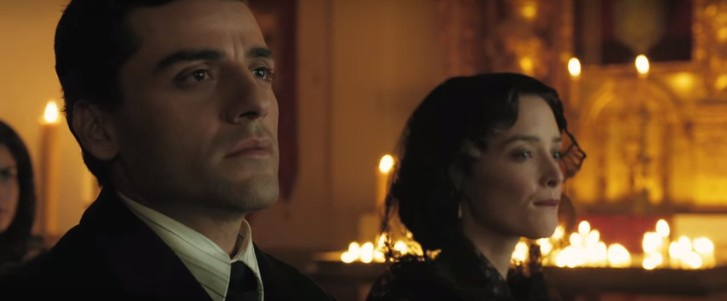 Starring:
Oscar Isaac, Charlotte Le Bon, Christian Bale, Daniel Giménez Cacho
Genres:
Action, Adventure, Drama
Mikael Boghosian is an apothecary who lives in the small Armenian village of Siroun in the southeast part of Turkey, within the Ottoman Empire.

Starring:
Chutimon Chuengcharoensukying, Eisaya Hosuwan, Teeradon Supapunpinyo, Chanon Santinatornkul
Genres:
Comedy, Crime, Drama
Lynn, a top secondary school student living with her father, is accepted into a prestigious school, earning a scholarship for her academic achievements.

Starring:
Pimchanok Leuwisetpaiboon, Naphat Siangsomboon, Jason Young, Benjamin Joseph Varney
Chema (Gorka Otxoa) has dumped his longtime girlfriend because he thinks he can do better, but after trying to date new girls, he is not very successful.

Starring:
Chantavit Dhanasevi, Nittha Jirayungyurn, Theerapat Sajakul, Prim Bulakul
One Day (Thai: แฟนเดย์ แฟนกันแค่วันเดียว, RTGS: Fanday…Fan Kun Khae Wan Diaw) is a 2016 Thai romance drama film directed by Banjong Pisanthanakun, and starring Chantavit Dhanasevi and Nittha Jirayungyurn.

Starring:
Panisara Arayaskul, Suquan Bulakool, Sirin Horwang, Jirayu La-ongmanee
Seven Something (Thai: รัก 7 ปี ดี 7 หน; RTGS: Rak Chet Pi Di Chet Hon; lit: "love 7 years, good 7 times") is a 2012 Thai Drama Romance Anthology film which separated to three parts, directed by Jira Maligool, Adisorn Trisirikasem and Paween Purikitpanya.
7
Last Life in the Universe (2003)

Starring:
Tadanobu Asano, Sinitta Boonyasak, Takashi Miike, Laila Boonyasak
Genres:
Comedy, Drama, Romance
Kenji is a lonely librarian in the Japan Foundation in Bangkok.

Starring:
Ananda Everingham, Natthaweeranuch Thongmee, Achita Sikamana, Unnop Chanpaibool
Genres:
Horror, Mystery, Thriller
After a friends' party, Jane (Natthaweeranuch Thongmee) and her photographer boyfriend Tun (Ananda Everingham) get into a car accident with Jane accidentally running over a woman.

Starring:
Pachara Chirathivat, Jarinporn Joonkiat, Pattarasaya Kreuasuwansri, David Asavanond
Genres:
Horror, Mystery, Thriller
Countdown (Thai: เคาท์ดาวน์) is a 2012 Thai thriller film written and directed by Nattawut Poonpiriya.
10
The Mortal Instruments: City of Bones (2013)

Starring:
Lily Collins, Jamie Campbell Bower, Robert Sheehan, Jemima West
Genres:
Action, Adventure, Fantasy
New York City teenager Clary Fray begins seeing and drawing a strange symbol, worrying her mother Jocelyn Fray and family friend, Luke Garroway.
11
Carry on Abroad (1972)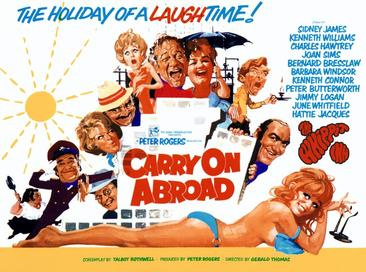 Starring:
Sidney James, Kenneth Williams, Charles Hawtrey, Joan Sims
The film opens with pub landlord and frequent holidaymaker Vic Flange (Sid James) openly flirting with the sassy saucepot widow Sadie Tompkins (Barbara Windsor) as his battleaxe wife, Cora (Joan Sims), looks on with disdain.
12
Tootsies & the Fake (2019)

Starring:
Araya A. Hargate, Paopetch Charoensook, Thongchai Thongkanthom, Ratthanant Janyajirawong
Make way! 3 tootsies, 1 lesbian and an A-list superstar are coming! Get ready for their new adventures.
13
Brother of the Year (2018)

Starring:
Sunny Suwanmethanont, Urassaya Sperbund, Nichkhun, Anchuleeon Buagaew
Genres:
Comedy, Drama, Romance
Jane lives with her brother Chut with her being the only one doing everything around the house.

Starring:
Nat Kitcharit, Warisara Yu, Sirat Intarachote, Apiwich Reardon
Genres:
Comedy, Drama, Romance
Bomb and June, two app startup founders, are leading each of their teams to get their mobile applications off the ground and running.

Starring:
Pachara Chirathivat, Sananthachat Thanapatpisal, Jennifer Kim, Kom Chauncheun
"Sakkarin" is a 25 year old guy who could not find a job as his mother wishes him to be a banker.

Starring:
Chutimon Chuengcharoensukying, Sunny Suwanmethanont, Sarika Sartsilpsupa, Thirawat Ngosawang
Happy Old Year is a 2019 Thai drama film directed by Nawapol Thamrongrattanarit.
17
Where We Belong (2019)

Starring:
Jennis Oprasert, Praewa Suthamphong, Saheoiyn Aophachat, Prawit Boonprakong
Genres:
Drama, Family, Romance
Where We Belong may refer to:.