Movies Similar to Life Like (2019)
Movies to watch if you like Life Like (2019).
19 items, 545 votes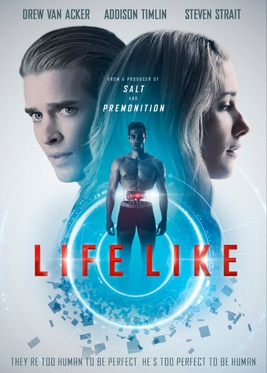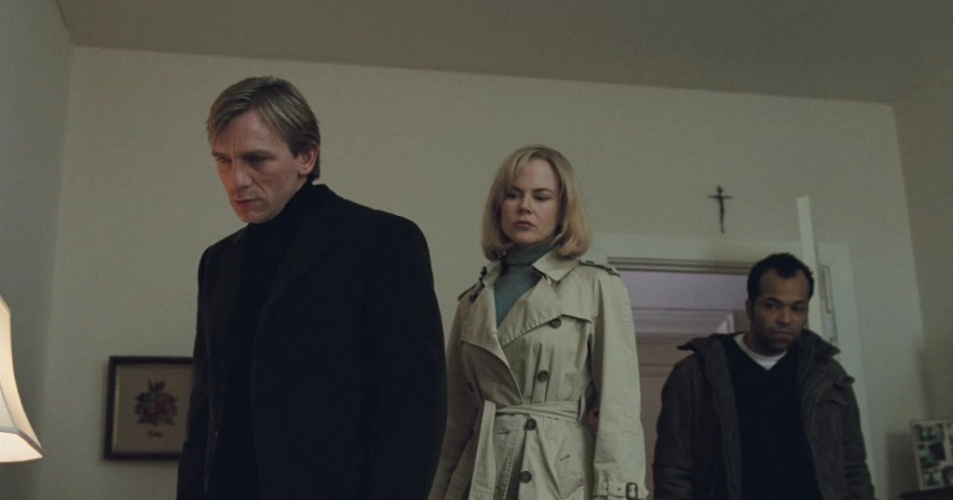 Starring:
Nicole Kidman, Daniel Craig, Jeremy Northam, Jackson Bond
After a Space Shuttle crashes on Earth, a fungus-like alien lifeform is discovered on the remaining parts scattered widely over the United States.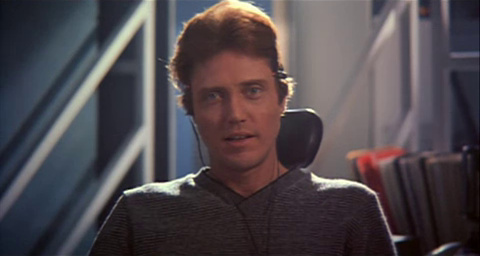 Starring:
Christopher Walken, Natalie Wood, Louise Fletcher, Cliff Robertson
Scientists invent a brain–computer interface enabling sensations to be recorded from a person's brain and converted to tape for others to experience.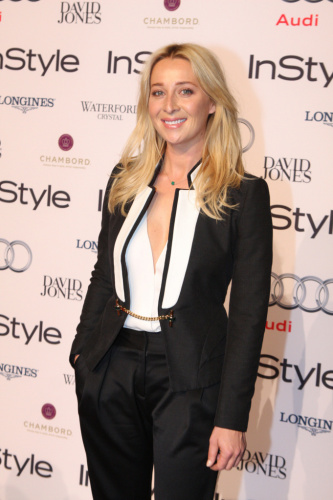 Starring:
Virginia Gardner, Christina Masterson, Eric Beecroft, Natalie Mitchell
Starfish is a 2016 British drama film written and directed by Bill Clark and starring Tom Riley and Joanne Froggatt.

Starring:
Alicia Vikander, Domhnall Gleeson, Oscar Isaac, Sonoya Mizuno
Genres:
Drama, Sci-Fi, Thriller
Programmer Caleb Smith, who works for the dominant search engine company Blue Book, wins an office contest for a one-week visit to the luxurious, isolated home of the CEO, Nathan Bateman.

Starring:
Oliver Reed, Geraldine Chaplin, Don Gordon, Diane Cilento
Set in the future, the Earth has become severely polluted (people need to wear breathing masks when outside) with severe overpopulation affecting available resources.

Starring:
Brian Krause, Pamela Anderson, David Warner, Dean Stockwell
Edward, a scientist doing research in an attempt to read and record people's thoughts, has a relationship with his artist girlfriend Britt.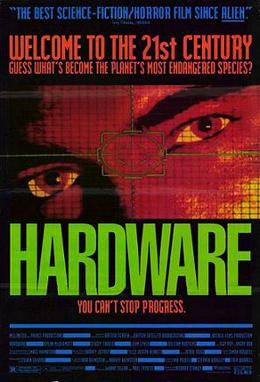 Starring:
Dylan McDermott, Stacey Travis, John Lynch, Carl McCoy
A nomad scavenger treks through an irradiated wasteland and discovers a buried robot.

Starring:
Peter Fonda, Blythe Danner, Arthur Hill, Yul Brynner
Two years after the Westworld tragedy, the Delos Corporation owners have reopened the park after spending $1.

Starring:
Anne Carlisle, Paula E. Sheppard, Susan Doukas, Otto von Wernherr
A New Wave fashion show is to be held in a crowded Manhattan nightclub.

Starring:
James Marsden, Scott Speedman, Sofía Vergara, Barry Papick
Tom (Scott Speedman) and Dan (James Marsden) meet in a bar and then proceed to Tom's apartment together.

Starring:
Cillian Murphy, Rose Byrne, Chris Evans, Cliff Curtis
Sunshine is a 2007 science fiction psychological thriller film directed by Danny Boyle and written by Alex Garland.

Starring:
Gary Graham, Anne-Marie Johnson, Paul Koslo, Robert Sampson
Genres:
Action, Sci-Fi, Thriller
Fifty years after a nuclear holocaust, mankind is decimated and the surviving nations—the western-influenced Market and the Russian-influenced Confederation—have agreed to outlaw traditional open war.
13
Eve of Destruction (1991)

Starring:
Gregory Hines, Renée Soutendijk, Michael Greene, Kurt Fuller
Genres:
Action, Sci-Fi, Thriller
EVE VIII is a military android created to look and sound exactly like her creator, Dr. Eve Simmons.

Starring:
Johnny Messner, Tom Sizemore, Mickey Rourke, Taylor Cole
Genres:
Action, Sci-Fi, Thriller
A damaged homicide detective (Johnny Messner) must prevent a grieving father from unleashing a "robotic virus" that he believes will destroy the terrorist cell that murdered his son, but at an unimaginable cost.

Starring:
Peter Scanavino, Jason Robards III, Ana Asensio, Didier Flamand
In the post-apocalyptic year 2044, the population has been genetically altered to live in a constant state of happiness, but without sorrow, happiness dissipates, leaving only a feeling of never-ending paresthesia.

Starring:
Manu Bennett, Larenz Tate, Linden Ashby, Kevon Stover
Genres:
Action, Sci-Fi, Thriller
While testing the latest first person shooter from global game developer, Sentinel, video game champion Max Troy discovers the events happening within the game are being reflected in the real world.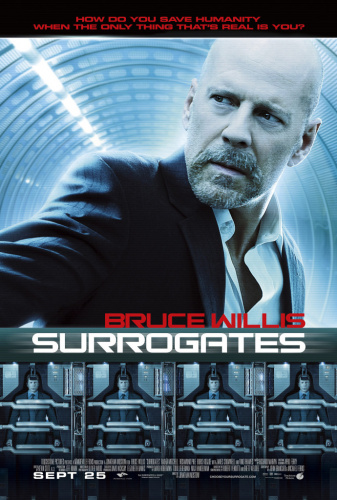 Starring:
Bruce Willis, Radha Mitchell, Ving Rhames, Rosamund Pike
Genres:
Action, Sci-Fi, Thriller
In the near future, widespread use of remotely controlled androids called "Surrogates" enables everyone to live in idealized forms from the safety of their homes.
18
Carry on Abroad (1972)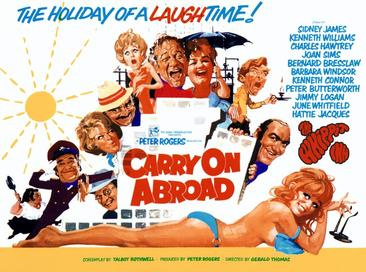 Starring:
Sidney James, Kenneth Williams, Charles Hawtrey, Joan Sims
The film opens with pub landlord and frequent holidaymaker Vic Flange (Sid James) openly flirting with the sassy saucepot widow Sadie Tompkins (Barbara Windsor) as his battleaxe wife, Cora (Joan Sims), looks on with disdain.

Starring:
Bradley Cooper, Anna Friel, Abbie Cornish, Robert De Niro
Eddie Morra is a struggling author in New York City.