Movies You Would Like to Watch If You Like Colossus: the Forbin Project (1970)
Watch these movies if you like Colossus: the Forbin Project (1970).
38 items, 1698 votes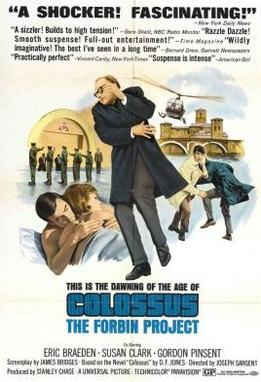 1
The Manhattan Project (1986)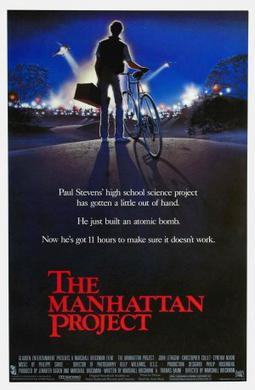 Starring:
John Lithgow, Christopher Collet, Richard Council, Robert Schenkkan
Dr. John Mathewson discovers a new process for refining plutonium to purities greater than 99. 997 percent.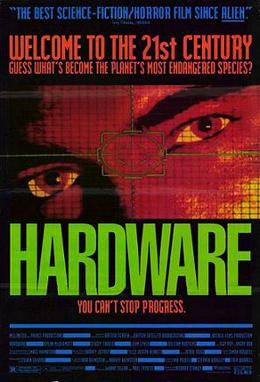 Starring:
Dylan McDermott, Stacey Travis, John Lynch, Carl McCoy
A nomad scavenger treks through an irradiated wasteland and discovers a buried robot.

Starring:
Will Smith, Bridget Moynahan, Bruce Greenwood, Alan Tudyk
Genres:
Action, Drama, Sci-Fi
In the year 2035, humanoid robots serve humanity, which is protected by the Three Laws of Robotics of Isaac Asimov.

Starring:
Matthew Broderick, Ally Sheedy, John Wood, Dabney Coleman
Genres:
Action, Adventure, Drama
During a surprise drill of a nuclear attack, many United States Air Force Strategic Missile Wing controllers prove unwilling to turn the key required to launch a missile strike.

Starring:
Peter Fonda, Blythe Danner, Arthur Hill, Yul Brynner
Two years after the Westworld tragedy, the Delos Corporation owners have reopened the park after spending $1.

Starring:
Tim Matheson, Charlton Heston, Peter Boyle, Annabel Schofield
Solar Crisis is a 1990 science fiction thriller film directed by Richard C. Sarafian (credited as Alan Smithee).
7
Lawnmower Man 2: Beyond Cyberspace (1996)

Starring:
Patrick Bergin, Matt Frewer, Austin O'Brien, Ely Pouget
Genres:
Action, Sci-Fi, Thriller
The founder of virtual reality, Dr.
8
Terminator Genisys (2015)

Starring:
Arnold Schwarzenegger, Jason Clarke, Emilia Clarke, Jai Courtney
Genres:
Action, Adventure, Sci-Fi
Terminator Genisys is a 2015 American science fiction action film directed by Alan Taylor, and written by Laeta Kalogridis and Patrick Lussier.
9
Eve of Destruction (1991)

Starring:
Gregory Hines, Renée Soutendijk, Michael Greene, Kurt Fuller
Genres:
Action, Sci-Fi, Thriller
EVE VIII is a military android created to look and sound exactly like her creator, Dr. Eve Simmons.

Starring:
Toby Stephens, Caity Lotz, Denis Lawson, Sam Hazeldine
Genres:
Action, Drama, Sci-Fi
In the future, at an underground base, the United Kingdom only has a couple of weeks before the city of Taipei, Taiwan falls to the Chinese.
11
Android Apocalypse (2006)

Starring:
Wendy Anderson, Scott Bairstow, Ian Black, Brian Dueck
Android Apocalypse (also known as Facing Extinction) is a 2006 science fiction film starring Scott Bairstow and Joseph Lawrence.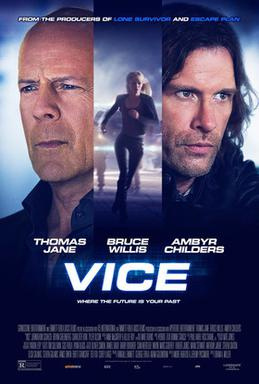 Starring:
Thomas Jane, Bruce Willis, Ambyr Childers, Johnathon Schaech
Genres:
Action, Sci-Fi, Thriller
A futuristic resort, Vice, offers visitors the opportunity to live out all their fantasies, no matter how violent or deviant, on sophisticated androids (referred to as "artificials").

Starring:
Johnny Depp, Rebecca Hall, Morgan Freeman, Cillian Murphy
Genres:
Action, Drama, Sci-Fi
Dr. Will Caster (Johnny Depp) is a scientist who researches the nature of sapience, including artificial intelligence.

Starring:
Mario Van Peebles, William Sadler, Barry Corbin, Jaime Gomez
Genres:
Action, Sci-Fi, Thriller
Solo (Van Peebles) is an android designed as a military killing machine.

Starring:
Alicia Vikander, Domhnall Gleeson, Oscar Isaac, Sonoya Mizuno
Genres:
Drama, Sci-Fi, Thriller
Programmer Caleb Smith, who works for the dominant search engine company Blue Book, wins an office contest for a one-week visit to the luxurious, isolated home of the CEO, Nathan Bateman.

Starring:
Yul Brynner, Richard Benjamin, James Brolin, Norman Bartold
Genres:
Action, Sci-Fi, Thriller
In the then-future year of 1983, a high-tech, highly realistic adult amusement park called Delos features three themed "worlds": Western World (the American Old West), Medieval World (medieval Europe), and Roman World (the ancient Roman city of Pompeii).

Starring:
Sean Connery, Natalie Wood, Karl Malden, Brian Keith
Genres:
Action, Drama, Sci-Fi
After the asteroid Orpheus in the Asteroid Belt is hit by a comet, dozens of asteroid fragments are sent on a collision course towards Earth, along with a five-mile fragment which will cause an extinction-level event.

Starring:
Julie Christie, Fritz Weaver, Gerrit Graham, Berry Kroeger
Dr. Alex Harris (Weaver) is the developer of Proteus IV, an extremely advanced and autonomous artificial intelligence program.

Starring:
Robert Duvall, Donald Pleasence, Don Pedro Colley, Maggie McOmie
Genres:
Drama, Sci-Fi, Thriller
In the future, sexual intercourse and reproduction are prohibited, whereas use of mind-altering drugs is mandatory to enforce compliance among the citizens and to ensure their ability to conduct dangerous and demanding tasks.
20
The Terminal Man (1974)

Starring:
George Segal, Joan Hackett, Richard Dysart, Donald Moffat
Genres:
Horror, Sci-Fi, Thriller
Harry Benson, an intelligent (IQ 144) computer scientist in his 30s, suffers from epilepsy.