Movies Like Disco Raja (2020)
Movies to watch if you like Disco Raja (2020).
20 items, 589 votes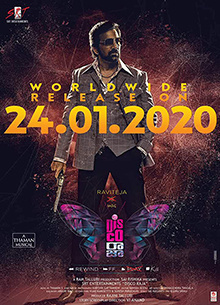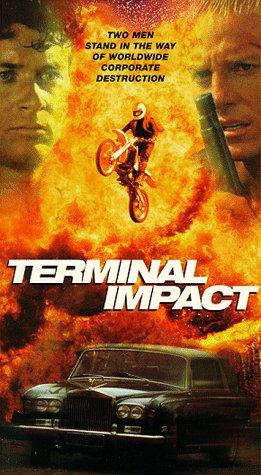 Starring:
Frank Zagarino, Bryan Genesse, Jenny McShane, Ian Roberts
Genres:
Action, Sci-Fi, Thriller
A scientist intends to turn students into mercenary cyborgs. However, a police officer is determined to stop his experiments.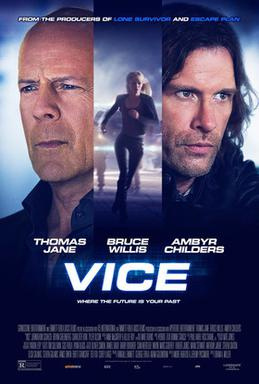 Starring:
Thomas Jane, Bruce Willis, Ambyr Childers, Johnathon Schaech
Genres:
Action, Sci-Fi, Thriller
A futuristic resort, Vice, offers visitors the opportunity to live out all their fantasies, no matter how violent or deviant, on sophisticated androids (referred to as "artificials").
3
Touch Chesi Chudu (2018)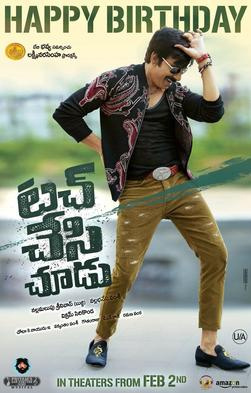 Starring:
Ravi Teja, Raashi Khanna, Seerat Kapoor, Freddy Daruwala
Karthikeya (Ravi Teja) is an owner of Kartikeya Industries. He looks after his family very well. His philosophy is "family is most important".

Starring:
Sylvester Stallone, Wesley Snipes, Sandra Bullock, Nigel Hawthorne
Genres:
Action, Sci-Fi, Thriller
In 1996, psychopathic career criminal Simon Phoenix kidnaps a busload of hostages and takes refuge in an abandoned building.
5
Knight Rider 2010 (1994)

Genres:
Action, Sci-Fi, Thriller
In a Mad Max style future, Jake McQueen is the ultimate smuggler, smuggling in Mexicans for money to survive, only for his smuggling to come to a halt when he is busted by his brother while getting his truck repaired.

Starring:
Joseph Vijay, S.J. Suryah, Kajal Aggarwal, Samantha Ruth Prabhu
Mersal (transl.  Zapped) is a 2017 Indian Tamil-language action thriller film directed by Atlee and co-written by Atlee, K. V. Vijayendra Prasad and S.

Starring:
David McIlwraith, Teri Austin, Richard Cox, Pam Grier
Genres:
Action, Sci-Fi, Thriller
Carl Lehman (David McIlwraith) is a scientist working on a next-generation space suit for the ARC corporation, run by the sinister Alex Whyte (Richard Cox), where all kinds of high-tech research is being conducted.

Starring:
Tom Selleck, Cynthia Rhodes, Gene Simmons, Kirstie Alley
Genres:
Action, Crime, Sci-Fi
In the near future, robots are commonplace—a part of everyday life like any other electrical appliance—and are just as prone to malfunctions.

Starring:
Nani, Sudheer Babu Posani, Nivetha Thomas, Aditi Rao Hydari
Genres:
Action, Crime, Thriller
DCP Aditya, a celebrated cop, handles a communal riot in Hyderabad. He is awarded a gallantry medal a year later, for solving various cases.

Starring:
Ken Olandt, Kristen Dalton, Adam Baldwin, Matthias Hues
Genres:
Action, Sci-Fi, Thriller
An out-of-control robot is inadvertently set loose in a small community, and a crack squad of soldiers are sent to hunt it down.
11
The Perfect Weapon (2016)

Starring:
Steven Seagal, Sasha Jackson, Richard Tyson, Vernon Wells
Genres:
Action, Sci-Fi, Thriller
In the near future, the world has become a totalitarian state under the control of the Director (Steven Seagal).

Starring:
Jason Statham, Joan Allen, Tyrese Gibson, Ian McShane
Genres:
Action, Sci-Fi, Thriller
In 2012, the collapse of the US economy and the subsequent increase in crime rates leads to the rise of privatized prisons.
13
The Demolitionist (1995)

Starring:
Nicole Eggert, Bruce Abbott, Susan Tyrrell, Peter Jason
Genres:
Action, Horror, Sci-Fi
A murdered female police officer is brought back to life by a cold-hearted scientist to serve as "The Demolitionist", the ultimate crime-fighting weapon in a city overrun by criminals and internal corruption.

Starring:
Margaret Trigg, Richard Gesswein, Jayne Smith, James Cole
Genres:
Action, Sci-Fi, Thriller
Corrupt Division Commander Earl Buglar orders his subordinate Dr. J. Barrett C.

Starring:
Johnny Messner, Tom Sizemore, Mickey Rourke, Taylor Cole
Genres:
Action, Sci-Fi, Thriller
A damaged homicide detective (Johnny Messner) must prevent a grieving father from unleashing a "robotic virus" that he believes will destroy the terrorist cell that murdered his son, but at an unimaginable cost.

Starring:
Kevin Costner, Ryan Reynolds, Gal Gadot, Gary Oldman
Genres:
Action, Sci-Fi, Thriller
Spanish industrialist-turned-anarchist Xavier Heimdahl arranges for his associate Jan Strook—a hacker known as "the Dutchman"—to create a wormhole program that would allow the owner to bypass all computer codes protecting the world's nuclear defense codes.

Starring:
Jackie Chan, Show Lo, Na-Na OuYang, Erica Xia-Hou
Genres:
Action, Sci-Fi, Thriller
While racing to the hospital to see his daughter Xixi, who has leukemia and whose condition has become critical, Hong Kong Special Agent Lin Dong is informed by his colleague Xiao Su that Dr.

Starring:
Jet Li, Carla Gugino, Delroy Lindo, Jason Statham
Genres:
Action, Sci-Fi, Thriller
Gabriel Yulaw (Jet Li), once an agent of the MultiVerse Authority (MVA) which polices interdimensional travel, seeks to hunt down all variations of himself in alternate universes.

Starring:
John Travolta, Christopher Meloni, Amanda Schull, Sam Trammell
In the midst of an unprecedented crime wave in the city of Columbus, Ohio, Governor John Meserve (Patrick St.

Starring:
Jude Law, Forest Whitaker, Alice Braga, Liev Schreiber
Genres:
Action, Sci-Fi, Thriller
In 2025, advancements in medical technology have perfected bio-mechanical organs.