Movies You Would Like to Watch If You Like Youth (2017)
Movies to watch if you like Youth (2017).
12 items, 287 votes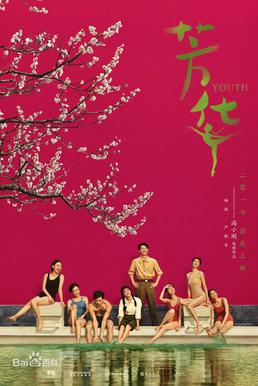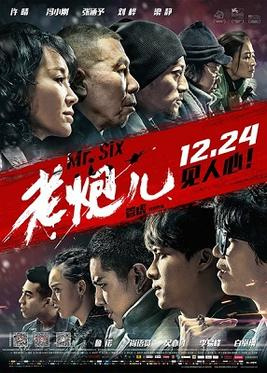 Starring:
Xiaogang Feng, Hanyu Zhang, Qing Xu, Kris Wu
Mr.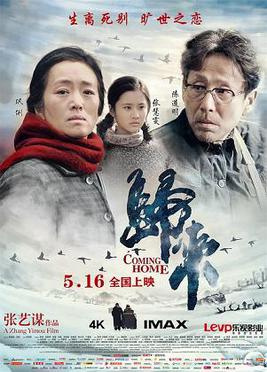 Starring:
Li Gong, Daoming Chen, Huiwen Zhang, Tao Guo
Lu Yanshi was a professor before being sent to the labor camp during the Cultural Revolution.
3
Legend of the Demon Cat (2017)

Starring:
Xuan Huang, Shôta Sometani, Yuqi Zhang, Hao Qin
Genres:
Adventure, Drama, Family
The story is a supernatural reimagining of the story of death of Yang Guifei.

Starring:
You Ge, Li Gong, Ben Niu, Wu Jiang
To Live, also titled Lifetimes in some English versions, is a Chinese drama film directed by Zhang Yimou in 1994, starring Ge You, Gong Li, and produced by the Shanghai Film Studio and ERA International.
5
Raise the Red Lantern (1991)

Starring:
Li Gong, Jingwu Ma, Saifei He, Cuifen Cao
Genres:
Drama, History, Romance
The film is set in 1920s Republic of China during the Warlord Era (1916–1928), years before the Chinese Civil War.
6
Farewell My Concubine (1993)

Starring:
Leslie Cheung, Fengyi Zhang, Li Gong, You Ge
Genres:
Drama, Music, Romance
Farewell My Concubine is a 1993 Chinese historical drama film directed by Chen Kaige, starring Leslie Cheung, Gong Li, and Zhang Fengyi.
7
Let the Bullets Fly (2010)

Starring:
Yun-Fat Chow, Wen Jiang, You Ge, Carina Lau
Genres:
Action, Comedy, Drama
Set in China during the warring 1920s, "Poxy" Zhang (张麻子; Jiang Wen) leads a group of bandits, each of whom is numbered rather than named, and ambushes a government horse train carrying Ma Bangde (马邦德; Ge You), who is on his way to Goose Town (鹅城 E-cheng) to assume the position of county governor.

Starring:
Hanyu Zhang, Chao Deng, Wenkang Yuan, Yan Tang
Genres:
Action, Biography, Drama
In 1948, during the Huaihai Campaign of the Chinese Civil War, Captain Gu Zidi leads the 9th Company of the 139th Regiment of the People's Liberation Army (PLA) to capture a town controlled by the National Revolutionary Army (NRA), during which they sustain heavy casualties from intense enemy firepower.

Starring:
Jackie Chan, Show Lo, Na-Na OuYang, Erica Xia-Hou
Genres:
Action, Sci-Fi, Thriller
While racing to the hospital to see his daughter Xixi, who has leukemia and whose condition has become critical, Hong Kong Special Agent Lin Dong is informed by his colleague Xiao Su that Dr.
10
I Am Not Madame Bovary (2016)

Starring:
Chengpeng Dong, Bingbing Fan, Wei Fan, Xiaogang Feng
I Am Not Pan Jinlian (Chinese: 我不是潘金莲), known in English as I Am Not Madame Bovary, is a 2016 Chinese comedy film directed by Feng Xiaogang and written by Liu Zhenyun, based on Liu's 2012 novel I Did Not Kill My Husband.
11
Carry on Abroad (1972)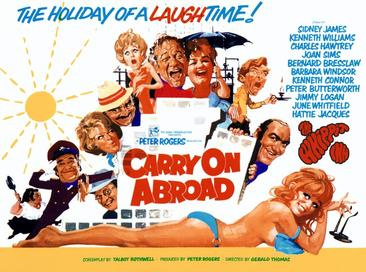 Starring:
Sidney James, Kenneth Williams, Charles Hawtrey, Joan Sims
The film opens with pub landlord and frequent holidaymaker Vic Flange (Sid James) openly flirting with the sassy saucepot widow Sadie Tompkins (Barbara Windsor) as his battleaxe wife, Cora (Joan Sims), looks on with disdain.
12
Long Day's Journey Into Night (2018)

Starring:
Wei Tang, Jue Huang, Sylvia Chang, Hong-Chi Lee
The film chronicles the return of Luo Hongwu (Huang Jue) to Kaili, the hometown from which he fled many years before.