Most Similar Movies to Daughter of the Wolf (2019)
Movies similar to Daughter of the Wolf (2019).
20 items, 604 votes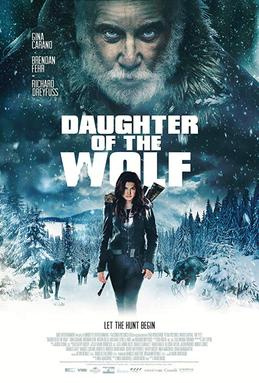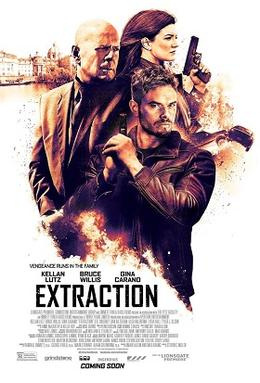 Starring:
Bruce Willis, Kellan Lutz, Gina Carano, D.B. Sweeney
In 2005, undercover CIA operative Leonard Turner (Bruce Willis) is held captive and interrogated by a group of unidentified Russian arms dealers.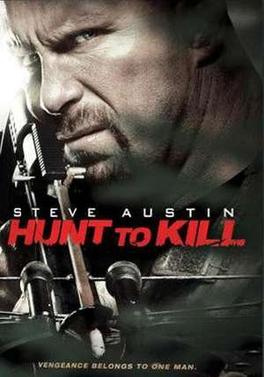 Starring:
Eric Roberts, Steve Austin, Gary Daniels, Marie Avgeropoulos
Four years ago, border patrol agent Jim Rhodes (Steve Austin) was stationed in Texas.

Starring:
Liam Neeson, Maggie Grace, Famke Janssen, Leland Orser
Former Green Beret and CIA officer Bryan Mills attempts to build a closer relationship with his 17-year-old daughter, Kim, who lives with her mother (his ex-wife) Lenore, and her wealthy stepfather, Stuart.

Starring:
Jim Belushi, Miguel Ferrer, Peter Boyle, Chelsea Field
Genres:
Action, Comedy, Thriller
Royce is a 1994 American television film directed by Rod Holcomb.
5
Hwayi: A Monster Boy (2013)

Starring:
Yoon-seok Kim, Jin-gu Yeo, Jin-woong Cho, Hyun-Sung Jang
In the middle of a forest, a notorious five-member crime organization lives together on a deserted farm.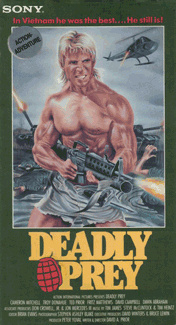 Starring:
Cameron Mitchell, Troy Donahue, Ted Prior, Fritz Matthews
Colonel Hogan rents his mercenaries out to anyone with the right price. This time it's businessman Michaelson. A deal is struck, and Hogan recruits new troops.
7
Knight Rider 2010 (1994)

Genres:
Action, Sci-Fi, Thriller
In a Mad Max style future, Jake McQueen is the ultimate smuggler, smuggling in Mexicans for money to survive, only for his smuggling to come to a halt when he is busted by his brother while getting his truck repaired.
8
Chain of Command (2015)

Starring:
Michael Jai White, Max Ryan, Steve Austin, Ian Short
Special Operative James Webster (Michael Jai White "Blood and Bone", "The Dark Knight") just returned home from duty, only to witness the brutal slaying of his brother.

Starring:
Ted Prior, Michael Charles Prior, David A. Prior, David Campbell
Colonel Hogan is still alive and just getting out of prison on parole, some 28 years later. But he has only one thing in mind and that is revenge on Mike Danton.

Starring:
Mel Gibson, Gary Sinise, Rene Russo, Brawley Nolte
Genres:
Action, Crime, Thriller
While multi-millionaire Tom Mullen and his wife Kate attend a science fair, their son Sean is kidnapped.
11
Blood of the Innocent (1994)

Blood of the Innocent (also known as Beyond Forgiveness) is a 1995 American-Polish direct-to-video film directed by Bob Misiorowski and starring Thomas Ian Griffith, John Rhys-Davies, Rutger Hauer, Artur Zmijewski and Bozena Szymanska.
12
Deliver Us From Evil (2020)

Genres:
Action, Crime, Thriller
Hitman In-nam has completed an assignment in Japan, killing a Japanese mobster Koraeda.

Starring:
Liam Neeson, Famke Janssen, Maggie Grace, Leland Orser
At the funeral of his son Marko and associates in Tropojë, Albanian mafia head and freelance terrorist Murad Hoxha vows to seek vengeance on his son's killer.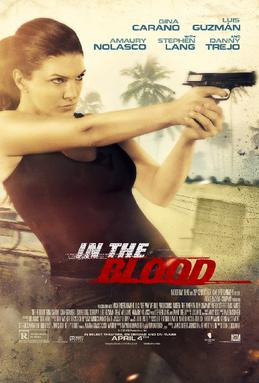 Starring:
Gina Carano, Cam Gigandet, Ismael Cruz Cordova, Danny Trejo
Genres:
Action, Crime, Thriller
In 2002, Ava, a 14-year-old girl from Bridgeport, Connecticut, is woken up in the middle of the night and sees her drug lord father murdered by two masked intruders, before grabbing a shotgun and gunning down the two assailants.

Starring:
Jason Patric, Bruce Willis, John Cusack, Jessica Lowndes
Paul, a mechanic, speaks to his daughter Beth on video chat. Though she seems stressed and distracted, she says that she is fine.

Starring:
Liam Neeson, Forest Whitaker, Maggie Grace, Famke Janssen
Former CIA officer Bryan Mills visits his daughter, Kim, to deliver an early birthday gift. After an awkward visit, he invites his former wife, Lenore, to dinner.
17
Carry on Abroad (1972)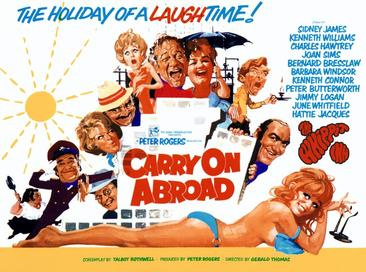 Starring:
Sidney James, Kenneth Williams, Charles Hawtrey, Joan Sims
The film opens with pub landlord and frequent holidaymaker Vic Flange (Sid James) openly flirting with the sassy saucepot widow Sadie Tompkins (Barbara Windsor) as his battleaxe wife, Cora (Joan Sims), looks on with disdain.

Starring:
Peter Fonda, Cornelia Sharpe, John Phillip Law, Richard Lynch
Genres:
Action, Drama, Thriller
Open Season is a 1974 film directed by Peter Collinson. It stars Peter Fonda, John Phillip Law, William Holden and Cornelia Sharpe.

Starring:
Chris Hemsworth, Bryon Lerum, Ryder Lerum, Rudhraksh Jaiswal
After a day at school, Ovi Mahajan (Rudhraksh Jaiswal) – son of an incarcerated Indian drug lord – sneaks out of his house to visit a club, where he is kidnapped by police officers working for rival drug lord Amir Asif (Priyanshu Painyuli).
20
Soldiers of Fortune (2012)

As the film opens, Captains Craig McCenzie (Christian Slater) and Mike Reed (Freddy Rodriguez) are United States special forces soldiers on a mission to find Osama Bin Laden in an unspecified location in the Middle East.