Movies You Should Watch If You Like Paradise Hills (2019)
Watch these movies if you like Paradise Hills (2019).
27 items, 908 votes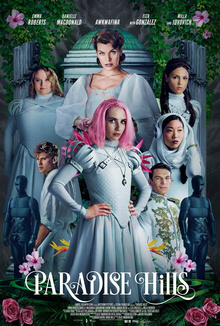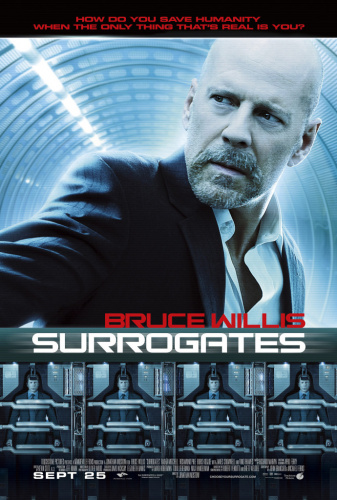 Starring:
Bruce Willis, Radha Mitchell, Ving Rhames, Rosamund Pike
Genres:
Action, Sci-Fi, Thriller
In the near future, widespread use of remotely controlled androids called "Surrogates" enables everyone to live in idealized forms from the safety of their homes.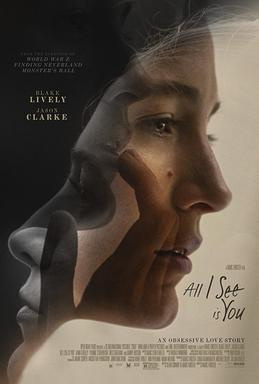 Starring:
Bella Thorne, Richard Harmon, Dermot Mulroney, Amy Price-Francis
Genres:
Fantasy, Horror, Sci-Fi
An explosion at Dr. Martin Steiner's Ashburn Laboratories in Chicago kills countless people.
3
What Happened to Monday (2017)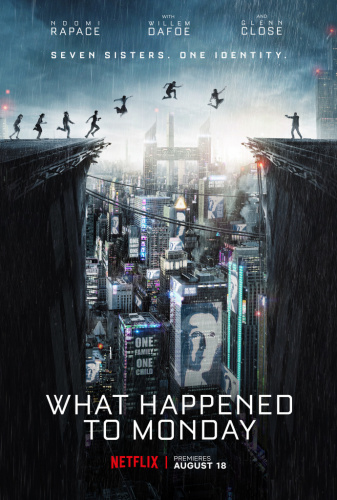 Starring:
Noomi Rapace, Glenn Close, Willem Dafoe, Marwan Kenzari
Genres:
Action, Adventure, Crime
Around 2043, overpopulation has caused a worldwide crisis, resulting in a strict one-child policy enforced by the Child Allocation Bureau.

Starring:
Scarlett Johansson, Ewan McGregor, Djimon Hounsou, Steve Buscemi
Genres:
Action, Sci-Fi, Thriller
In 2019, Lincoln Six Echo and Jordan Two Delta live with others in an isolated compound.
5
A Cure for Wellness (2016)

Starring:
Dane DeHaan, Jason Isaacs, Mia Goth, Ivo Nandi
Genres:
Drama, Fantasy, Horror
Lockhart, an executive at a financial services firm in New York City, is sent by the board of directors to retrieve CEO Roland Pembroke, who had abruptly decided to stay at a "wellness center" in the Swiss Alps.

Starring:
Justin Timberlake, Amanda Seyfried, Cillian Murphy, Olivia Wilde
Genres:
Action, Sci-Fi, Thriller
In 2169, people are genetically engineered to stop aging on their 25th birthday, when a one-year countdown on their forearm begins.

Starring:
Robert Duvall, Donald Pleasence, Don Pedro Colley, Maggie McOmie
Genres:
Drama, Sci-Fi, Thriller
In the future, sexual intercourse and reproduction are prohibited, whereas use of mind-altering drugs is mandatory to enforce compliance among the citizens and to ensure their ability to conduct dangerous and demanding tasks.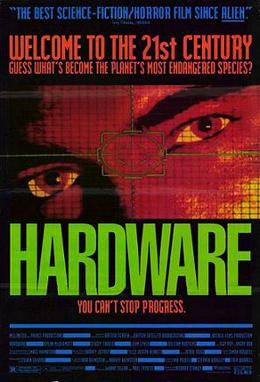 Starring:
Dylan McDermott, Stacey Travis, John Lynch, Carl McCoy
A nomad scavenger treks through an irradiated wasteland and discovers a buried robot.

Starring:
Ed Stoppard, Leelee Sobieski, Jeffrey Tambor, Ingeborga Dapkunaite
Genres:
Drama, Fantasy, Sci-Fi
In early 1980s Soviet Union, young Misha Galkin looks up at the night sky and sees the stars shift into a cow-shaped constellation which turns to look at him.
10
Interreflections (2020)

Starring:
Shiah Luna, Goldie Hoffman, Veronica Farren, Marisa Mendelson
In a quest for a new, more humane society, a counter-culture revolution takes the world by storm.

Genres:
Drama, Horror, Thriller
Through her friend Annie, call center intern Mae Holland (Emma Watson) secures a customer support position at The Circle, a tech and social media company.

Starring:
Clark Bartram, Damion Poitier, Isaac C. Singleton Jr., Sandy Collora
A group of elite interstellar commandos crash lands on a planet while transporting an alien prisoner.

Starring:
Jude Law, Forest Whitaker, Alice Braga, Liev Schreiber
Genres:
Action, Sci-Fi, Thriller
In 2025, advancements in medical technology have perfected bio-mechanical organs.
14
The Island of Dr. Moreau (1977)

Starring:
Burt Lancaster, Michael York, Nigel Davenport, Barbara Carrera
Genres:
Adventure, Fantasy, Horror
Ship's engineer Andrew Braddock (York) and two other men are floating in a lifeboat in the middle of the Pacific following the wreck of the ship Lady Vain.

Starring:
Morgan Lariah, Manu Intiraymi, Doug Jones, Marina Sirtis
The year: 2151.

Starring:
Ray Stevenson, David Oakes, Aura Garrido, Winslow M. Iwaki
Genres:
Fantasy, Horror, Sci-Fi
In 1914, a young Englishman named Friend travels to a remote island in the South Atlantic to work for one year as a meteorologist as the previous one passed away.

Starring:
Cillian Murphy, Rose Byrne, Chris Evans, Cliff Curtis
Sunshine is a 2007 science fiction psychological thriller film directed by Danny Boyle and written by Alex Garland.

Starring:
Jeremy Northam, Lucy Liu, Nigel Bennett, Timothy Webber
Genres:
Mystery, Sci-Fi, Thriller
Morgan Sullivan (Northam), a recently unemployed accountant, is bored with his suburban life.

Starring:
Maika Monroe, Ed Skrein, Gary Oldman, Fiston Barek
Julia is a young woman who thieves at seedy nightclubs. She is abducted from her home and awakens in a jail cell with a glowing implant in the back of her neck.

Starring:
Harrison Ford, Rutger Hauer, Sean Young, Edward James Olmos
Genres:
Action, Sci-Fi, Thriller
Blade Runner is a 1982 science fiction film directed by Ridley Scott, and written by Hampton Fancher and David Peoples.