Movies You Should Watch If You Like Ride (2018)
Movies similar to Ride (2018).
23 items, 692 votes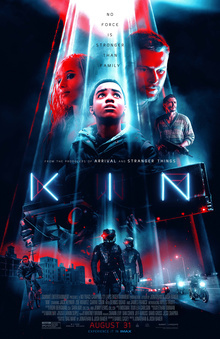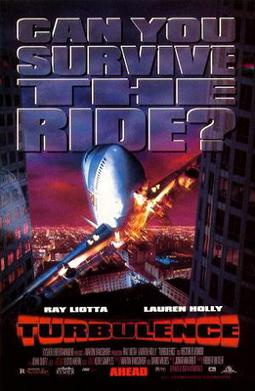 Starring:
Ray Liotta, Lauren Holly, Brendan Gleeson, Hector Elizondo
Ryan Weaver (Ray Liotta) is arrested in New York City in connection to a series of murders that he says he did not commit.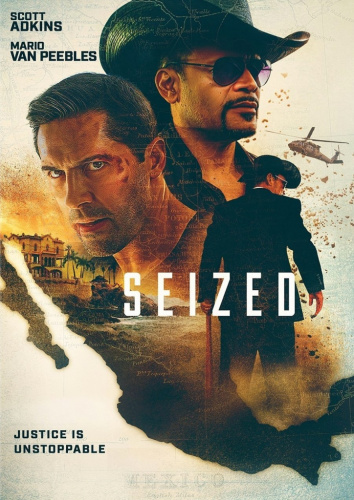 Starring:
Scott Adkins, Mario Van Peebles, Karlee Perez, Steven Elder
Nero, a former special forces agent, has moved to a quiet beach town to raise his son leaving his past life behind, but he gets rudely awakened by a phone call from a modulated voice telling him that his son has been kidnapped.
3
Life on the Line (2015)

Starring:
John Travolta, Kate Bosworth, Devon Sawa, Gil Bellows
The film opens with a man named Duncan (Devon Sawa), giving an interview for a documentary. He gets asked what it is like for him to be a lineman.
4
The Millionaire Tour (2012)

Starring:
Dominic Monaghan, Rick Gomez, Jordan Belfi, Agnes Bruckner
A mysterious cab passenger who is taken hostage must convince the hijackers that he is not the legendary con man they set out to kill.

Starring:
C.J. Perry, Adam Copeland, Julia Benson, Erica Carroll
Interrogation is a 2016 American action film directed by Stephen Reynolds from a screenplay by Adam Rodin and Michael Finch. The film stars Adam Copeland and C. J. Perry.

Starring:
Jeff Fahey, Ernie Hudson, Beth Toussaint, Brent Huff
When a prestigious Senator boards a train at Union Station, he is expecting an emblematic, smooth ride.

Starring:
Manu Bennett, Larenz Tate, Linden Ashby, Kevon Stover
Genres:
Action, Sci-Fi, Thriller
While testing the latest first person shooter from global game developer, Sentinel, video game champion Max Troy discovers the events happening within the game are being reflected in the real world.

Starring:
Paul Walker, Naima McLean, Gys de Villiers, Leyla Haidarian
The film opens with a car chase involving Michael Woods and the police, before a flashback unfolds.

Starring:
Dylan McDermott, Yulia Snigir, Peter Facinelli, Andrey Ivchenko
Robert Saunders (Dylan McDermott) wakes up to find himself bound and locked inside a meat locker.

Starring:
Jeff Fahey, Yancy Butler, James Coburn, Michael Beach
Jeff Fahey stars as Charlie Pike, an elusive hitman who eliminates high powered criminals whom the law cannot touch.

Starring:
John Heard, Brendan Sexton III, Erin Cardillo, Daniel Baldwin
When a glamorous upperclass couple is taken hostage in their mansion by a vicious and mysterious intruder, a seemingly simple home invasion robbery quickly evolves into something much more complicated.
12
The President's Man (2000)

Starring:
Chuck Norris, Dylan Neal, Jennifer Tung, Soon-Tek Oh
Joshua McCord (Norris) is thinking about retiring from his grueling job as a Secret Service agent who is assigned to protect the President (Waite).
13
Operation Delta Force 2: Mayday (1997)

Starring:
Michael McGrady, John Simon Jones, Robert Patteri, Todd Jensen
A ship captained by the father (Dale Dye) of the leader (Michael McGrady) of Delta Force is taken hostage by terrorists.

Starring:
Gabrielle Union, Billy Burke, Richard Cabral, Ajiona Alexus
After her father Isaac's murder, Shaun Russell travels with her two children, daughter Jasmine and son Glover, to the house where she grew up.

Starring:
Jason Gedrick, Eric Roberts, Barry Bostwick, Chris Warren
Depth Charge is a 1960 British drama film directed by Jeremy Summers and starring Alex McCrindle, David Orr and Elliot Playfair.

Starring:
Teri Hatcher, Trevor Blumas, Mark Caven, David Hemblen
Jane Doe is a 2001 American made-for-television action thriller film starring Teri Hatcher and Rob Lowe directed and written by Kevin Elders.
17
Diplomatic Siege (1999)

Starring:
Peter Weller, Daryl Hannah, Tom Berenger, Adrian Pintea
When Steve Mitchell is clandestinely sent to the US embassy in Bucharest, Romania to disarm a nuclear bomb that has secretly remained in the building since the end of the Cold War, little does he know that other problems will soon erupt.

Starring:
Til Schweiger, Chazz Palminteri, Lluís Homar, Gustavo Salmerón
During her election campaign governor Londsdale (Sue Flack) is shot at by a sniper as she speaks in public.

Starring:
Jessica Szohr, Jonathan Bennett, Ray Liotta, Nikki Reed
Genres:
Action, Crime, Mystery
An all-night diner. A cop walks in on a robbery in progress. But what happens next - and what happened just before - will change everything you think you know.

Starring:
Ethan Hawke, Selena Gomez, Jon Voight, Paul Freeman
Genres:
Action, Crime, Thriller
Washed up former race driver Brent Magna (Ethan Hawke) arrives home to find his house ransacked and his wife, Leanne, missing.