Movies You Would Like to Watch If You Like Operation Red Sea (2018)
Movies similar to Operation Red Sea (2018).
23 items, 691 votes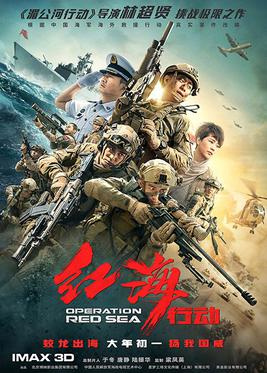 1
Critical Assembly (2002)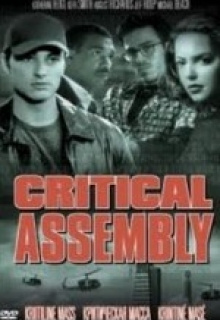 Starring:
Katherine Heigl, Kerr Smith, J. August Richards, Jeff Roop
Genres:
Action, Drama, Thriller
For political reasons, two college students build a nuclear device which is then stolen by another student.
2
The Sum of All Fears (2002)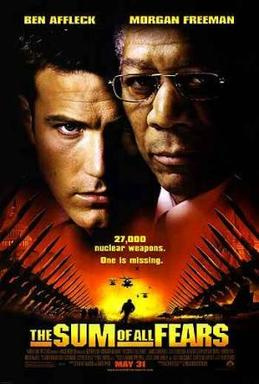 Starring:
Ben Affleck, Morgan Freeman, Ian Mongrain, Russell Bobbitt
Genres:
Action, Drama, Thriller
The Sum of All Fears is a 2002 American spy thriller film directed by Phil Alden Robinson, based on Tom Clancy's 1991 novel of the same name.

Starring:
Akshay Kumar, Danny Denzongpa, Rana Daggubati, Taapsee Pannu
The plot follows the last mission of Baby; a temporary task force headed by Feroz Ali Khan formed in response to the 2008 Mumbai attacks whose job is to find and eliminate terrorists who are planning attacks in India.

Starring:
Joseph Gordon-Levitt, Omid Memar, Aylin Tezel, Carlo Kitzlinger
Genres:
Action, Drama, Thriller
Captain Michael Lutzmann (Carlo Kitzlinger) and First Officer Tobias Ellis (Joseph Gordon-Levitt) are preparing for a flight aboard an A319 from Berlin to Paris.
5
Crash Point Zero (2001)

Starring:
Treat Williams, Hannes Jaenicke, Gary Hudson, John Beck
Genres:
Action, Adventure, Drama
Extreme Limits is a 2000 American direct-to-video action disaster thriller film directed by Jim Wynorski. It was also known as Crash Point Limits.
6
Homeland Security (2004)

Starring:
Scott Glenn, Tom Skerritt, Grant Show, Marisol Nichols
Genres:
Action, Drama, Thriller
Admiral McKee (Tom Skerritt) is retired, when following the events of 9/11 he receives a call from the White House informing him that his commander in chief requires him to serve his country once again.
7
White House Down (2013)

Starring:
Channing Tatum, Jamie Foxx, Maggie Gyllenhaal, Jason Clarke
Genres:
Action, Drama, Thriller
U. S. President James Sawyer (Jamie Foxx) makes a controversial proposal to remove military forces from the Middle East.

Starring:
Chuck Norris, Lee Marvin, Martin Balsam, Joey Bishop
Genres:
Action, Adventure, Drama
In 1980, Operation Eagle Claw is aborted after a fatal helicopter crash, with the U. S. Delta Force evacuating to their C-130 transports.

Starring:
Jamie Foxx, Chris Cooper, Jennifer Garner, Jason Bateman
Genres:
Action, Drama, Thriller
During a softball game at an American oil company housing compound in Riyadh, Saudi Arabia, al-Qaeda terrorists set off a bomb, killing Americans and Saudis.

Starring:
Helen Mirren, Aaron Paul, Alan Rickman, Barkhad Abdi
Genres:
Action, Drama, Thriller
The film opens in Nairobi, Kenya, where Alia Mo'Allim, a young girl, twirls a hula hoop in her backyard.
11
Missing in Action (1984)

Starring:
Chuck Norris, M. Emmet Walsh, David Tress, Lenore Kasdorf
Genres:
Action, Adventure, Drama
Missing in Action is a 1984 American action film directed by Joseph Zito and starring Chuck Norris. It is set in the context of the Vietnam War POW/MIA issue.
12
The President's Man: A Line in the Sand (2002)

Starring:
Chuck Norris, Judson Mills, Jennifer Tung, Roxanne Hart
Genres:
Action, Drama, Thriller
Secret agent Joshua McCord (Chuck Norris) is assigned by President Adam Mayfield (Robert Urich) to prevent a band of terrorists from setting off a nuclear device in a U.

Starring:
James Remar, Mario Van Peebles, Al Sapienza, Catherine Mary Stewart
Sharpshooter is a 2007 American made-for-television action-adventure film starring James Remar, Bruce Boxleitner, Mario Van Peebles and Catherine Mary Stewart.
14
Agent Hamilton: but Not If It Concerns Your Daughter (2012)

Starring:
Mikael Persbrandt, Saba Mubarak, Frida Hallgren, Reuben Sallmander
Genres:
Action, Drama, Thriller
Eva Tanguy is the mother of Carl Hamilton's goddaughter Nathalie and the director of the Swedish Security Service.

Starring:
William H. Macy, Til Schweiger, Thomas Kretschmann, Clark Gregg
Genres:
Action, Drama, Thriller
The movie begins with old film footage of World War II with a narrator explaining that Germany produced hundreds of U-boats to control the Atlantic.

Starring:
Denzel Washington, Bruce Willis, Annette Bening, Tony Shalhoub
FBI Special Agent Anthony Hubbard (Denzel Washington) and his Lebanese American partner, Frank Haddad (Tony Shalhoub), intervene at the hijacking of a bus fully loaded with passengers, which contains an explosive device.

Starring:
Randall Batinkoff, Elizabeth Berkley, Stan Shaw, Bokeem Woodbine
Genres:
Action, Drama, Thriller
When a bomb, delivered to a law firm's skyscraper office, kills 15 night crew and senior partner Anne Harrington, irreverent postal inspector Beau Stoddard competently traces it.

Starring:
Bruce Willis, William Atherton, Bonnie Bedelia, Reginald VelJohnson
Die Hard 2 is a 1990 American action-thriller film and the second installment in the Die Hard film series. The film was released on June 29, 1990 in the United States.

Starring:
Eddie Griffin, Vinnie Jones, Breckin Meyer, Soup
A terrorist, Michael Kittredge (Vinnie Jones), posing as an environmentalist protester leads a team of highly skilled mercenaries to take control of an oil rig off the coast of California, intending to detonate an electromagnetic bomb over the United States, striking a sort of "new Pearl Harbor" attack on behalf of enemies to the nation.

Starring:
George Clooney, Nicole Kidman, Marcel Iures, Aleksandr Baluev
In an Eastern Orthodox church in Pale, Bosnia and Herzegovina, the Bosnian Minister of Foreign Affairs is murdered after being paged to meet a colleague of a fellow member of the Bosnian Parliament outside.