More Movies Like Carnival of Blood (1970)
Movies similar to Carnival of Blood (1970).
16 items, 425 votes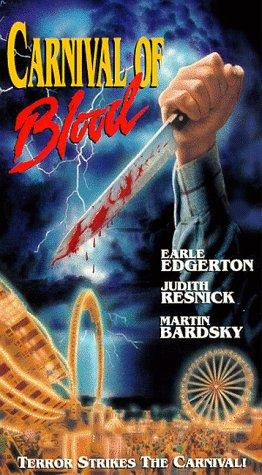 1
Three on a Meathook (1972)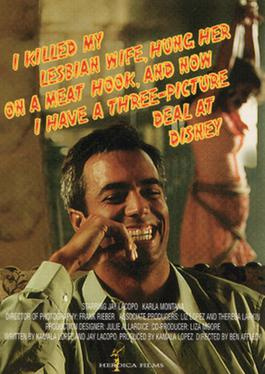 Starring:
Charles Kissinger, James Carroll Pickett, Sherry Steiner, Madelyn Buzzard
When four girls go on a weekend trip to a lake, they start to have car problems on the way home and meet a local young man named Billy Townsend, who takes them back to his farm where he lives with his father Frank.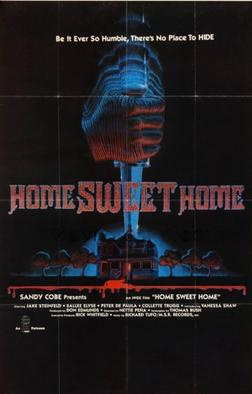 Starring:
Jake Steinfeld, Vinessa Shaw, Peter De Paula, Don Edmonds
A parked motorist is strangled by escaped mental patient Jay Jones, a PCP addict who was institutionalized after bludgeoning his parents.
3
The Strangers: Prey at Night (2018)

Starring:
Christina Hendricks, Martin Henderson, Bailee Madison, Lewis Pullman
Ten years after the events of the first film, in a secluded trailer park in Kalida, Ohio, the three masked strangers — Dollface, Pin-Up Girl, and the Man in the Mask — arrive in a truck at night to a couple's trailer.

Starring:
Laurel Munson, Janet Penner, Sara Ansley, Virginia Settle
Three female college students, Terry, Nancy and Gloria, embark for a music festival in rural Washington.

Two lost newlyweds named Barbra and Greg stumble onto the site of the ritualistic murder of a woman by Joe Vickers, a corrupt police officer and serial killer who is also a Devil worshiper.

Starring:
Carson Grant, Michael Fedele, Josh Folan, David 'Shark' Fralick
As a sports drama, Spiker centers on the United States men's national volleyball team at the 1984 Summer Olympics.
7
Mardi Gras Massacre (1978)

Starring:
Curt Dawson, Gwen Arment, William Metzo, Laura Misch Owens
In New Orleans, Louisiana, a man named John arrives at a bar searching for the "evilest" prostitute he can take home.
8
Toolbox Murders 2 (2013)

Starring:
Bruce Dern, Brian Krause, Clifton Powell, Chauntal Lewis
In Hollywood, Samantha Forester (Chauntal Lewis) is kidnapped by "Coffin Baby" (Christopher Doyle), branded, locked in a cage, and forced to witness dozens upon dozens of other Los Angeles citizens being murdered in various brutal ways.

10
The Last House on Dead End Street (1973)

Starring:
Roger Watkins, Ken Fisher, Bill Schlageter, Kathy Curtin
Last House on Dead End Street, originally released as The Fun House, is a 1977 American exploitation horror film written, produced, and directed by Roger Watkins, under the pseudonym Victor Janos.

Starring:
Barbi Benton, Charles Lucia, Jon Van Ness, John Warner Williams
In 1961, an unpopular boy named Harold leaves a Valentine's Day card at the home of the beauty Susan Jeremy.
12
Black Christmas (2006)

Starring:
Michelle Trachtenberg, Mary Elizabeth Winstead, Lacey Chabert, Katie Cassidy
Black Christmas (abbreviated as Black X-Mas) is a 2006 slasher film written and directed by Glen Morgan and starring Katie Cassidy, Michelle Trachtenberg, Mary Elizabeth Winstead, Oliver Hudson, Lacey Chabert, Kristen Cloke, and Andrea Martin.
13
A Night to Dismember (1983)

Starring:
Samantha Fox, Diane Cummins, Saul Meth, Miriam Meth
A Night to Dismember is a 1983 American slasher horror film, produced and directed by Doris Wishman.

Starring:
Kristen Quintrall, Denyce Lawton, Christopher Jones, JoJo Wright
The film opens with a scene of newspapers and news broadcasts describing an orphanage which was burned down, resulting in several deaths.
15
Drive in Massacre (1976)

Starring:
John F. Goff, Steve Vincent, Douglas Gudbye, Verkina Flower
A couple go to a drive-in theater in a rural California town, and are butchered by an unseen assailant, who uses a sword to decapitate the man, and skewer the woman through the neck.
16
All Through the House (2015)

Starring:
Ashley Mary Nunes, Jessica Cameron, Melynda Kiring, Lito Velasco
All Through the House revolves around the story of a Christmas-obsessed neighborhood that becomes engulfed in fear when five-year-old Jamie Garrett mysteriously vanishes from her home.