Movies You Would Like to Watch If You Like Dr. Orloff's Invisible Monster (1970)
Movies to watch if you like Dr. Orloff's Invisible Monster (1970).
13 items, 312 votes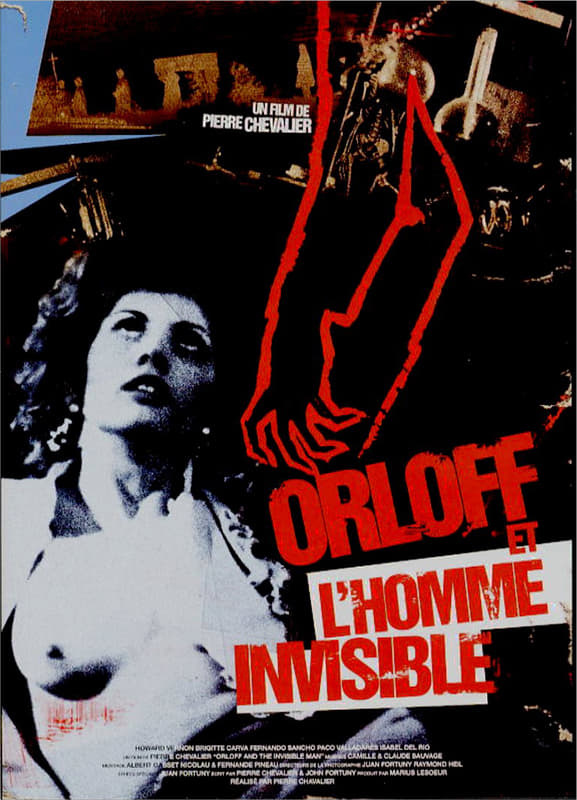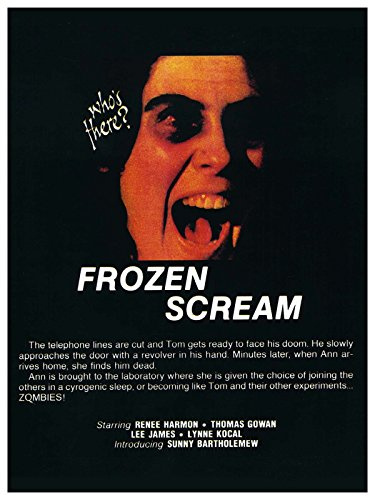 Starring:
Renee Harmon, Lynne Yeaman, Wolf Muser, Thomas McGowan
Academic scientists Lil Stanhope (Harmon) and Sven Johnsson (Lee James) are researching the secrets of immortality.
2
Tombs of the Blind Dead (1972)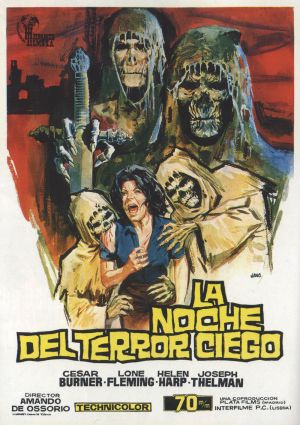 Starring:
Lone Fleming, César Burner, María Elena Arpón, José Thelman
Legend has it that in the abandoned medieval town of Berzano, at the border between Spain and Portugal, the Knights Templar (a fictionalized version of the real-life order that was dissolved in the 14th century following charges of witchcraft and heresy) leave their tombs at night and come back from the dead as revenants.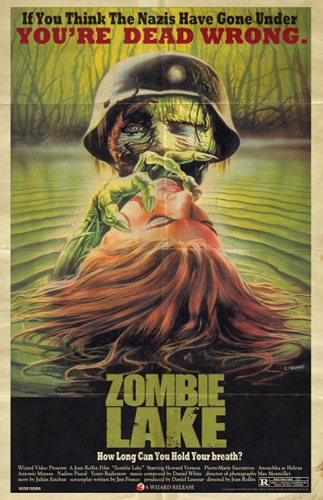 Starring:
Howard Vernon, Pierre-Marie Escourrou, Anouchka, Antonio Mayans
The story opens in a small French village 20 years after World War II. The villagers refer to a small nearby lake known as the "lake of the damned.
4
Seven Women for Satan (1976)

Starring:
Michel Lemoine, Nathalie Zeiger, Howard Vernon, Joëlle Coeur
Boris Zaroff is a modern businessman who is haunted by his past -- his father was the notorious Count Zaroff of The Most Dangerous Game fame.

Starring:
Brian Matthews, Leah Ayres, Brian Backer, Larry Joshua
One night at Camp Blackfoot, several campers pull a prank on the caretaker named Cropsy by setting a worm-riddled skull with candles in the eye sockets, next to his bed.
6
Don't Go in the House (1979)

Starring:
Dan Grimaldi, Charles Bonet, Bill Ricci, Robert Carnegie
Donald Kohler is obsessed with fire.
7
Papaya: Love Goddess of the Cannibals (1978)

Starring:
Melissa Chimenti, Sirpa Lane, Maurice Poli, Dakar
On a Caribbean island, a nuclear power plant is to be erected against the will of the natives.
8
Satan's Baby Doll (1982)

The daughter (Jacqueline Dupré) and wheelchair-bound brother of a dead aristocrat are placed in the care of an evil nun in a remote Spanish castle.

Starring:
Lily Chung, Money Lo, Ben Ng, Chi Wai Tai
Red to Kill (Chinese: 弱殺; pinyin: ruò shā) is a 1994 category III Hong Kong horror film directed by Billy Tang Hin-Shing.
10
Mardi Gras Massacre (1978)

Starring:
Curt Dawson, Gwen Arment, William Metzo, Laura Misch Owens
In New Orleans, Louisiana, a man named John arrives at a bar searching for the "evilest" prostitute he can take home.
11
Demon Witch Child (1975)

Starring:
Julián Mateos, Marián Salgado, Fernando Sancho, Lone Fleming
An old witch seeks vengence through the daughter of the politician who had her thrown in jail.
12
The Devil's Plaything (1973)

Starring:
Nadia Henkowa, Anke Syring, Ulrike Butz, Nico Wolferstetter
In a central European castle, two young girls are summoned to learn about a will making them heirs to the property, on condition that they stay there for a full year.
13
Revenge in the House of Usher (1983)

Starring:
Howard Vernon, Antonio Mayans, Lina Romay, Fata Morgana
Dr.