Movies You Would Like to Watch If You Like the Headless Eyes (1971)
Movies similar to The Headless Eyes (1971).
17 items, 464 votes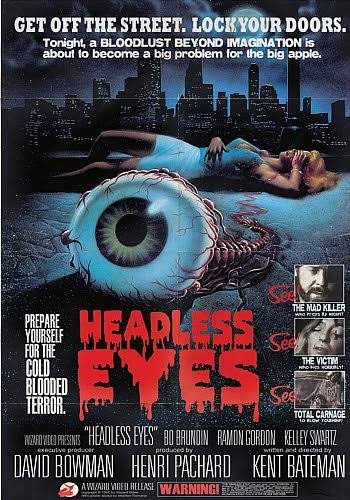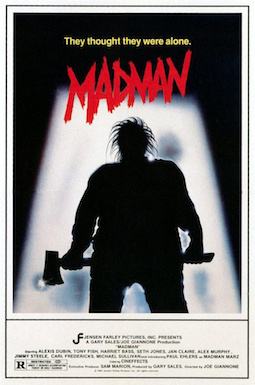 Starring:
Gaylen Ross, Tony Fish, Harriet Bass, Seth Jones
A group of senior counselors and campers, T. P.
2
The Last House on the Left (1972)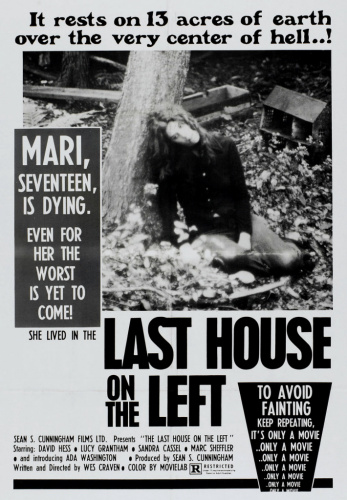 Starring:
Sandra Peabody, Lucy Grantham, David Hess, Fred J. Lincoln
Genres:
Crime, Horror, Thriller
On the eve of her seventeenth birthday, Mari Collingwood tells her parents that she is going to the concert of underground band Bloodlust in New York with her friend Phyllis Stone.
3
The Hills Have Eyes (1977)

Starring:
Suze Lanier-Bramlett, Robert Houston, Martin Speer, Dee Wallace
The Hills Have Eyes is a 1977 American horror film written, directed, and edited by Wes Craven and starring Susan Lanier, Michael Berryman and Dee Wallace.

Starring:
Dennis Christopher, Tim Thomerson, Gwynne Gilford, Norman Burton
Genres:
Comedy, Crime, Horror
Eric Binford is a hollow, chain smoking, socially awkward and unlikeable young man who is also an obsessed film addict whose love of old films extends far beyond his job at a Los Angeles film distributor's warehouse and endless late-night film screenings in his bedroom.

Starring:
Danielle Harris, Kane Hodder, Tony Todd, Parry Shen
Genres:
Action, Comedy, Horror
Picking up immediately where the first film ended, Marybeth is attacked by Victor Crowley, but manages to escape.

Starring:
Haley Bennett, Ashley Greene, Lucas Till, Chris Coy
A hooded figure photographs a young woman's corpse in an empty field, followed by a montage of Internet screenshots and videos of women being killed in ritual murders by a cybercult.
7
Mardi Gras Massacre (1978)

Starring:
Curt Dawson, Gwen Arment, William Metzo, Laura Misch Owens
In New Orleans, Louisiana, a man named John arrives at a bar searching for the "evilest" prostitute he can take home.
8
I Drink Your Blood (1970)

Horace Bones, the leader of a Manson-like cult of hippies, conducts a Satanic ritual in the woods.

Starring:
Baird Stafford, Sharon Smith, C.J. Cooke, Mik Cribben
George Tatum has been incarcerated in a psychiatric institution in New York City for many years after sexually mutilating and murdering a family in Brooklyn.
10
The Toolbox Murders (1978)

Starring:
Cameron Mitchell, Pamelyn Ferdin, Wesley Eure, Nicolas Beauvy
Genres:
Horror, Mystery, Thriller
A man dressed in black drives through Los Angeles. Near a car dealership, the man has a flashback of a car accident that occurred at the site which killed a young woman.

Starring:
Joseph Bottoms, Adrienne Barbeau, Rudy Ramos, Mary Stavin
A teenage girl who was molested by her father calls David Kelley, a radio psychologist working for KDRX, and shoots herself on the air.
12
The Driller Killer (1979)

Starring:
Abel Ferrara, Carolyn Marz, Baybi Day, Harry Schultz
Genres:
Drama, Horror, Thriller
Artist Reno Miller (Abel Ferrara) and his girlfriend Carol enter a small Catholic church, where he approaches an elderly bearded man (revealed as Reno's estranged derelict father) kneeling at the pulpit.
13
Oasis of the Zombies (1982)

Starring:
Manuel Gélin, Eduardo Fajardo, France Lomay, Jeff Montgomery
The plot involves treasure hunters who track down a lost fortune in Nazi gold in the desert, only to discover that the treasure is still guarded by the Afrika Korps soldiers transporting it, who have become zombies.

Starring:
Robin Groves, Christopher Loomis, Michael David Lally, John Carradine
New York City novelist Lauren Cochran (Robin Groves) suffers from agoraphobia and, in a bid to overcome her ailment, she rents a stately Victorian mansion in the country from a scientist, Daniel Griffith (Michael Lally) and his ailing grandfather, Colonel Lebrun (John Carradine).
15
Don't Answer the Phone! (1980)

Starring:
James Westmoreland, Ben Frank, Flo Lawrence, Nicholas Worth
Vietnam vet, amateur bodybuilder, and talented porno-photographer Kirk Smith is a crazed killer who stalks the streets of Los Angeles, picking up young women, strangling them in lurid fashion, and sexually abusing their dead bodies.
16
Carry on Abroad (1972)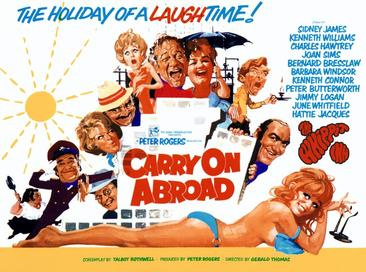 Starring:
Sidney James, Kenneth Williams, Charles Hawtrey, Joan Sims
The film opens with pub landlord and frequent holidaymaker Vic Flange (Sid James) openly flirting with the sassy saucepot widow Sadie Tompkins (Barbara Windsor) as his battleaxe wife, Cora (Joan Sims), looks on with disdain.

Starring:
Marjoe Gortner, Bobbie Bresee, Norman Burton, Maurice Sherbanee
Ten-year-old Susan Walker attends her mother's funeral with her aunt Cora Nomed, who is appointed as her guardian.