Movies Like I Eat Your Skin (1971)
Watch these movies if you like I Eat Your Skin (1971).
19 items, 550 votes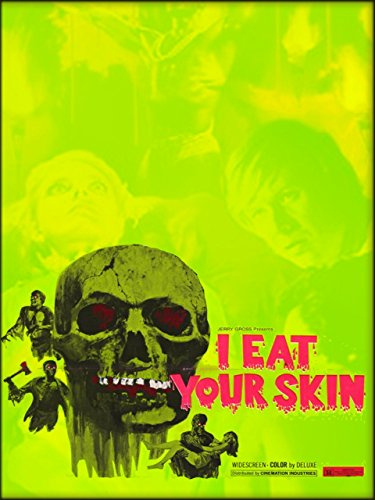 1
Night of the Living Dead (1990)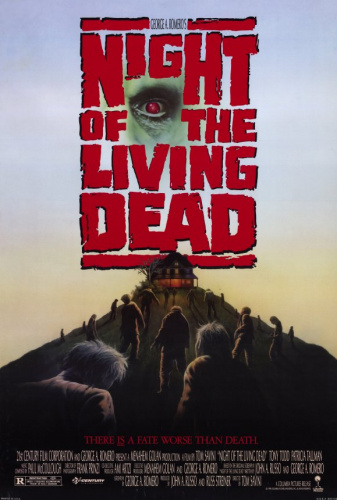 Starring:
Tony Todd, Patricia Tallman, Tom Towles, McKee Anderson
Siblings Barbara and Johnny visit their mother's grave in a remote Pennsylvania cemetery.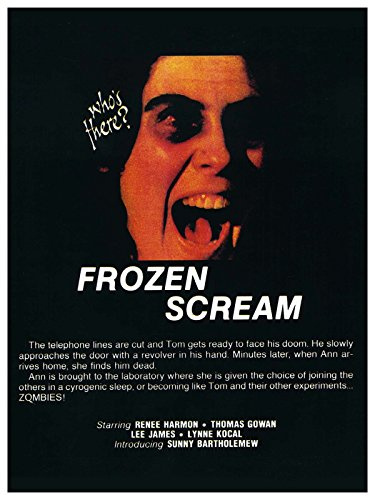 Starring:
Renee Harmon, Lynne Yeaman, Wolf Muser, Thomas McGowan
Academic scientists Lil Stanhope (Harmon) and Sven Johnsson (Lee James) are researching the secrets of immortality.
3
Zombie Holocaust (1980)

Starring:
Ian McCulloch, Alexandra Delli Colli, Sherry Buchanan, Peter O'Neal
In New York City a hospital worker is found to have been devouring bodies in the morgue.

Starring:
Thomas Bern, Ashlyn Gere, Sylvia Summers, Lauren Peterson
A heavy-metal musician makes a deal with a satanic succubus to make him successful with women, in return for the succubus being able to feed on the girls.
5
Frankenstein's Army (2013)

Starring:
Robert Gwilym, Hon Ping Tang, Alexander Mercury, Luke Newberry
During the final stages of World War II, a Soviet reconnaissance party receives a distress call that would lead them further into Germany.

Starring:
Tisa Farrow, Ian McCulloch, Richard Johnson, Al Cliver
Zombi 2 is a 1979 Italian zombie film directed by Lucio Fulci. It was adapted from an original screenplay by Dardano Sacchetti to serve as a sequel to George A.
7
Return of the Living Dead III (1993)

Starring:
Kent McCord, James T. Callahan, Sarah Douglas, Melinda Clarke
Colonel Reynolds and his group of government scientists continue their work on re-animating the dead for military use.
8
Shriek of the Mutilated (1974)

Starring:
Alan Brock, Jennifer Stock, Tawm Ellis, Michael Harris
The plot focuses on a field trip by Professor Ernst Prell to investigate Yeti sightings, along with four graduate students: Keith Henshaw, Karen Hunter, Tom Nash and Lynn Kelly.
9
Raiders of the Living Dead (1986)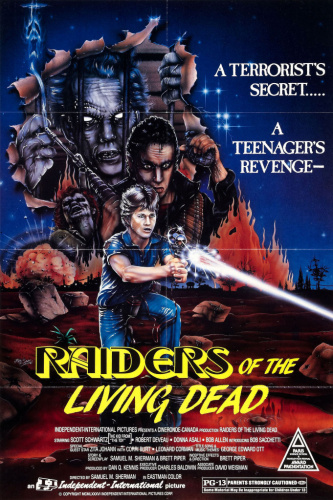 Starring:
Scott Schwartz, Robert Deveau, Donna Asali, Robert Allen
In an abandoned prison, a doctor revived executed convicts as the living dead.
10
Zombie Island Massacre (1984)

Starring:
David Broadnax, Rita Jenrette, Tom Cantrell, Diane Clayre Holub
Zombie Island Massacre is a 1984 horror film directed by John N. Carter and starring Rita Jenrette. The film is currently distributed by Troma Entertainment.

Starring:
S. William Hinzman, John Mowod, Leslie Ann Wick, Kevin Kindlin
The film starts with a group of kids taking a hayride in the country on Halloween. They pay the local farmer to take them to a secluded area of the forest.

Starring:
Don Leifert, Richard Nelson, Elaine White, George Stover
An evil spirit enters a graveyard and reanimates the corpse of music teacher Eric Longfellow (Don Leifert).
13
Burial Ground: the Nights of Terror (1981)

Starring:
Karin Well, Gianluigi Chirizzi, Simone Mattioli, Antonella Antinori
A professor, studying an Etruscan crypt near a grand mansion, accidentally unleashes an evil curse.
14
I Drink Your Blood (1970)

Horace Bones, the leader of a Manson-like cult of hippies, conducts a Satanic ritual in the woods.

Starring:
Bruce Campbell, Ellen Sandweiss, Richard DeManincor, Betsy Baker
The Evil Dead (originally released as Book of the Dead) is a 1981 American supernatural horror film written and directed by Sam Raimi, produced by Robert Tapert and executive produced by Raimi, Tapert, and Bruce Campbell, who also starred alongside Ellen Sandweiss, Richard DeManicor, Betsy Baker and Theresa Tilly.

Starring:
Andrew Divoff, Erin Brown, Ryan Hooks, Sean Serino
A mad scientist named Dr. Viktor Vasilienko (Andrew Divoff) is disillusioned with capitalist society and creates a virus that is designed to make people rage with anger.
17
The Dead Next Door (1989)

Starring:
Pete Ferry, Bogdan Pecic, Michael Grossi, Jolie Jackunas
In the near future, the world falls victim to a plague of violent carnivorous undead humans, and a black-ops elite team of soldiers, nicknamed the "Zombie Squad", has been enlisted by the government as exterminators to control the growing epidemic.
18
Messiah of Evil (1973)

Starring:
Michael Greer, Marianna Hill, Joy Bang, Anitra Ford
A young woman named Arletty (Marianna Hill) drives to the beach town of Point Dume, California, to visit her estranged father, an artist.

Starring:
Jennifer Grey, Craig Sheffer, Daniel Lapaine, Kristen Wilson
Dr. Alice Dodgson (Jennifer Gray) gets her medical license revoked after the death of a patient.