Movies Most Similar to Garden of the Dead (1972)
Watch these movies if you like Garden of the Dead (1972).
14 items, 374 votes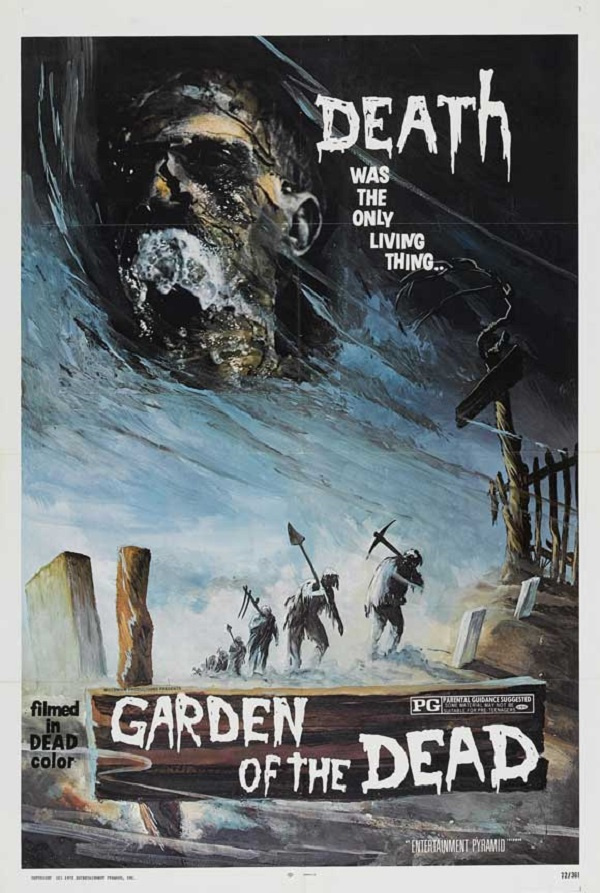 1
Raiders of the Living Dead (1986)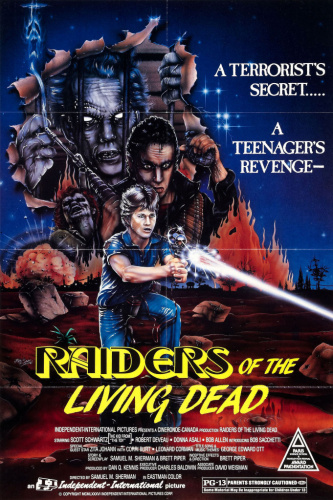 Starring:
Scott Schwartz, Robert Deveau, Donna Asali, Robert Allen
In an abandoned prison, a doctor revived executed convicts as the living dead.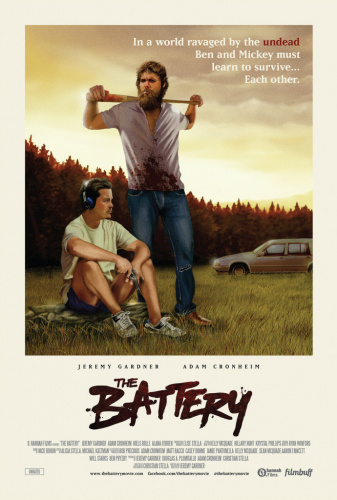 Starring:
Jeremy Gardner, Adam Cronheim, Niels Bolle, Alana O'Brien
Genres:
Adventure, Drama, Horror
After a zombie apocalypse has overtaken the entire New England area, two former baseball players, Ben (Jeremy Gardner) and Mickey (Adam Cronheim), travel the back-roads of Connecticut with no destination in mind.
3
Brotherhood of Blood (2007)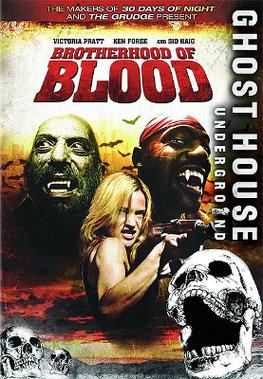 Starring:
Victoria Pratt, Jason Connery, Ken Foree, Sid Haig
Claustrophobic thriller about a team of vampire hunters who infiltrate a nest of undead to rescue one of their own. Carrie Rieger tugs at her bonds.

Starring:
S. William Hinzman, John Mowod, Leslie Ann Wick, Kevin Kindlin
The film starts with a group of kids taking a hayride in the country on Halloween. They pay the local farmer to take them to a secluded area of the forest.
5
Wicked Little Things (2006)

Starring:
Lori Heuring, Scout Taylor-Compton, Chloë Grace Moretz, Geoffrey Lewis
Genres:
Drama, Fantasy, Horror
In 1913, in Carlton, Pennsylvania, the cruel owner of the Carlton Mine exploits poor immigrant children as cheap workers.
6
Night of the Zombies (1981)

Starring:
Jamie Gillis, Ryan Hilliard, Ron Armstrong, Shoshana Ascher
During World War II, a United States Army chemical warfare battalion was rumored to have done battle against a Nazi Schutzstaffel (SS) unit somewhere in the Bavarian Alps.
7
Night of the Living Dead (1990)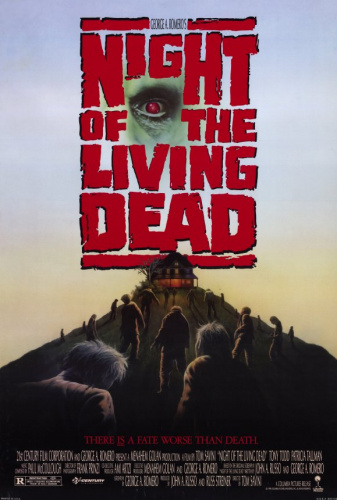 Starring:
Tony Todd, Patricia Tallman, Tom Towles, McKee Anderson
Siblings Barbara and Johnny visit their mother's grave in a remote Pennsylvania cemetery.
8
Dawn of the Dead (2004)

Starring:
Sarah Polley, Ving Rhames, Mekhi Phifer, Jake Weber
After finishing a long shift as a nurse at the Milwaukee County Hospital, Ana returns to her suburban neighborhood and her husband Louis.

Starring:
Lou Diamond Phillips, Lori Petty, Steven Williams, L.Q. Jones
Genres:
Action, Horror, Thriller
Sitting alone at a roadside bar in Arizona, Fred 'Rabbit' Smith (Williams) drinks nervously. Two people named Jack La Roca (Phillips) and Stephanie (Petty) enter the bar.
10
Carry on Abroad (1972)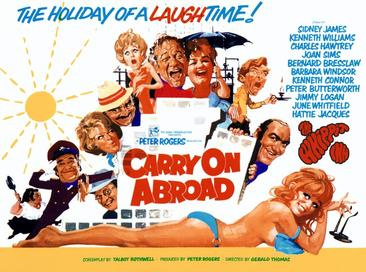 Starring:
Sidney James, Kenneth Williams, Charles Hawtrey, Joan Sims
The film opens with pub landlord and frequent holidaymaker Vic Flange (Sid James) openly flirting with the sassy saucepot widow Sadie Tompkins (Barbara Windsor) as his battleaxe wife, Cora (Joan Sims), looks on with disdain.
11
Night of the Living Dead 3D (2006)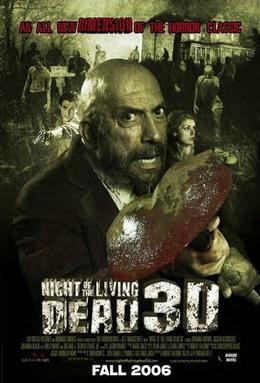 Starring:
Brianna Brown, Joshua DesRoches, Sid Haig, Greg Travis
In this latest interpretation, the characters Barb and her brother Johnny arrive late for their aunt's funeral and find the cemetery overrun with zombies.

Starring:
Robert Davi, Claudia Christian, Michael Lerner, Bruce Campbell
Genres:
Action, Crime, Horror
After being impaled by a pipe and plunging into a river at the end of the previous film, the undead Maniac Cop Matthew Cordell acquires a junked police cruiser and restarts his killing spree through New York City.

Starring:
Michael Ironside, Louis Herthum, Tony Senzamici, Steven Bauer
Genres:
Action, Horror, Sci-Fi
The story of Mutants is told in a non-linear fashion.
14
Rise of the Zombies (2012)

Starring:
Mariel Hemingway, Ethan Suplee, LeVar Burton, Danny Trejo
Genres:
Action, Adventure, Drama
A water-borne virus has led to a widespread outbreak of zombies in San Francisco. A group of survivors, including Dr.