Most Similar Movies to Knuckleball (2018)
Watch these movies if you like Knuckleball (2018).
23 items, 704 votes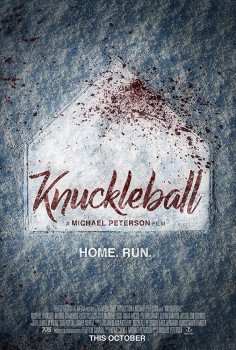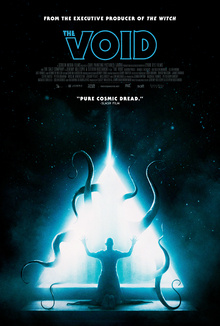 Starring:
Aaron Poole, Kenneth Welsh, Daniel Fathers, Kathleen Munroe
Genres:
Horror, Mystery, Sci-Fi
James flees from a farmhouse and escapes into the woods. A screaming woman tries to follow, but is wounded by a gunshot.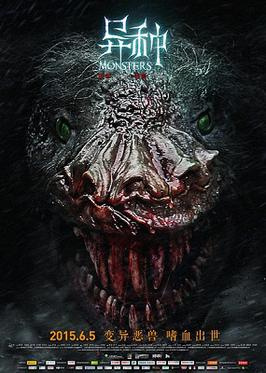 Starring:
Zoe Kazan, Ella Ballentine, Aaron Douglas, Christine Ebadi
Genres:
Drama, Fantasy, Horror
Kathy (Zoe Kazan) is driving her 10-year-old daughter Lizzy (Ella Ballentine) to her father's house as it's his turn for custody.

Starring:
Munro Chambers, Christopher Gray, Emily Tyra, Brett Gelman
Genres:
Comedy, Horror, Thriller
Jonah, an unlucky, down and out twenty-something, is best friends with wealthy but violently unstable Richard.

Starring:
Patricia Clarkson, Scott Speedman, Tim Roth, Aidan Devine
Genres:
Drama, Romance, Thriller
Helen Matthews (Patricia Clarkson), is a widow still grieving the untimely death of her husband, James (Callum Keith Rennie).
5
Night of the Living Dead (1990)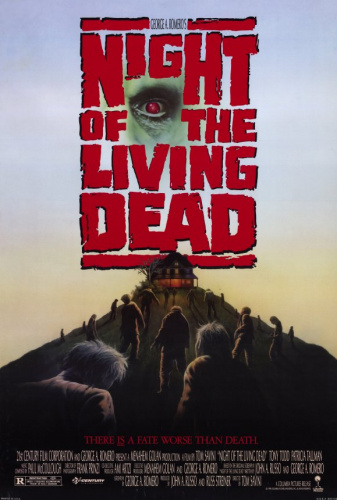 Starring:
Tony Todd, Patricia Tallman, Tom Towles, McKee Anderson
Siblings Barbara and Johnny visit their mother's grave in a remote Pennsylvania cemetery.
6
Black Mountain Side (2014)

Starring:
Shane Twerdun, Michael Dickson, Carl Toftfelt, Marc Anthony Williams
Genres:
Drama, Horror, Mystery
Black Mountain Side is a 2014 Canadian indie Horror thriller directed by Nick Szostakiwkyj and starring Shane Twerdun, Michael Dickson, Carl Toftfelt, Marc Anthony Williams, Andrew Moxham, Timothy Lyle, and Steve Bradley.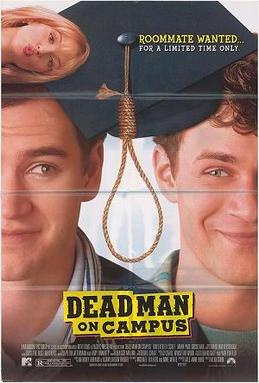 Starring:
Katelyn Tarver, Tamara Duarte, Nicki Aycox, Peter Michael Dillon
A freshman on campus discovers that the only way to be admitted into the sorority of her dreams is to seduce a nerdy introverted guy and film it.

Starring:
Annie Clark, Daniel Kash, Richard Clarkin, Steven Love
Genres:
Horror, Mystery, Thriller
Solo is a 2013 Canadian mystery thriller film directed by Isaac Cravit and is the first film released under Shock Till You Drop's US film distribution branch.
9
An Affair to Die for (2019)

Starring:
Claire Forlani, Amy Dincuff, Nathan Cooper, Titus Welliver
Holly, a successful professor, travels to Aspen for a rendezvous with her 27-year-old former student and current lover Everett Alan.

Starring:
Jeff Bridges, Jennifer Tilly, Jodelle Ferland, Janet McTeer
Genres:
Drama, Fantasy, Horror
Tideland centers on an abandoned child, Jeliza-Rose, and her solitary adventures during one summer in rural Texas while staying at a rundown farmhouse called What Rocks, and focuses on the increasingly dark, imaginative fantasy life the girl creates with the aid of dismembered Barbie doll heads that she often wears on her fingertips.

Starring:
Christina Ricci, Brendan Fletcher, Vicellous Shannon, John Cusack
Genres:
Crime, Mystery, Thriller
Russell Curran (Brendan Fletcher) is a successful businessman living in Portland, Oregon.

It is 1979, four years after the end of US involvement in the Vietnam War.

Starring:
Liv Collins, Adam Seybold, Ry Barrett, Jessica Vano
An amnesic blind man awakes alone in the back of an ambulance and unsuccessfully tries to contact anybody using the radio.

Starring:
Shawn Ashmore, Brianna Barnes, Ashley Bell, Brayden Edwards
Genres:
Action, Drama, Horror
The Day follows a group of five survivors in a post-apocalyptic world as they travel through a bleak environment in an attempt to find food, shelter, and a safe place to stop running from tribes of savage cannibals that roam the country-side.
15
Lloyd the Conqueror (2011)

Lloyd the Conqueror is Lloyd, a lazy college student with big dreams for the future.

Starring:
Michael Ironside, Jack Plotnick, Drew Fonteiro, Rane Jameson
The anthology's framing device features Michael Ironside as the sadistic Dr.

Starring:
Nicola Correia-Damude, Michael Ironside, Yannick Bisson, Monica Parker
Genres:
Drama, Horror, Mystery
Upon the news from her police sergeant paternal uncle Rupert Woodhouse of her father Joe Woodhouse, a former prison guard, being on his deathbed, Samantha Woodhouse, a police detective herself, returns to her small hometown of Hellmington to be by her father's side, despite they having been estranged for years.

Starring:
Tilda Cobham-Hervey, Josh Hutcherson, Suki Waterhouse, Harry Shum Jr.
Melinda begins the graveyard shift as an attendant at a gas station on a cold winter night.

Starring:
Munro Chambers, Laurence Leboeuf, Michael Ironside, Edwin Wright
Genres:
Action, Adventure, Comedy
In an alternate 1997, a post-apocalyptic society lives in a land nicknamed "The Wasteland" that is littered with trash and ruled by a sadistic and tyrannical overlord named Zeus, who uses a device to grind captives into water.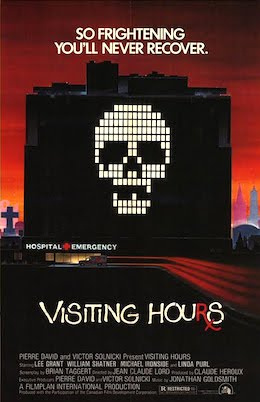 Starring:
Michael Ironside, Lee Grant, Linda Purl, William Shatner
Deborah Ballin, a feminist activist, inspires the wrath of the misogynistic psychopath and serial killer Colt Hawker on a TV talk show.