Movies You Should Watch If You Like Radius (2017)
Watch these movies if you like Radius (2017).
26 items, 838 votes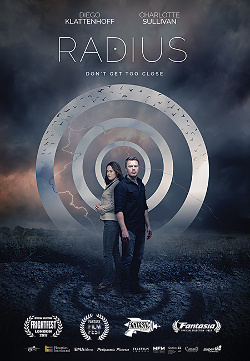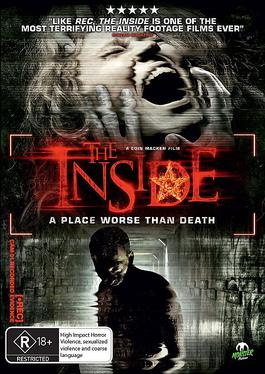 Starring:
Ryan Phillippe, Sarah Polley, Piper Perabo, Robert Sean Leonard
Genres:
Mystery, Sci-Fi, Thriller
Simon Cable wakes up in a hospital bed, confused and disoriented.
2
The Phoenix Incident (2015)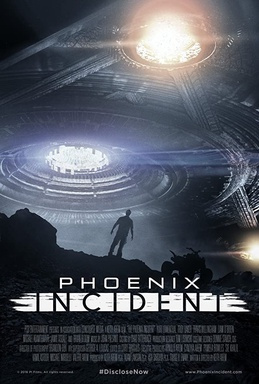 Starring:
Yuri Lowenthal, Travis Willingham, Troy Baker, Liam O'Brien
Genres:
Mystery, Sci-Fi, Thriller
The Phoenix Incident begins with the night vision observation of a scorpion, moving across the screen before cutting to a series of military firefight engagements in Damal, Turkey, Dayr Az Zawr, Syria and Mogadishu, Banadir, Somalia, often with alien cries heard during these engagements.

Starring:
Jason London, Robert Davi, David Keith, Michael Copon
Genres:
Action, Horror, Mystery
Awaken is a 2012 romance film written and directed by Daric Loo and starring Corey Sevier and Jordan Ladd and Ryan Alosio.

Starring:
Abbie Cornish, Dermot Mulroney, Justin Long, Lola Flanery
In 1985, police officers tell Patrick that something has happened to his brother and his family. Jane, a blood-covered teenager, is found by police.

Starring:
Cristobal Tapia Montt, Lorenza Izzo, Luis Gnecco, Ariel Levy
Genres:
Drama, Horror, Mystery
Martin, a drifter, arrives in a small town and asks about a woman named Ana. Peter, a teenager, directs him to a cemetery.

Starring:
Masiela Lusha, Kyle McKeever, Angie Teodora Dick, Adrian Bustamante
Genres:
Drama, Horror, Mystery
A woman is kidnapped and tossed into a sack in the water. She manages to escape from the sack and survive, but has no memory at all of her past life, not even her name.

Starring:
Sarah Michelle Gellar, Sam Shepard, Peter O'Brien, Adam Scott
Genres:
Horror, Mystery, Thriller
Joanna Mills (Sarah Michelle Gellar), a travelling rep for a trucking company, is dedicated to her successful career but something of a loner.
8
The Shadow Effect (2017)

Starring:
Jonathan Rhys Meyers, Cam Gigandet, Michael Biehn, Brit Shaw
Genres:
Action, Mystery, Sci-Fi
A US senator is assassinated and his guards are killed by an assassin. He then blows himself and some other guards up with a grenade.

Starring:
Reina Triendl, Mariko Shinoda, Erina Mano, Yuki Sakurai
Genres:
Action, Drama, Fantasy
A quiet high school girl named Mitsuko survives a gust of wind that slices through her school bus, bisecting everyone else on board.

Starring:
Adrien Brody, Caroline Dhavernas, Ryan Robbins, Adrian G. Griffiths
Genres:
Adventure, Drama, Mystery
A "Man" wakes up, severely injured, in a wrecked car near the bottom of a steep ravine.

Starring:
Ha-Neul Kang, Mu-Yeol Kim, Eun-woo Lee, Seong-kun Mun
Genres:
Mystery, Thriller
Jin-seok, a young man, moves to a new house with his mother, father, and older brother Yoo-seok. Things seem off to Jin-seok in their new home.

Starring:
Sharlto Copley, Thomas Kretschmann, Josie Ho, Joseph Morgan
Genres:
Horror, Mystery, Thriller
A man (Sharlto Copley) wakes up in a large pit full of dead bodies and does not remember how he got there.

Starring:
Jodelle Ferland, Lola Flanery, Eliana Jones, Dominique Provost-Chalkley
In 1986, three teens were brutally murdered after knocking on the door of 59 Oakwood Lane. The killer was never found.

15
The Fear of Darkness (2015)

Starring:
Maeve Dermody, Penelope Mitchell, Aaron Pedersen, Damien Garvey
A brilliant young psychiatrist is forced to confront the dark creature that dwells deep within her own unconscious when she investigates the supernatural disappearance of a university student.

Starring:
Egor Kharlamov, Sanjar Madi, Garik Petrosyan, Irina Temicheva
A group of friends get involved in a deer-vehicle collision in rural Russia. In search of help they come across a cabin, where they find a photo depicting their accident.

Starring:
Barry Abrams, Nitin Adsul, Chris Brown, Josh Adam Davis
Genres:
Horror, Mystery, Thriller
The snoopy reporter Jackie proposes the television producer Gilbert to investigate the small town of Buckeystown, Maryland, where in the last twenty years dozen of disappearances have occurred.

Starring:
Halle Berry, Penélope Cruz, Robert Downey Jr., Charles S. Dutton
Genres:
Horror, Mystery, Thriller
Dr.

Starring:
Antonio Sabato Jr., Emmanuelle Vaugier, Clarence Williams III, Ed O'Ross
Genres:
Action, Horror, Mystery
When psychic private detective Tracy Wellman is retained by presidential candidate Senator William Armitage help to find his missing daughter, Rayanna, she encounters the telepathic cult leader David Mendez, who helps her learn they were both products of Cold War experiments.

Starring:
Sadie Seelert, Haley Murphy, Bridget McGarry, Blue Lindeberg
Genres:
Crime, Drama, Horror
Harry Cox is having sex in his car with his mistress, Lisa. After Lisa exits the car, his wife Alex calls him and chastises him on the phone.