Movies Similar to How Awful About Allan (1970)
Movies to watch if you like How Awful About Allan (1970).
30 items, 1028 votes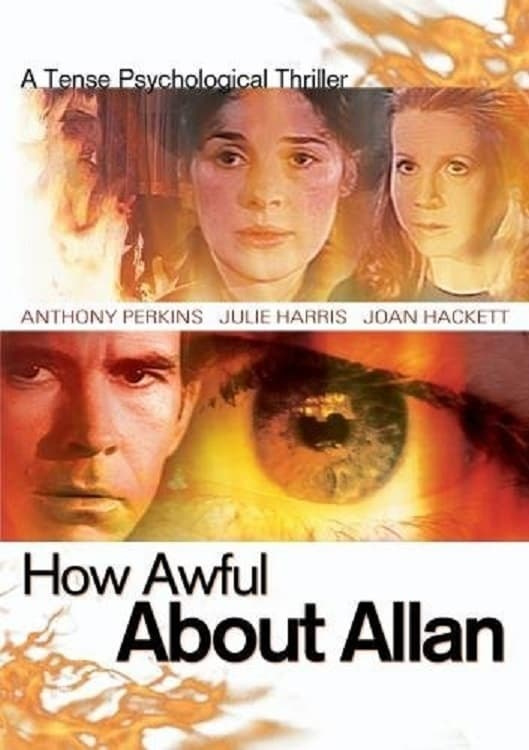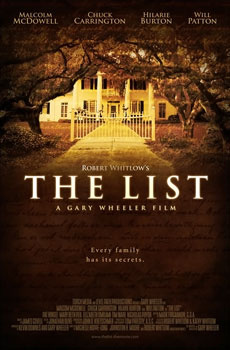 Starring:
Malcolm McDowell, Chuck Carrington, Hilarie Burton, Pat Hingle
After the American Civil War, a group of Southern plantation owners form a secret society. Through the present, their male heirs are inducted into the society.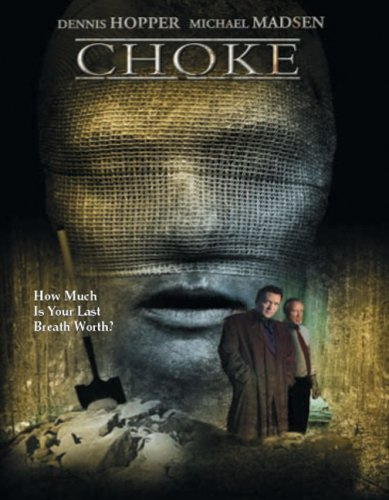 Starring:
Chelsy Reynolds, Bradley Armstrong Donohue, Tamara Cholakian, Robert Baugh
Victor Mancini is a sex addict who works as a reenactor of life in Colonial America. He works with his best friend, Denny, who is also a reformed sex addict.

Starring:
Jaime King, Lydia Leonard, Jason Durr, Annabelle Wallis
True True Lie is 2009 thriller film directed by Eric Styles.

Starring:
Jennifer Jason Leigh, Martin Henderson, Alia Shawkat, Marianne Jean-Baptiste
Having previously broken up with her boyfriend John, photographer Lee returns to John's house to retrieve her cameras.

Starring:
Matt Schulze, Lochlyn Munro, David Carradine, Daniel Baldwin
The LA police are baffled: someone is killing people who have been found innocent of violent crimes.

Starring:
Yvan Attal, Clovis Cornillac, Pierre Richard, Simon Abkarian
A father on the verge of divorce sees his life fall apart after a former classmate brings murder, kidnapping and blackmail into his life.

Starring:
Judd Nelson, Jennifer Carpenter, Stacey Dash, Michael Bowen
Apartment dwellers meet violent ends soon after a new landlord takes over their building.
8
Suspended Animation (2001)

Starring:
Alex McArthur, Rebecca Harrell Tickell, Laura Esterman, Sage Allen
Suspended Animation is a 2003 film directed by John D. Hancock and starring Alex McArthur.
9
The Man Who Haunted Himself (1970)

Starring:
Roger Moore, Hildegard Neil, Alastair Mackenzie, Hugh Mackenzie
While driving home from his London office in his Rover P5B, Harold Pelham, a director of Freeman, Pelham & Dawson, a marine technology company and very conservative creature of habit, seems to undergo a sudden personality change and starts to drive both fast and recklessly on his way home, imagining himself in a sports car, and ending in a serious high-speed crash.
10
Imaginary Friend (2012)

Starring:
Lacey Chabert, Ethan Embry, Amanda Schull, Paul Sorvino
Emma (Lacey Chabert) is a beautiful and a talented artist. Her husband, Brad (Ethan Embry), is a renowned psychiatrist. They have the perfect loving marriage.
11
Psycho IV: the Beginning (1990)

Starring:
Anthony Perkins, CCH Pounder, Henry Thomas, Olivia Hussey
Genres:
Horror, Mystery, Thriller
A once-again rehabilitated Norman Bates is now married to a psychiatrist named Connie and is expecting a child.

Starring:
Donald Turner, Jill Small, Hosea L. Simmons, Sky Soleil
Slip or SLIP may refer to:.

Starring:
Michael Beach, Ronny Cox, Sinbad, Jane Carr
Psychiatrist Dr. Ty Adams comes to the Sedah State Mental Hospital to film a documentary.

Starring:
Malcolm McDowell, Geoffrey Lewis, Priscilla Pointer, Pamela Gidley
Dr. Derrick Russell (Malcolm McDowell) rapes one of the patients in his care.

Starring:
Darlanne Fluegel, James Russo, Billy Drago, Richard Belzer
Freeway is a 1988 American neo-noir thriller film directed by Francis Delia from a screenplay by Darrell Fetty and Delia, based on the 1978 novel of the same name by then-NBC head-of-programming Deanne Barkley.

Starring:
Jean-Hugues Anglade, Keith David, Kent Allen, Connie Nielsen
A traveling cellist gets involved with two disturbed sisters on their way to Seattle to tell their mom that their dad has just passed away.

Starring:
Lou Diamond Phillips, Mädchen Amick, Vince Corazza, Robert Haley
Death by noose. A nasty way to die if you're not dropped from a length, but instead just had the support kicked from beneath you.
18
Don't Be Afraid of the Dark (1973)

Starring:
Kim Darby, Jim Hutton, Barbara Anderson, William Demarest
Sally Farnum and her husband Alex inherit an old mansion from Sally's recently deceased grandmother.
19
Satan's School for Girls (1973)

Starring:
Pamela Franklin, Kate Jackson, Lloyd Bochner, Jamie Smith-Jackson
Genres:
Crime, Horror, Mystery
A mysterious person seems to be chasing student Martha Sayers (Terry Lumley), who drives to her sister's lakeside house in Los Angeles.

Starring:
Jeff Bridges, John Huston, Anthony Perkins, Eli Wallach
Genres:
Comedy, Drama, Mystery
On February 22, 1960, President of the United States Timothy Kegan is shot and killed by a sniper during a visit to Philadelphia, Pennsylvania.