Movies Similar to Blood From the Mummy's Tomb (1971)
Movies similar to Blood From the Mummy's Tomb (1971).
17 items, 471 votes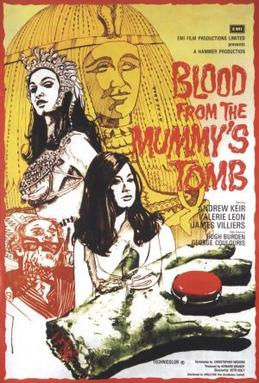 1
The Lair of the White Worm (1988)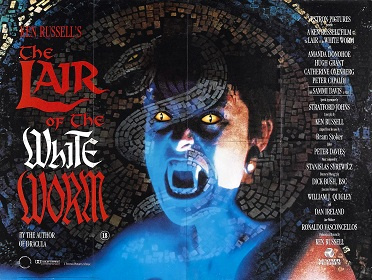 Starring:
Amanda Donohoe, Hugh Grant, Catherine Oxenberg, Peter Capaldi
Angus Flint (Peter Capaldi) is a Scottish archaeology student excavating the site of a convent at the Derbyshire bed and breakfast run by the Trent sisters, Mary (Sammi Davis) and Eve (Catherine Oxenberg).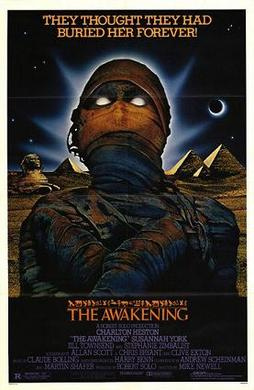 Starring:
Charlton Heston, Susannah York, Jill Townsend, Stephanie Zimbalist
The film opens on an Egyptian archaeological dig in 1961.
3
Tale of the Mummy (1998)

Starring:
Jason Scott Lee, Louise Lombard, Sean Pertwee, Lysette Anthony
Genres:
Adventure, Fantasy, Horror
In 1948 Egypt, an archeological dig led by Richard Turkel (Christopher Lee) reaches a tomb, identified as belonging to Talos, which is apparently cursed.
4
The House That Dripped Blood (1971)

Starring:
John Bryans, John Bennett, John Malcolm, Denholm Elliott
Framework part 1 Shortly after renting an old country house, film star Paul Henderson mysteriously disappears and Inspector Holloway (John Bennett) from Scotland Yard is called to investigate.

Starring:
Ashley Hinshaw, James Buckley, Denis O'Hare, Christa Nicola
Genres:
Horror, Mystery, Thriller
In Egypt, a three-sided pyramid is discovered buried 600 feet (180 m) below the desert surface by an archaeological team led by Dr. Miles Holden.
6
Brotherhood of Blood (2007)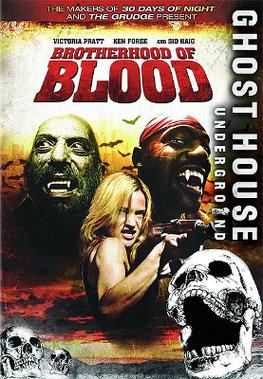 Starring:
Victoria Pratt, Jason Connery, Ken Foree, Sid Haig
Claustrophobic thriller about a team of vampire hunters who infiltrate a nest of undead to rescue one of their own. Carrie Rieger tugs at her bonds.
7
Bram Stoker's Dracula (1992)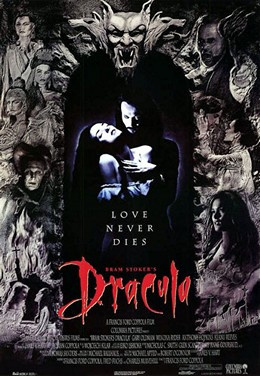 Starring:
Gary Oldman, Winona Ryder, Anthony Hopkins, Keanu Reeves
In 1462, Vlad Dracula returns from a victory against the Turks to find his wife Elisabeta committed suicide after his enemies reported his death.
8
To the Devil a Daughter (1976)

Starring:
Richard Widmark, Christopher Lee, Honor Blackman, Denholm Elliott
American expatriate occult writer John Verney (Widmark) is asked by Henry Beddows (Elliot) to pick up his daughter Catherine (Kinski) from London Heathrow airport.

Starring:
Vera Farmiga, Patrick Wilson, Madison Wolfe, Frances O'Connor
Genres:
Horror, Mystery, Thriller
The Conjuring 2 (known in the UK and Ireland as The Conjuring 2: The Enfield Case ) is a 2016 American supernatural horror film, directed by James Wan.

The Tomb is a 1986 film directed by Fred Olen Ray and starring John Carradine and Cameron Mitchell.
11
And Now the Screaming Starts! (1973)

Starring:
Peter Cushing, Herbert Lom, Patrick Magee, Stephanie Beacham
The film begins in 1795.
12
Carry on Abroad (1972)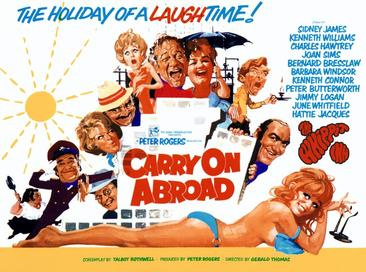 Starring:
Sidney James, Kenneth Williams, Charles Hawtrey, Joan Sims
The film opens with pub landlord and frequent holidaymaker Vic Flange (Sid James) openly flirting with the sassy saucepot widow Sadie Tompkins (Barbara Windsor) as his battleaxe wife, Cora (Joan Sims), looks on with disdain.
13
Dracula A.D. 1972 (1972)

Starring:
Christopher Lee, Peter Cushing, Stephanie Beacham, Christopher Neame
Dracula A. D. 1972 is a 1972 horror film, directed by Alan Gibson and produced by Hammer Film Productions.
14
Prince of Darkness (1987)

Starring:
Donald Pleasence, Lisa Blount, Jameson Parker, Victor Wong
A priest invites quantum physicist Professor Howard Birack and his students to join him in the basement of a Los Angeles monastery belonging to "The Brotherhood of Sleep", an old order who communicate through dreams.
15
The Mummy Returns (2001)

Starring:
Brendan Fraser, Rachel Weisz, John Hannah, Arnold Vosloo
Genres:
Action, Adventure, Fantasy
In 3067 BC, the Scorpion King leads his army to conquer the world.
16
The Curse of King Tut's Tomb (2006)

Starring:
Casper Van Dien, Jonathan Hyde, Leonor Varela, Steven Waddington
Genres:
Adventure, Fantasy, Horror
In ancient Egypt, Tutankhamun, the boy pharaoh who is said to have died young, was actually sent by the sun god Ra to protect the people from the demon Set, who escaped from the Underworld and caused chaos in Egypt.
17
The Vampire Lovers (1970)

Starring:
Ingrid Pitt, Pippa Steel, Madeline Smith, Peter Cushing
In the late 18th century Styria, a beautiful blonde (Kirsten Lindholm) in a diaphanous gown materializes from a misty graveyard.