Movies You Should Watch If You Like High Ground (2020)
Watch movies if you like High Ground (2020).
36 items, 1484 votes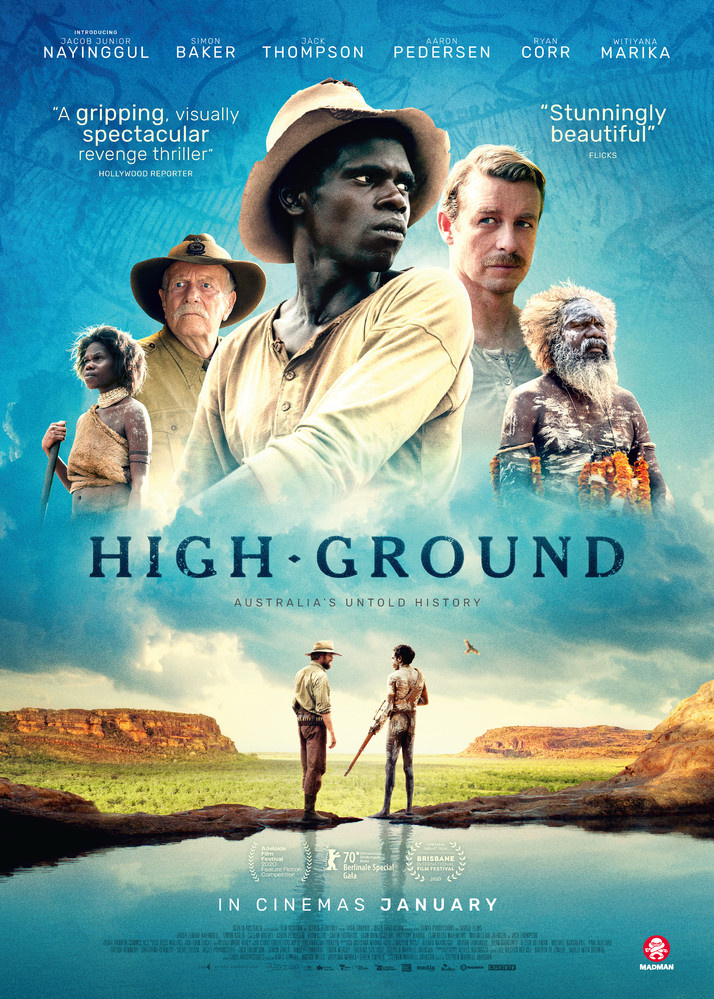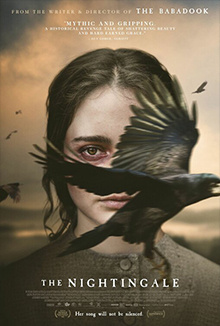 Starring:
Aisling Franciosi, Michael Sheasby, Addison Christie, Maya Christie
Genres:
Adventure, Drama, Thriller
In 1825, on the eve of the "Black War", Irish convict Clare Carroll works as a servant for a Colonial force detachment commanded by Lieutenant Hawkins.

After being initiated together and growing up together, troubled natural born leader Botj (Sean Mununggurr), conservative and traditionalist Lorrpu (John Sebastian) and football loving ladies' man Milika (Nathan Daniels) are transitioning from childhood to adulthood.
3
Emperor of the North (1973)

Starring:
Lee Marvin, Ernest Borgnine, Keith Carradine, Charles Tyner
Genres:
Action, Adventure, Drama
Shack (Ernest Borgnine) is a merciless, inhumane, and sadistic conductor on the Oregon, Pacific and Eastern Railroad, during the Great Depression.

Starring:
William Holden, Ricky Schroder, Jack Thompson, Olivia Hamnett
Patrick Foley goes to the outback while dying of cancer. He declines medicine and is at peace with his decision to die alone in the forest.

Starring:
Jacir Eid Al-Hwietat, Hussein Salameh Al-Sweilhiyeen, Hassan Mutlag Al-Maraiyeh, Jack Fox
Genres:
Adventure, Drama, Thriller
It is 1916.

Starring:
Kris Kristofferson, Charlie McDermott, Gary Farmer, William Sanderson
Genres:
Action, Adventure, Drama
Quebec Bill Bonhomme is a hardy schemer and dreamer, who, desperate to raise money to preserve his endangered herd through the rapidly approaching winter, resorts to whiskey-smuggling, a traditional family occupation.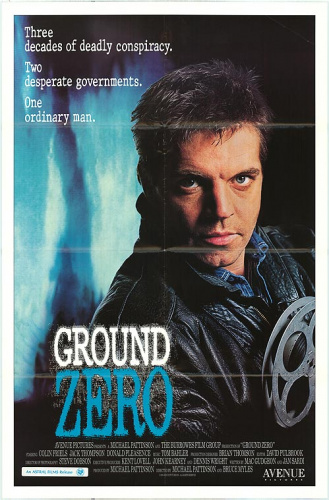 Starring:
Colin Friels, Jack Thompson, Donald Pleasence, Natalie Bate
Genres:
Action, Drama, Mystery
Ground Zero is a 1987 Australian drama-thriller about a cinematographer who, prompted by curiosity about some old film footage taken by his father, embarks on a quest to find out the truth about British nuclear tests at Maralinga.
8
Rabbit-proof Fence (2002)

Starring:
Everlyn Sampi, Tianna Sansbury, Kenneth Branagh, Laura Monaghan
Genres:
Adventure, Biography, Drama
In 1931, two sisters – 14-year-old Molly and 8-year-old Daisy – and their 10-year-old cousin Gracie live in the Western Australian town of Jigalong.
9
Quigley Down Under (1990)

Starring:
Tom Selleck, Laura San Giacomo, Alan Rickman, Chris Haywood
Genres:
Action, Adventure, Drama
Matthew Quigley is an American cowboy with a specially modified rifle with which he can shoot accurately at extraordinary distances.

Starring:
Jean-Claude Van Damme, Lance Henriksen, Yancy Butler, Chuck Pfarrer
Genres:
Action, Adventure, Drama
Hard Target is a 1993 American action film directed by Hong Kong film director John Woo in his U. S. debut.
11
In a Savage Land (1999)

Starring:
Rufus Sewell, Martin Donovan, Maya Stange, Max Cullen
In a Savage Land is a 1999 Australian film set in New Guinea just prior to and during World War Two. It won the 2000 ARIA Music Award for Best Original Soundtrack.

Starring:
Scott Eastwood, Nick Chinlund, Andy Garcia, Jorge A. Jimenez
Genres:
Action, Adventure, Drama
Mitch Davis, unhappy with his life and seeing no prospects for work, leaves with a friend for a trip to Mexico.
13
Marked for Death (1990)

Starring:
Steven Seagal, Joanna Pacula, Basil Wallace, Keith David
Genres:
Action, Adventure, Crime
Chicago DEA agent John Hatcher returns from Colombia, where drug dealers killed his partner Chico, and John killed the dealers.

Starring:
Sofia Buenaventura, Julián Giraldo, Karen Quintero, Laura Castrillón
Genres:
Adventure, Drama, Thriller
On a remote Colombian mountaintop, the Monos, a group of teenage commandos identified only by their noms de guerre, perform military training exercises while watching over a prisoner of war referred to only as "Doctora".

Starring:
Levi Miller, Kevin Long, Toni Collette, Aaron L. McGrath
Genres:
Drama, Mystery, Thriller
Protagonist Charlie Bucktin is a 14-year-old boy living in the fictitious rural town of Corrigan in Western Australia.
16
The Evil That Men Do (1984)

Starring:
Charles Bronson, Theresa Saldana, Joseph Maher, José Ferrer
Genres:
Action, Drama, Thriller
In Suriname, where Clement Moloch, referred to as "The Doctor" is shown torturing a journalist called Jorge in front of government officials with electricity.

Starring:
Guy Pearce, Miranda Otto, Ruth Bradley, Sam Neill
The film begins when 15-year-old Rachel Barber misses her train home one night to meet with her father, Mike.

Starring:
Jenny Agutter, David Gulpilil, Luc Roeg, John Meillon
A white teenaged schoolgirl, her younger brother, and their father drive from their home in Sydney into the Australian outback, ostensibly for a picnic.
19
Brotherhood of Blood (2007)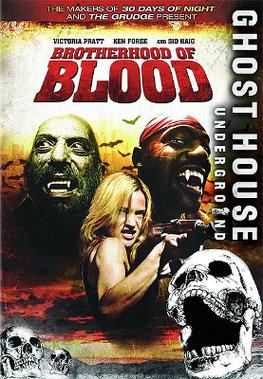 Starring:
Victoria Pratt, Jason Connery, Ken Foree, Sid Haig
Claustrophobic thriller about a team of vampire hunters who infiltrate a nest of undead to rescue one of their own. Carrie Rieger tugs at her bonds.

Starring:
Gael García Bernal, Jeffrey Dean Morgan, Alondra Hidalgo, Diego Cataño
Genres:
Action, Adventure, Drama
A group of Mexican migrant workers seek a better life by crossing the US border illegally; when the truck carrying them breaks down in the middle of nowhere, the driver points the migrants and his partner Mechas in the direction of the United States and wishes them luck.