Movies to Watch If You Like Walkabout (1971)
Watch these movies if you like Walkabout (1971).
25 items, 756 votes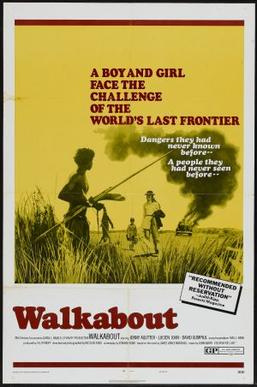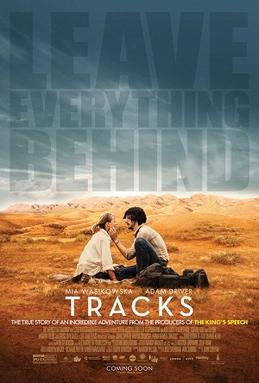 Starring:
Mia Wasikowska, Adam Driver, Lily Pearl, Philip Dodd
Genres:
Adventure, Biography, Drama
Tracks is a 2013 Australian drama film directed by John Curran and starring Mia Wasikowska and Adam Driver.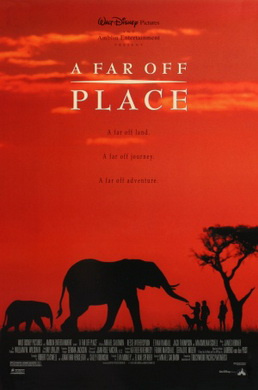 Starring:
Reese Witherspoon, Ethan Embry, Jack Thompson, Sarel Bok
Genres:
Adventure, Drama, Family
Against his wishes, spoiled New York teenager Harry Winslow (Ethan Randall) accompanies his father (Daniel Gerroll) to the Kalahari desert in Africa to spend time with family acquaintances Paul (Robert John Burke) and Elizabeth Parker (Patricia Kalember).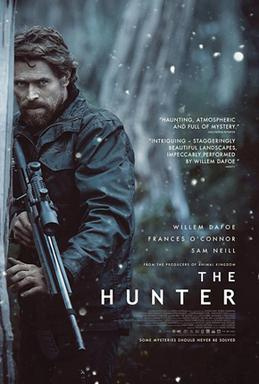 Starring:
Willem Dafoe, Sam Neill, Morgan Davies, Jacek Koman
Genres:
Adventure, Drama, Thriller
Mercenary Martin David is hired by military biotech company, Red Leaf, to go to Tasmania and gather samples of a supposedly extinct marsupial, the thylacine (Tasmanian tiger), with further instructions to kill all remaining tigers to ensure no competing organization will get their DNA.
4
Picnic at Hanging Rock (1975)

Starring:
Rachel Roberts, Anne-Louise Lambert, Vivean Gray, Helen Morse
At Appleyard College, a girls' private school near the town of Woodend, Victoria, the students are dressing on the morning of Valentine's Day, 1900.

Starring:
Crusoe Kurddal, Jamie Gulpilil, Richard Birrinbirrin, Peter Minygululu
Genres:
Adventure, Comedy, Drama
Ten Canoes is a 2006 Australian drama film directed by Rolf de Heer and Peter Djigirr and starring Crusoe Kurddal.
6
Passion in the Desert (1997)

Starring:
Ben Daniels, Michel Piccoli, Paul Meston, Kenneth Collard
In 1798, Napoleon I has launched an invasion of Egypt.
7
Rabbit-proof Fence (2002)

Starring:
Everlyn Sampi, Tianna Sansbury, Kenneth Branagh, Laura Monaghan
Genres:
Adventure, Biography, Drama
In 1931, two sisters – 14-year-old Molly and 8-year-old Daisy – and their 10-year-old cousin Gracie live in the Western Australian town of Jigalong.
8
Jeremiah Johnson (1972)

Starring:
Robert Redford, Will Geer, Delle Bolton, Josh Albee
Genres:
Adventure, Drama, Western
Mexican War veteran Jeremiah Johnson takes up the life of a mountain man, supporting himself in the Rocky Mountains as a trapper.

Starring:
Casey Affleck, Matt Damon
Genres:
Adventure, Drama, Mystery
Gerry is a 2002 American drama film written and directed by Gus Van Sant and starring and co-written by Matt Damon and Casey Affleck.

Starring:
Everett McGill, Ron Perlman, Nicholas Kadi, Rae Dawn Chong
Genres:
Adventure, Drama, History
The Ulam are a tribe of cavemen who possess fire in the form of a carefully guarded small flame which they use to start larger fires.
11
White Water Summer (1987)

Starring:
Kevin Bacon, Sean Astin, Jonathan Ward, K.C. Martel
Alan Block is a teenage city slicker with his whole summer planned out. That is, until his parents invite Vic over, a charming wilderness survival guide.
12
Where the Green Ants Dream (1984)

Starring:
Bruce Spence, Wandjuk Marika, Roy Marika, Ray Barrett
Where the Green Ants Dream (German: Wo die grünen Ameisen träumen) is a 1984 film directed by Werner Herzog.
13
Charlie's Country (2013)

Starring:
David Gulpilil, Peter Djigirr, Luke Ford, Lizzie Durrurrnga
Charlie, an Aboriginal man who lives in Arnhem Land paints tree barks and fishes barramundi fish, all the while feeling out of place in an Australia which is no longer his.

Starring:
Jacir Eid Al-Hwietat, Hussein Salameh Al-Sweilhiyeen, Hassan Mutlag Al-Maraiyeh, Jack Fox
Genres:
Adventure, Drama, Thriller
It is 1916.

Starring:
Jeff Bridges, Caroline Goodall, John Savage, Scott Wolf
The film is based on the fate of the brigantine Albatross, which sank 2 May 1961, allegedly because of a white squall.

Starring:
Viggo Mortensen, Charlize Theron, Kodi Smit-McPhee, Robert Duvall
A man and his young son struggle to survive after an unspecified occurrence causes what resembles an extinction event.
17
Mountains of the Moon (1990)

Starring:
Patrick Bergin, Iain Glen, Richard E. Grant, Fiona Shaw
Genres:
Adventure, Drama, History
Mountains of the Moon is a 1990 biographical film depicting the 1857–1858 journey of Richard Francis Burton and John Hanning Speke in their expedition to Central Africa which culminated in Speke's discovery of the source of the Nile River and led to a bitter rivalry between the two men.
18
Carry on Abroad (1972)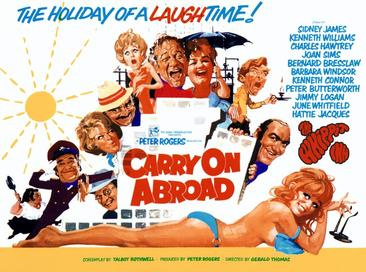 Starring:
Sidney James, Kenneth Williams, Charles Hawtrey, Joan Sims
The film opens with pub landlord and frequent holidaymaker Vic Flange (Sid James) openly flirting with the sassy saucepot widow Sadie Tompkins (Barbara Windsor) as his battleaxe wife, Cora (Joan Sims), looks on with disdain.

Starring:
Shaofeng Feng, Shawn Dou, Ankhnyam Ragchaa, Zhusheng Yin
Wolf Totem (Chinese: 狼图腾, French: Le dernier loup, "The Last Wolf") is a 2015 drama film based on the 2004 Chinese semi-autobiographical novel of the same name by Jiang Rong.
20
White Hunter Black Heart (1990)

Starring:
Clint Eastwood, Jeff Fahey, Charlotte Cornwell, Norman Lumsden
In the early 1950s, world-renowned film-maker John Wilson travels to Africa for his next film, bringing with him a young writer chum named Pete Verrill.