More Movies Like Deliverance (1972)
Movies to watch if you like Deliverance (1972).
35 items, 1249 votes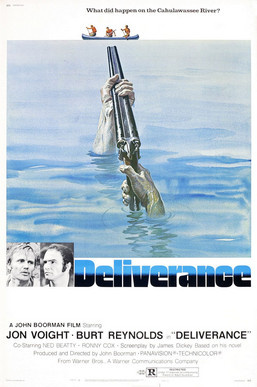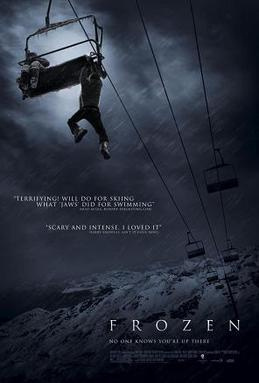 Starring:
Shawn Ashmore, Emma Bell, Kevin Zegers, Ed Ackerman
Genres:
Adventure, Drama, Thriller
Childhood friends Dan Walker and Joe Lynch, along with Dan's girlfriend Parker O'Neil, spend a Sunday afternoon at a New England ski resort on Mount Holliston.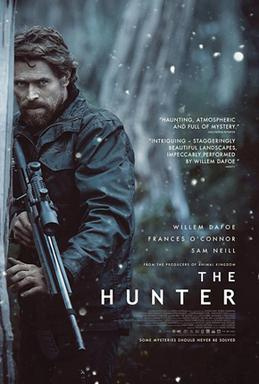 Starring:
Willem Dafoe, Sam Neill, Morgan Davies, Jacek Koman
Genres:
Adventure, Drama, Thriller
Mercenary Martin David is hired by military biotech company, Red Leaf, to go to Tasmania and gather samples of a supposedly extinct marsupial, the thylacine (Tasmanian tiger), with further instructions to kill all remaining tigers to ensure no competing organization will get their DNA.

Starring:
Liam Neeson, Dermot Mulroney, Frank Grillo, Dallas Roberts
Genres:
Action, Adventure, Drama
John Ottway (Liam Neeson) is a marksman for an oil company in Alaska, killing grey wolves that threaten the drillers.
4
Southern Comfort (1981)

Starring:
Keith Carradine, Powers Boothe, Fred Ward, Franklyn Seales
In 1973 a squad of nine Louisiana Army National Guard soldiers convene in a local bayou for weekend maneuvers.

Starring:
Daniel Radcliffe, Thomas Kretschmann, Joel Jackson, Yasmin Kassim
Genres:
Action, Adventure, Biography
In early 1980s, an Israeli adventurer named Yossi Ghinsberg travels to Bolivia planning to journey into the heart of the Amazon rainforest.
6
White Water Summer (1987)

Starring:
Kevin Bacon, Sean Astin, Jonathan Ward, K.C. Martel
Alan Block is a teenage city slicker with his whole summer planned out. That is, until his parents invite Vic over, a charming wilderness survival guide.
7
The Mosquito Coast (1986)

Starring:
Harrison Ford, Helen Mirren, River Phoenix, Jadrien Steele
Genres:
Adventure, Drama, Thriller
Allie Fox is a brilliant but stubborn inventor who has grown fed up with the American Dream and consumerism.

Starring:
Isabel Christine Andreasen, Ingrid Bolsø Berdal, Milla Olin, Tobias Santelmann
Genres:
Adventure, Drama, Thriller
In fourteenth century Norway, 19-year-old Signe, her younger brother, and her parents travel through lands made dangerous by the lawlessness following the Black Death.

Starring:
Leonardo DiCaprio, Tom Hardy, Will Poulter, Domhnall Gleeson
Genres:
Action, Adventure, Drama
The Revenant is a 2015 American epic Revisionist Western film directed by Alejandro González Iñárritu. The screenplay by Mark L.
10
Shadow of the Wolf (1992)

Starring:
Lou Diamond Phillips, Toshirô Mifune, Jennifer Tilly, Bernard-Pierre Donnadieu
Genres:
Adventure, Drama, Thriller
Shadow of the Wolf (also known as Agaguk) is a 1992 Canadian-French adventure film directed by Jacques Dorfmann and Pierre Magny and starring Lou Diamond Phillips, Toshiro Mifune, Jennifer Tilly, and Donald Sutherland.

Starring:
Jeff Roop, Missy Peregrym, Nicholas Campbell, Eric Balfour
Genres:
Drama, Horror, Thriller
Alex (Jeff Roop) prepares to take his girlfriend Jen (Missy Peregrym) camping for the weekend.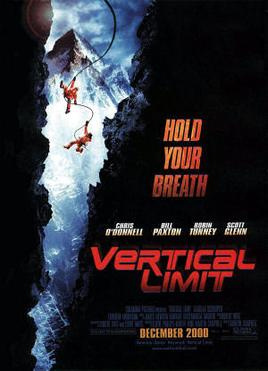 Starring:
Scott Glenn, Chris O'Donnell, Bill Paxton, Robin Tunney
Genres:
Action, Adventure, Drama
While climbing in Monument Valley, siblings Peter (O'Donnell) and Annie Garrett (Tunney) lose their father, Royce (Stuart Wilson): After two falling climbers leave the family dangling, Royce forces Peter to cut him loose to save Peter and his sister.

Starring:
David Strathairn, Mary Elizabeth Mastrantonio, Vanessa Martinez, Michael Laskin
Genres:
Adventure, Drama, Thriller
Port Henry, Alaska, is a town undergoing stress as the local economy switches from an industrial one based around the canning and paper industries towards a tourism-based model.
14
A Cry in the Wild (1990)

Starring:
Jared Rushton, Ned Beatty, Pamela Sue Martin, Stephen Meadows
Genres:
Action, Adventure, Thriller
The movie opens up with Brian Robeson and his mother getting a package. She later gives it to Brian revealing it to be a hatchet at the airport.
15
White Hunter Black Heart (1990)

Starring:
Clint Eastwood, Jeff Fahey, Charlotte Cornwell, Norman Lumsden
In the early 1950s, world-renowned film-maker John Wilson travels to Africa for his next film, bringing with him a young writer chum named Pete Verrill.

Starring:
Leonardo DiCaprio, Daniel York, Patcharawan Patarakijjanon, Virginie Ledoyen
Genres:
Adventure, Drama, Romance
Richard, a young American seeking adventure in Bangkok, stays in a drab travelers' hotel in Khao San Road where he meets a young French couple, Françoise and Étienne, and he immediately becomes attracted to Françoise.
17
The Snow Walker (2003)

Starring:
Barry Pepper, Annabella Piugattuk, James Cromwell, Kiersten Warren
In the summer of 1953, Canadian bush pilot Charlie Halliday, a brash, former Second World War bomber pilot based in Yellowknife, is flying a routine job in the Queen Maud Gulf on the Arctic Ocean when he encounters a small band of Inuit people who plead for his help.

Starring:
Jean-Claude Van Damme, Lance Henriksen, Yancy Butler, Chuck Pfarrer
Genres:
Action, Adventure, Drama
Hard Target is a 1993 American action film directed by Hong Kong film director John Woo in his U. S. debut.

Starring:
Sidney Poitier, Tom Berenger, Kirstie Alley, Clancy Brown
Genres:
Action, Adventure, Crime
A man is discovered breaking into his own San Francisco jewelry shop in the dead of night.

Starring:
Christopher Reeve, Rosanna Arquette, Jack Warden, Sam Wanamaker
Edgar Anscombe (Christopher Reeve) is an instructor at a US Army Air Corps flying school in 1918.