Movies You Should Watch If You Like the Horsemen (1971)
Movies like The Horsemen (1971).
21 items, 629 votes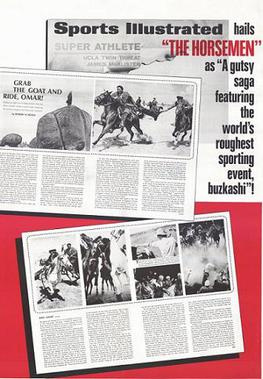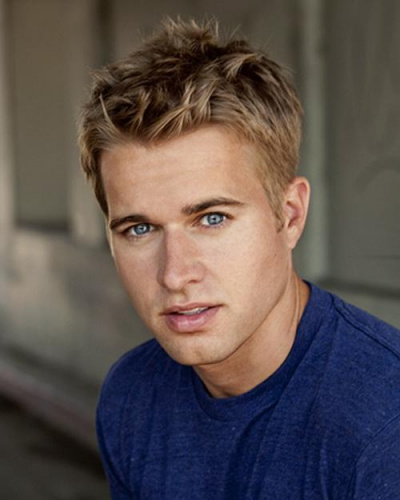 Starring:
Randy Wayne, John Schneider, Rosanna Arquette, Sean Michael Afable
Caleb (Randy Wayne) is a young skater whose ill mother (Rosanna Arquette) and absent father (John Schneider) leave him reaching for the only hope he has -- becoming a sponsored skater.
2
Strength and Honour (2007)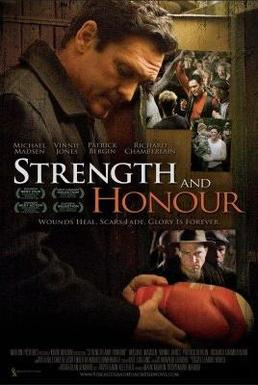 Starring:
Michael Madsen, Vinnie Jones, Patrick Bergin, Richard Chamberlain
Strength and Honour tells the story of an Irish-American boxer, Sean Kelleher (Michael Madsen), who accidentally kills his friend in the ring and promises his wife that he will never box again.

Starring:
Chad Ortis, Rebecca Neuenswander, Will Fowler, Matt Schroll
Genres:
Action, Adventure, Crime
Michael Dublin (Chad Ortis) is a shyster specialised in illegal betting.

Starring:
Kris Kristofferson, Charlie McDermott, Gary Farmer, William Sanderson
Genres:
Action, Adventure, Drama
Quebec Bill Bonhomme is a hardy schemer and dreamer, who, desperate to raise money to preserve his endangered herd through the rapidly approaching winter, resorts to whiskey-smuggling, a traditional family occupation.

Starring:
Katie Leclerc, Sherry Stringfield, Adrian Paul, Steve Boles
Based on the novel by New York Times best-selling author Beverly Lewis, "The Confession" is the continuing story of Katie Lapp, a young Amish woman who goes on a journey in search of her identity - only to find herself embroiled in a mystery that must be solved before she can be reunited with the "Englisher" mother who gave her up to adoption 20 years earlier.
6
The Derby Stallion (2005)

Starring:
Charles Black, Sarah Blackman, Preston Wigasi Brant, K.C. Clyde
Patrick McCardle (Zac Efron) is a fifteen-year-old who is forced to play baseball by his former baseball player dad (William R. Moses).

Starring:
Michael Caine, Omar Sharif, Florinda Bolkan, Nigel Davenport
Genres:
Adventure, Drama, War
"The Captain" (Michael Caine) leads a band of mercenaries who fight for the highest bidder regardless of religion.

Starring:
Ulrich Tukur, Samuel Schneider, Hafsia Herzi, Marie-Lou Sellem
Exit Marrakech is a 2013 German drama film written and directed by Caroline Link.

Starring:
Armand Assante, Patrick Malahide, Michael Kitchen, Brian Blessed
Genres:
Action, Adventure, Drama
When Scottish young gentleman David Balfour's father dies, he leaves school to collect his inheritance from uncle Ebenezer, who in turn sells the boy as a future slave to a pirate ship.
10
Sometimes a Great Notion (1971)

Starring:
Paul Newman, Henry Fonda, Lee Remick, Michael Sarrazin
Genres:
Action, Adventure, Drama
The economic stability of fictional Wakonda, Oregon, is threatened when the local logging union calls a strike against a large lumber conglomerate.

Starring:
Nicki Aycox, Uriah Shelton, Dash Mihok, Thad Mickler
Henry Matthews is an exceptionally talented young R&B singer whose happy family life is disrupted when his father, a marine, is re-deployed to Afghanistan.

Starring:
Karen McDougal, Lisa Dergan, Olga Sutulova, Yuliya Chicherina
Genres:
Action, Adventure, Drama
The Arena is a direct-to-video film from producer Roger Corman on the subject of female gladiators. It is a remake of the 1974 The Arena with Pam Grier.

Starring:
Ben Tibber, Jim Caviezel, Joan Plowright, Hristo Shopov
Seven years after World War II, a 12-year-old boy named David (Ben Tibber) escapes a Gulag in Bulgaria where he has spent his entire life where his mother has been taken away from him.
14
The Blue Butterfly (2004)

Starring:
Marc Donato, William Hurt, Pascale Bussières, Raoul Max Trujillo
Pete Carlton is a young Montreal boy with terminal cancer. He has a love for butterflies, and often watches entomologist Alan Osborne's television show.

Starring:
Viggo Mortensen, Omar Sharif, Zuleikha Robinson, Louise Lombard
Genres:
Action, Adventure, Biography
In 1890, Frank T.

Starring:
Yasuaki Kurata, Simon Yam, Meg Lam, Anzu Lawson
Genres:
Action, Adventure, Drama
Masahiro Kai has made it to the finals of the Free Fighting Championship. In flashback, he remembers training Ryu Tenmei for the event.
17
Cowgirls 'n Angels (2012)

Starring:
Bailee Madison, Dusta Kimzey, Richard Levi, Drew Waters
Genres:
Adventure, Drama, Family
12-year-old Ida Clayton (Bailee Madison) lives with her single mother, Elaine (Alicia Witt), but Ida's summer days are boring and full of nothing to do, so she begins sneaking off to rodeos in order to keep herself entertained.
18
Secret of the Cave (2006)

Starring:
Kevin Novotny, Patrick Bergin, Joseph Kelly, Sean Murphy
The film follows a young American boy named Roy Wallace (Kevin Novotny) who spends his summer in a tiny fishing village on the coast of western Ireland.
19
Carry on Abroad (1972)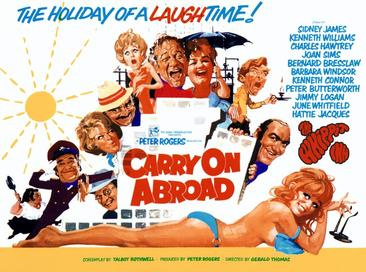 Starring:
Sidney James, Kenneth Williams, Charles Hawtrey, Joan Sims
The film opens with pub landlord and frequent holidaymaker Vic Flange (Sid James) openly flirting with the sassy saucepot widow Sadie Tompkins (Barbara Windsor) as his battleaxe wife, Cora (Joan Sims), looks on with disdain.

Starring:
Luke Perry, Armand Assante, Cameron Daddo, Anna Claire Sneed
When an expert horseman (Luke Perry) suffers a traumatic accident with his top horse, he overcomes his injury with the help of a young girl who helps rehabilitate him and the horse.