Movies You Should Watch If You Like 1776 (1972)
Movies to watch if you like 1776 (1972).
23 items, 697 votes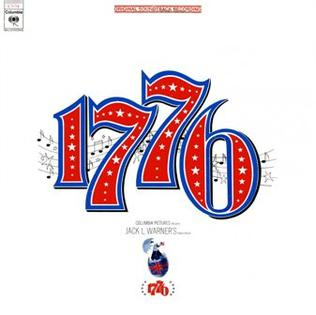 1
Charlie Wilson's War (2007)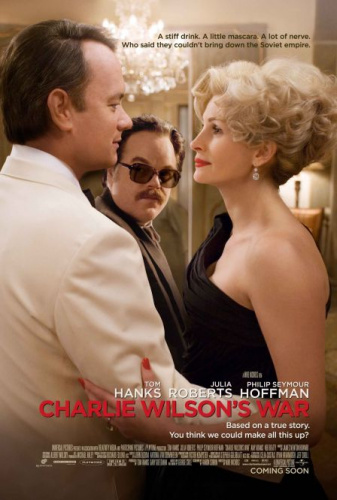 Starring:
Tom Hanks, Julia Roberts, Philip Seymour Hoffman, Amy Adams
Genres:
Biography, Comedy, Drama
In 1980, Congressman Charlie Wilson is more interested in partying than legislating, frequently throwing huge galas and staffing his congressional office with young, attractive women.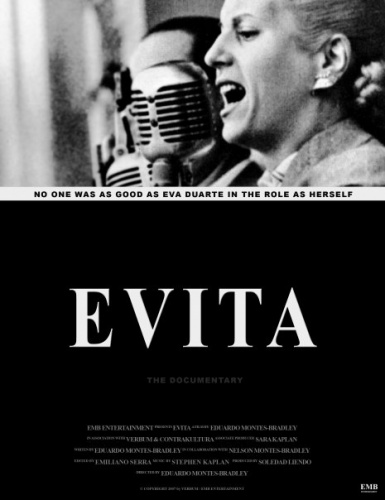 Starring:
Madonna, Jonathan Pryce, Antonio Banderas, Jimmy Nail
Genres:
Biography, Drama, History
Evita is a 1996 American musical drama film based on the 1976 concept album of the same name produced by Tim Rice and Andrew Lloyd Webber, which also inspired a 1978 musical.

Starring:
Daniel Day-Lewis, Winona Ryder, Paul Scofield, Joan Allen
Early one morning in Salem, Massachusetts, in 1692, a group of young village girls meet in the woods with a Barbadian slave named Tituba.

Starring:
Quvenzhané Wallis, Cameron Diaz, Jamie Foxx, Rose Byrne
Genres:
Comedy, Drama, Family
In Harlem, Manhattan, New York City, Annie Bennett lives in foster care with several other girls under the care of Colleen Hannigan, a bitter former singer who spends her days drinking and trying to snag a sweetheart.

Starring:
Christian Bale, Bill Pullman, Robert Duvall, Ann-Margret
Genres:
Drama, Family, History
In 1899, 17-year-old Jack "Cowboy" Kelly is one of many struggling newspaper hawkers in New York City, selling copies of the New York World on the streets of Manhattan ("Carrying the Banner").
6
The Madness of King George (1994)

Starring:
Nigel Hawthorne, Helen Mirren, Rupert Graves, Amanda Donohoe
Genres:
Biography, Comedy, Drama
The film depicts the ordeal of King George III whose bout of madness in 1788 touched off the Regency Crisis of 1788, triggering a power struggle between factions of Parliament under the Tory Prime Minister William Pitt the Younger and the reform-minded Leader of the Opposition Charles James Fox.
7
Benedict Arnold: A Question of Honor (2003)

Starring:
Aidan Quinn, Kelsey Grammer, Flora Montgomery, John Light
The movie opens with these words: The American Revolution bitterly divided the people: A third calling themselves Patriots fought for a free and independent nation.

Starring:
Kevin Spacey, Bob Balaban, Denis Leary, Ed Begley Jr.
Recount chronicles the 2000 U. S. presidential election Bush v. Gore case between Governor of Texas George W. Bush and U. S. Vice President Al Gore.
9
Jesus Christ Superstar (1973)

Starring:
Ted Neeley, Carl Anderson, Yvonne Elliman, Barry Dennen
Genres:
Drama, History, Musical
The film is framed as a group of performers who travel to the desert to re-enact the Passion of Christ.

Starring:
Ioan Gruffudd, Albert Finney, Michael Gambon, Romola Garai
Genres:
Biography, Drama, History
In 1797, William Wilberforce is severely ill and taking a recuperative holiday in Bath, Somerset, with his cousin, Henry Thornton.
11
Sons of Liberty (2015 - 2015)

Starring:
Ben Barnes, Marton Csokas, Ryan Eggold, Henry Thomas
The story of a group of very different men fighting in the American Colonies for freedom, and how they will shape the future for the United States of America.
12
Jefferson in Paris (1995)

Starring:
Nick Nolte, Greta Scacchi, Gwyneth Paltrow, Estelle Eonnet
Genres:
Biography, Drama, History
Set in the period 1784–1789, the film portrays Jefferson when he was US minister to France at Versailles before the French Revolution.
13
A Country Christmas Story (2013)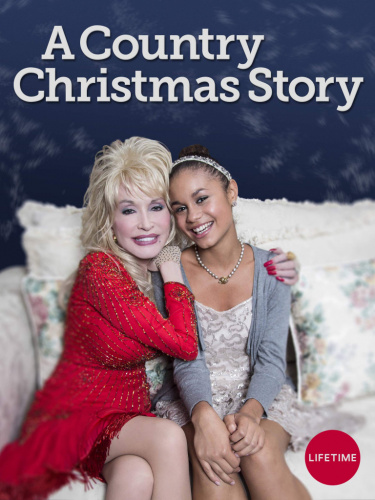 Starring:
Megyn Price, Ross McCall, Brian McKnight, Desiree Ross
Genres:
Drama, Family, Musical
Dolly Parton and Grammy Award nominated R&B singer and Producer Brian McKnight star in this Lifetime Original Movie.
14
The Affair of the Necklace (2001)

Starring:
Hilary Swank, Simon Baker, Jonathan Pryce, Adrien Brody
Genres:
Drama, History, Romance
Jeanne de Saint-Rémy de Valois, orphaned at an early age, is determined to reclaim her noble title and the home taken from her family when she was a child.
15
Fiddler on the Roof (1971)

Starring:
Topol, Norma Crane, Leonard Frey, Molly Picon
Genres:
Drama, Family, Musical
The film's plot largely follows that of the musical from which it is adapted.
16
The Missiles of October (1974)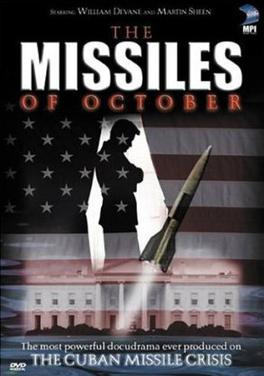 Starring:
William Devane, Ralph Bellamy, Howard Da Silva, James Hong
Genres:
Drama, History, Thriller
The Missiles of October is a 1974 docudrama made-for-television play about the Cuban Missile Crisis.
17
The Special Relationship (2010)

Starring:
Michael Sheen, Demetri Goritsas, Adam Godley, Marc Rioufol
Genres:
Biography, Drama, History
The Special Relationship is a 2010 British-American political film directed by Richard Loncraine from a screenplay by Peter Morgan.

Starring:
Tom Berenger, Martin Sheen, Stephen Lang, Richard Jordan
Genres:
Drama, History, War
The film begins with a narrated map showing the Confederate Army of Northern Virginia, commanded by Robert E.
19
Elle: A Modern Cinderella Tale (2010)

Starring:
Ashlee Hewitt, Sterling Knight, Kiely Williams, Thomas Calabro
Elle Daniels (Ashlee Hewitt) has dreamed of being a famous singer-songwriter for as long as she can remember.

Starring:
Daniel Day-Lewis, Sally Field, David Strathairn, Joseph Gordon-Levitt
Genres:
Biography, Drama, History
Lincoln is a 2012 American biographical historical drama film directed and produced by Steven Spielberg, starring Daniel Day-Lewis as United States President Abraham Lincoln.