More Tv Shows Like the Eddy (2020 - 2020)
Tv shows like The Eddy (2020 - 2020).
20 items, 580 votes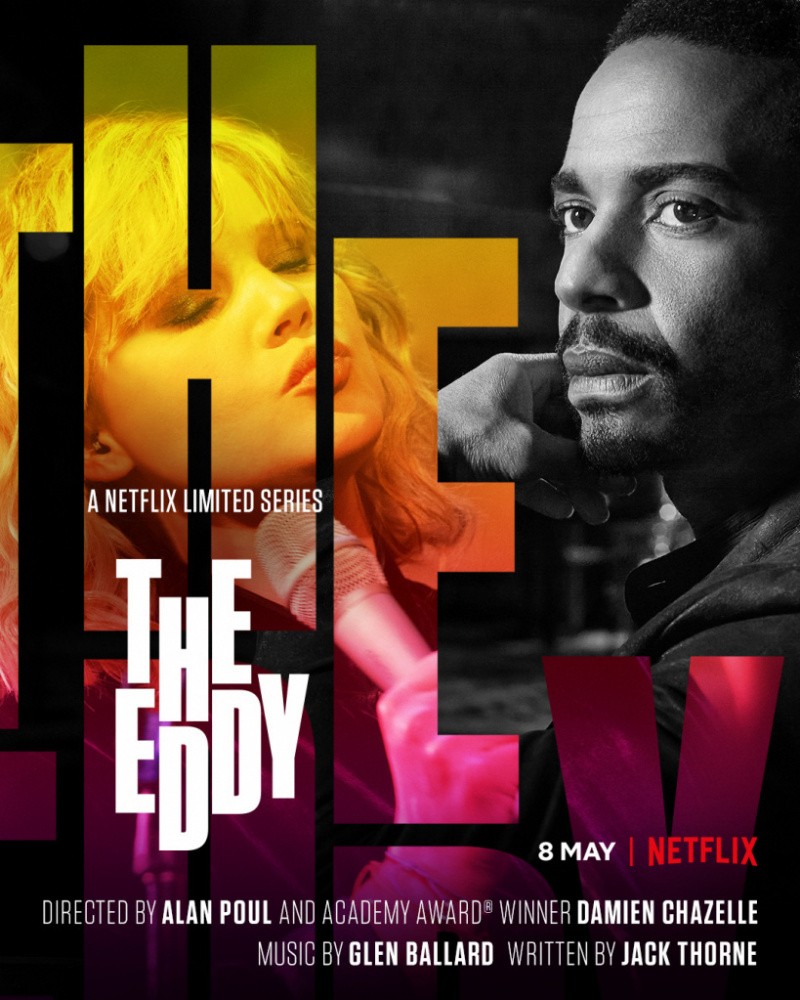 1
A Country Christmas Story (2013)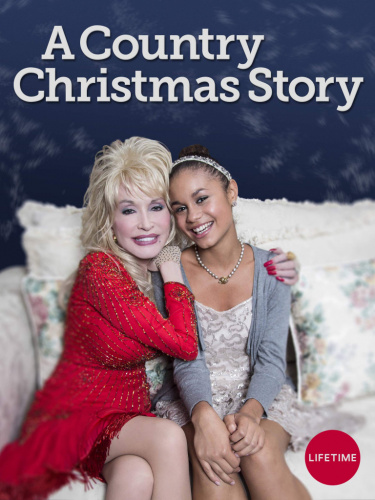 Starring:
Megyn Price, Ross McCall, Brian McKnight, Desiree Ross
Genres:
Drama, Family, Musical
Dolly Parton and Grammy Award nominated R&B singer and Producer Brian McKnight star in this Lifetime Original Movie.
2
Dancing on the Edge (2013 - 2013)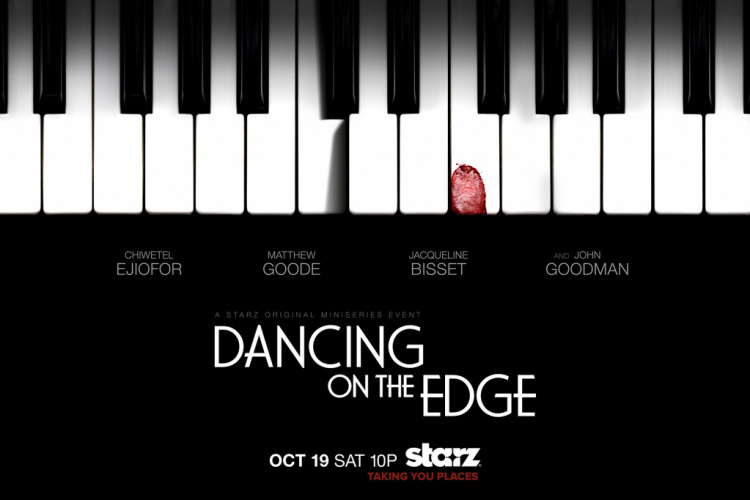 Starring:
Chiwetel Ejiofor, Matthew Goode, Joanna Vanderham, Wunmi Mosaku
Set in the 1930s, a black Jazz band rises in fame and popularity while becoming entangled in an intricate web of intrigue, mystery & suspense with the elite of London society.
3
Hollywood Heights (2012 - 2012)

Starring:
Melissa Ordway, Jama Williamson, Cody Longo, Brittany Underwood
Loren (Brittany Underwood) a smart, shy and independent high school senior who has ambitions of being a songwriter, secretly sends her song lyrics to her celebrity crush, rock superstar Eddie Duran (Cody Longo).

The film tells the story of a young boy, Miles Caraday (Marquette), a jazz piano prodigy who has Tourette syndrome, and his divorced mother Laura Caraday (Draper).
5
Venice the Series (2009)

Starring:
Crystal Chappell, Jessica Leccia, Nadia Bjorlin, Galen Gering
Venice the Series is Co-Created by Crystal Chappell and Kim Turrisi.
6
Rags to Riches (1987 - 1988)

Starring:
Joseph Bologna, Tisha Campbell-Martin, Blanca De Garr, Kimiko Gelman
Genres:
Comedy, Drama, Family
A wealthy widowed businessman adopts five daughters to live with him at his mansion.
7
The Baker and the Beauty (2020 - 2020)

Starring:
Victor Rasuk, Nathalie Kelley, Dan Bucatinsky, David Del Rio
Genres:
Comedy, Drama, Musical
A blue-collar baker strikes up a relationship with an international superstar. US version of the Israeli romantic comedy series 'The Baker and the Beauty'.

Starring:
Lea Michele, Jane Lynch, Matthew Morrison, Cory Monteith
Genres:
Comedy, Drama, Music
When high school Spanish teacher Will Schuester (Matthew Morrison) becomes the director of the school's failing Glee club, New Directions, he hopes to be able to rejuvenate it.

Starring:
Tzi Ma, Christine Ko, Hong-Chi Lee, Queenie Yu-Hsin Fang
Pin-Jui is a young boy from a poor family living in Huwei ("tiger tail").
10
Life Unexpected (2010 - 2011)

Starring:
Shiri Appleby, Kristoffer Polaha, Britt Robertson, Kerr Smith
15-year-old foster-care vet Lux has finally decided to become an emancipated minor.
11
The Wingless Bird (1997)

12
Judging Amy (1999 - 2005)

Starring:
Amy Brenneman, Tyne Daly, Karle Warren, Richard T. Jones
A family drama focused on three generations of women living together in Hartford, Connecticut.
13
Marilyn Hotchkiss' Ballroom Dancing & Charm School (2005)

Starring:
Robert Carlyle, Marisa Tomei, Mary Steenburgen, John Goodman
Genres:
Comedy, Drama, Musical
Frank Keane (Robert Carlyle) is a grieving baker unable to move on after his wife's suicide.

Starring:
Khandi Alexander, Rob Brown, Kim Dickens, Melissa Leo
Life after Hurricane Katrina as the residents of New Orleans try to rebuild their lives, their homes, and their unique culture in the aftermath of one of the worst natural disasters in the USA.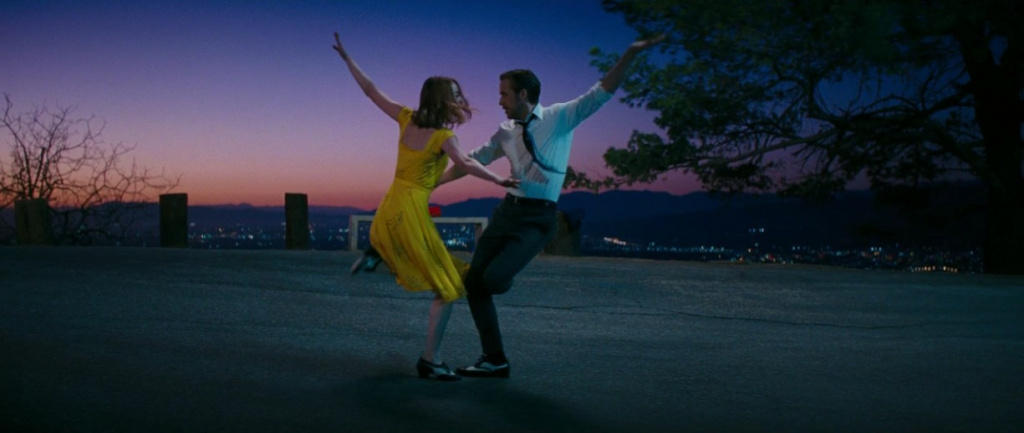 Starring:
Ryan Gosling, Emma Stone, Rosemarie DeWitt, J.K. Simmons
Genres:
Comedy, Drama, Music
Aspiring actress serves lattes to movie stars in between auditions and jazz musician Sebastian scrapes by playing cocktail-party gigs in dingy bars.

Starring:
Jason Alexander, Vanessa Williams, Chynna Phillips, Tyne Daly
Genres:
Comedy, Drama, Musical
Sometime in the 1960's, it is announced that Conrad Birdie (loosely based on Elvis Presley), a famous pop singer, is to be drafted into the army, upsetting teenagers across the country.

Starring:
Luke Hemsworth, Anna Hutchison, Cheryl Texiera, Tom Atkins
"Having lost everything in a car crash, including his daughter, a wheelchair-bound artist's life is once again turned upside down when his friends discover an otherworldly object crashed in a rural field.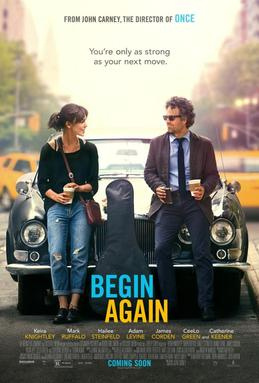 Starring:
Keira Knightley, Mark Ruffalo, Adam Levine, Hailee Steinfeld
Genres:
Comedy, Drama, Music
Dan Mulligan is a formerly successful record label executive living in New York City who is estranged from his wife Miriam and struggling to keep up with the changing music industry.
19
Soul Food (2000 - 2004)

Starring:
Rockmond Dunbar, Darrin Dewitt Henson, Aaron Meeks, Nicole Ari Parker
The everyday life and problems of the Josephs, a black family living in Chicago, Illinois.

Starring:
Katie Stevens, Aisha Dee, Meghann Fahy, Melora Hardin
The Bold Type is an American comedy-drama television series created by Sarah Watson and produced by Universal Television for Freeform.