Most Similar Movies to Mary, Queen of Scots (1971)
Watch movies if you like Mary, Queen of Scots (1971).
14 items, 360 votes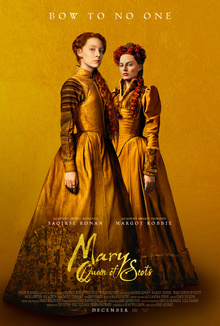 1
Elizabeth: the Golden Age (2007)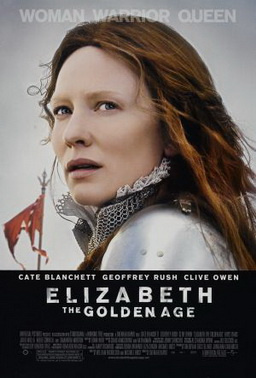 Starring:
Cate Blanchett, Clive Owen, Geoffrey Rush, Jordi Mollà
Genres:
Biography, Drama, History
In 1585, Catholic Spain, ruled by King Philip of Spain, is the most powerful country in the world.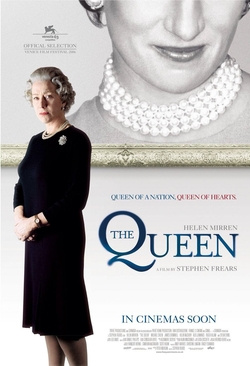 Starring:
Helen Mirren, Michael Sheen, James Cromwell, Alex Jennings
Genres:
Biography, Drama, History
The 1997 general election has Tony Blair elected as the prime minister from the Labour Party on a manifesto of reform and modernisation.
3
Mary Queen of Scots (2018)

Starring:
Saoirse Ronan, Margot Robbie, Jack Lowden, Joe Alwyn
Genres:
Biography, Drama, History
In 1561, nineteen-year-old Mary Stuart, Catholic Queen of Scotland, returns to her home country from France following the death of her husband, Francis II, to take up her throne, where she is received by her half brother, the Earl of Moray.

Starring:
Chris Pine, Stephen Dillane, Rebecca Robin, Billy Howle
Genres:
Action, Biography, Drama
In the year 1304, outside the besieged Stirling Castle, John Comyn, Robert Bruce, and other Scottish nobility surrender to Edward I of England.

Starring:
Cate Blanchett, Liz Giles, Rod Culbertson, Paul Fox
Genres:
Biography, Drama, History
Elizabeth is a 1998 British biographical period drama film directed by Shekhar Kapur and written by Michael Hirst.

Starring:
Rhys Ifans, Vanessa Redgrave, David Thewlis, Sebastian Armesto
In modern-day New York, Derek Jacobi arrives at a theatre where he delivers a monologue questioning the lack of manuscript writings of William Shakespeare, despite the undeniable fact that he is the most performed playwright of all time.
7
The Madness of King George (1994)

Starring:
Nigel Hawthorne, Helen Mirren, Rupert Graves, Amanda Donohoe
Genres:
Biography, Comedy, Drama
The film depicts the ordeal of King George III whose bout of madness in 1788 touched off the Regency Crisis of 1788, triggering a power struggle between factions of Parliament under the Tory Prime Minister William Pitt the Younger and the reform-minded Leader of the Opposition Charles James Fox.

Starring:
Mel Gibson, Sophie Marceau, Patrick McGoohan, Angus Macfadyen
Genres:
Biography, Drama, History
Braveheart is a 1995 American epic historical fiction war film directed and co-produced by Mel Gibson, who portrays William Wallace, a late-13th-century Scottish warrior.
9
The Other Boleyn Girl (2008)

Starring:
Natalie Portman, Scarlett Johansson, Eric Bana, Jim Sturgess
Genres:
Biography, Drama, History
King Henry VIII's marriage to Catherine of Aragon is troubled as she has not produced a living male heir to the throne, having only one surviving child, Mary.

Starring:
Jon Finch, Francesca Annis, Martin Shaw, Terence Bayler
Genres:
Biography, Drama, History
In the Middle Ages, a Norwegian invasion of Scotland is suppressed by Macbeth, Thane of Glamis, and Banquo.
11
The Young Victoria (2009)

Starring:
Emily Blunt, Rupert Friend, Paul Bettany, Miranda Richardson
Genres:
Biography, Drama, History
Princess Victoria of Kent is the heir presumptive to the British throne during the reign of her uncle King William IV and is subject to a political tug of war for influence over her.

Starring:
Olivia Colman, Emma Stone, Rachel Weisz, Nicholas Hoult
Genres:
Biography, Comedy, Drama
The Favourite is a 2018 period black comedy film directed by Yorgos Lanthimos, and written by Deborah Davis and Tony McNamara.
13
Carry on Abroad (1972)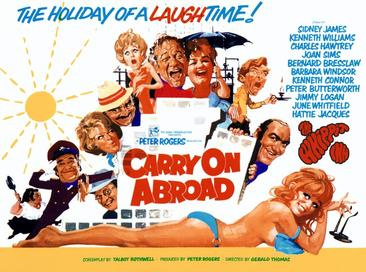 Starring:
Sidney James, Kenneth Williams, Charles Hawtrey, Joan Sims
The film opens with pub landlord and frequent holidaymaker Vic Flange (Sid James) openly flirting with the sassy saucepot widow Sadie Tompkins (Barbara Windsor) as his battleaxe wife, Cora (Joan Sims), looks on with disdain.
14
Victoria & Abdul (2017)

Starring:
Judi Dench, Ali Fazal, Tim Pigott-Smith, Eddie Izzard
Genres:
Biography, Drama, History
Abdul Karim, a young prison clerk from British India, is instructed to travel to Britain for Queen Victoria's Golden Jubilee in 1887 to present her with a mohur, a gold coin that has been minted as a token of appreciation from British-ruled India.