Tv Shows to Watch If You Like Traitors (2019)
Tv shows to watch if you like Traitors (2019).
24 items, 781 votes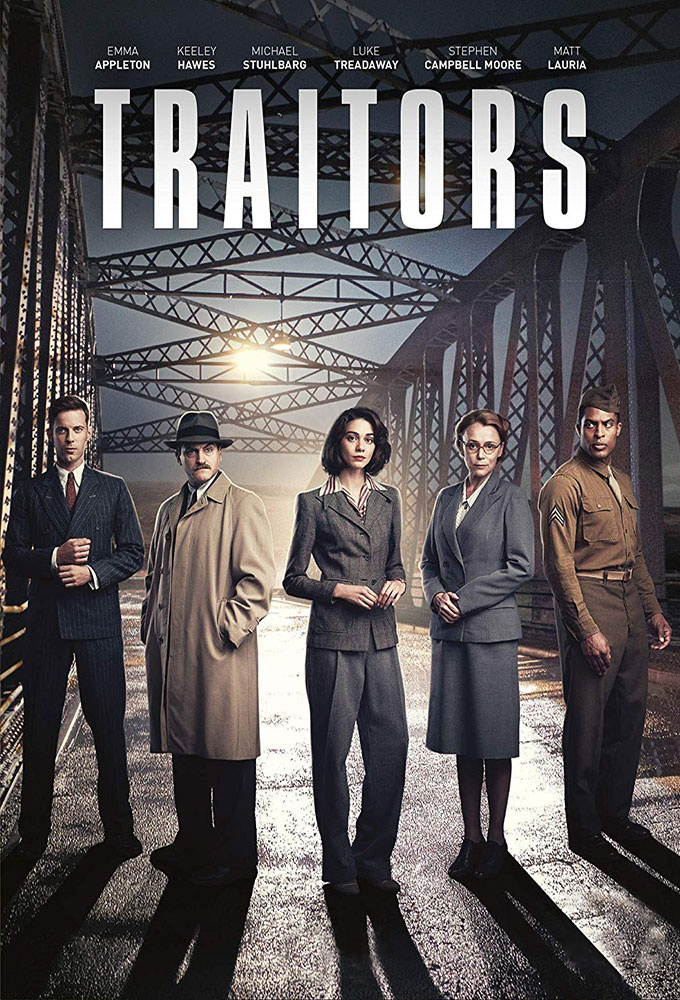 1
A Perfect Spy (1987 - 1987)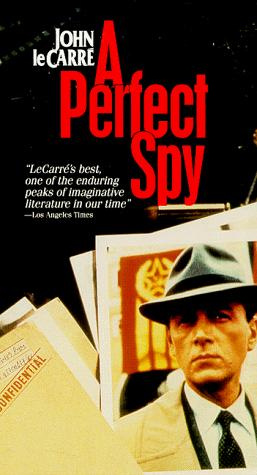 Starring:
Ray McAnally, Rüdiger Weigang, Alan Howard, Peter Egan
This is the story of Magnus Pym, from his childhood to the end of his career in middle age.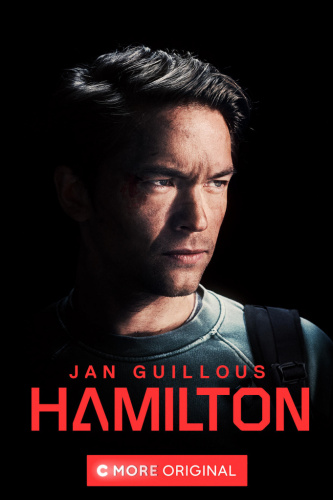 Starring:
Jakob Oftebro, Krister Henriksson, Peter Andersson, Annika Hallin
Agent Hamilton is loosely based on the Carl Hamilton novels book series by Swedish author and journalist Jan Guillou about the fictional Swedish secret agent Carl Hamilton, with Norwegian actor Jakob Oftebro in the title role.

Starring:
Julie Graham, Nico Mirallegro, Neil Morrissey, Tallulah Greive
15 years ago, an elementary school student named Emiri transferred from Tokyo to an elementary school in the small town of Ueda.
4
Allegiance (2015 - 2015)

Starring:
Hope Davis, Scott Cohen, Margarita Levieva, Morgan Spector
A rookie CIA analyst doesn't know that members of his family are part of a Russian sleeper cell.

Starring:
Katherine Kelly, Molly Windsor, Tom Goodman-Hill, Lorraine Ashbourne
Centered around a dangerous relationship between university professor Leah and her student, Rose.
6
The Field of Blood (2011 - 2013)

Starring:
Matt Costello, Jayd Johnson, Bronagh Gallagher, Ford Kiernan
Set in Glasgow in 1982, Paddy Meehan is a young girl in a world of men; a feisty copy boy in the sexist, hard-boozing, cutthroat world of journalism.

Starring:
Jackson Rathbone, Aimee Teegarden, Chris Wylde, Devon Bostick
Aim High (Chinese: 22K夢想高飛; pinyin: 22K Meng Xiang Gao Fei) is a 2014 Taiwanese romantic-comedy television series produced by Sanlih E-Television.
8
Brotherhood of the Rose (1989 - 1989)

Starring:
Peter Strauss, Robert Mitchum, Connie Sellecca, David Morse
Romulus and Remus are two CIA agents, their direct instructor is John Elliott.

Starring:
Tom Schilling, Sofia Helin, Friederike Becht, Ben Becker
Lars is a "Romeo agent" from East Germany in the 1970s.

Starring:
Jodie Whittaker, Paul Rhys, Harriet Walter, Ralph Brown
Two veteran CIA officers Sandra Grimes and Jeanne Vertefeuille who hunted down CIA officer Aldrich Ames, a mole who fed information to the Soviet Union that contributed to the deaths of at least ten Soviet intelligence officers who had spied for the United States.
11
Gold Digger (2019 - 2019)

Starring:
Karla-Simone Spence, Julia Ormond, Ben Barnes, Sebastian Armesto
A wealthy older woman falls in love with a younger man, but is the relationship all that it seems?.
12
Tinker Tailor Soldier Spy (1979 - 1979)

Starring:
Alec Guinness, Michael Jayston, Anthony Bate, George Sewell
Genres:
Drama, Mystery, Thriller
George Smiley has been retired for about a year when he finds a friend from the Circus, his old outfit in British Intelligence, sitting in his living room.
13
Extremely Dangerous (1999)

Starring:
Juliet Aubrey, Sean Bean, Anthony Booth, Ralph Brown
.
14
The Last Weekend (2012 - 2012)

Starring:
Rupert Penry-Jones, Shaun Evans, Genevieve O'Reilly, Claire Keelan
Set over a long weekend in East Anglia, a surprise phone call from an old university friend, invites Ian and his wife for a few days by the sea.
15
Defense of the Realm (1985)

Starring:
Gabriel Byrne, Greta Scacchi, Denholm Elliott, Ian Bannen
Following the cover up of a crash of a nuclear bomber at an American Air Force base in the UK, Dennis Markham (Ian Bannen), a prominent Member of Parliament and opponent of the American nuclear presence in the United Kingdom, is planning to ask questions about it in Parliament.

Starring:
Olga Kurylenko, Gary Oldman, Amit Shah, Alicia Agneson
Genres:
Action, Crime, Drama
Feared arms dealer Ezekiel Mannings (Gary Oldman) has finally been captured after years of destructive underworld activity.

Starring:
Jonathan Rhys Meyers, Olivia Thirlby, Jürgen Prochnow, Igal Naor
Ari Ben-Sion, an Israeli spy posing as a German businessman named Hans Hoffmann in Berlin in 1989, must get an Israeli spy out of Syria but realizes that he is part of a much bigger plan.

Starring:
Hafsia Herzi, Ash Stymest, Karole Rocher, Paul Hamy
Rupert (Ash Stymest) struggles to rescue Virginie (Hafsia Herzi) from a French escort.

Starring:
Ray Lonnen, Benjamin Whitrow, Nicholas Day, Geoffrey Chater
Harry is an undercover agent for the British army sent to Northern Ireland to infiltrate the IRA and find (and terminate) the assassin of a British Cabinet Minister.
20
The New Avengers (1976 - 1977)

Starring:
Patrick Macnee, Gareth Hunt, Joanna Lumley, Maurice Marsac
Genres:
Action, Mystery, Thriller
John Steed and his new accomplices Purdey and Gambit find themselves facing new and deadly dangers in the bizarre world of espionage.