Movies Like the Boy Friend (1971)
Movies similar to The Boy Friend (1971).
23 items, 712 votes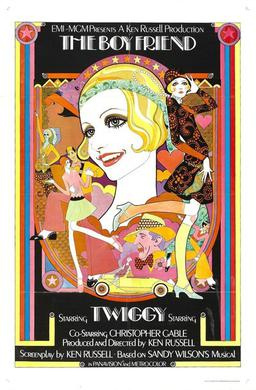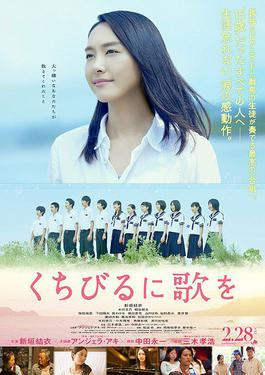 Starring:
Sabine Azéma, Isabelle Nanty, Audrey Tautou, Pierre Arditi
Genres:
Comedy, Musical, Romance
Act 1.
2
A Little Night Music (1977)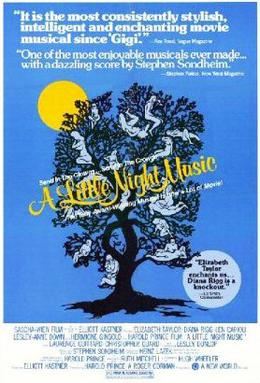 Starring:
Elizabeth Taylor, Diana Rigg, Len Cariou, Lesley-Anne Down
Genres:
Comedy, Musical, Romance
Fredrik Egerman (Len Cariou) is very happy in his marriage to Anne (Lesley-Anne Down), an 18-year-old virgin.
3
30 Days Until I'm Famous (2004)

Starring:
Sean Patrick Flanery, Camille Guaty, Alanna Ubach, Jack Plotnick
A Latina working in Los Angeles as a messenger is randomly discovered and fashioned into a pop music star.
4
At Long Last Love (1975)

Starring:
Burt Reynolds, Cybill Shepherd, Madeline Kahn, Duilio Del Prete
Four socialites unexpectedly clash: heiress Brooke Carter runs into the Italian gambler Johnny Spanish at the race track while playboy Michael O.

Starring:
Laura Michelle Kelly, Ronan Keating, Magda Szubanski, Levi Morrison
Genres:
Comedy, Musical, Romance
Elspeth Dickens (Laura Michelle Kelly) dreams of finding her "voice" despite being stuck in an isolated farmhouse with her twin boys (Phoenix and Levi Morrison).

Starring:
Martin Donovan, Anthony Arkin, Marla Sucharetza, Mary-Louise Parker
Pipe Dream is a 2002 romantic comedy film, starring Mary-Louise Parker and Martin Donovan. The film was directed by John C.
7
Love's Labour's Lost (2000)

Starring:
Alessandro Nivola, Alicia Silverstone, Natascha McElhone, Kenneth Branagh
Genres:
Comedy, Musical, Romance
The King of Navarre has vowed to avoid romantic entanglements to spend three years in study and contemplation.
8
How to Fall in Love (2012)

Starring:
Eric Mabius, Brooke D'Orsay, Jody Thompson, Gina Holden
An accountant, who never quite grew out of his awkward teenage years, finds himself with a dating coach - she happens to be his high school crush as well.

Starring:
Vivica A. Fox, Bill Bellamy, Carmen Electra, Stacey Dash
The film centers around three very attractive women who, after having many guy troubles themselves, decide to play a prank on a random man.

Starring:
Barbra Streisand, James Caan, Omar Sharif, Roddy McDowall
Genres:
Biography, Comedy, Drama
Funny Lady is a 1975 American biographical musical comedy-drama film directed by Herbert Ross and starring Barbra Streisand, James Caan, Omar Sharif, Roddy McDowall and Ben Vereen.
11
The Dramatics: A Comedy (2015)

Starring:
Kat Foster, Scott Rodgers, Timm Sharp, Thomas Sadoski
The Dramatics is a romantic comedy about a sweet, but stressed out actress, who unexpectedly lands a starring role in the sexually explicit mini-series adaptation of a best-selling, erotic chick lit novel and her loving, but tortured stoner boyfriend, who is forced to deal with it.

Starring:
Matthew Broderick, Kristin Chenoweth, Victor Garber, Debra Monk
Genres:
Comedy, Drama, Family
A group of traveling salesmen discuss a con artist named Harold Hill on a train.
13
The One and Only (1978)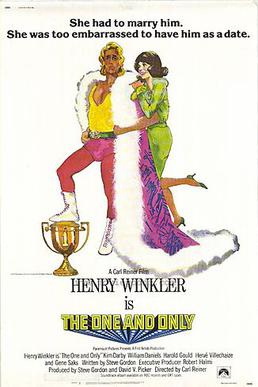 Starring:
Henry Winkler, Kim Darby, Gene Saks, William Daniels
At a midwestern college in 1951, student Mary Crawford has the combined good and bad fortune to meet Andy Schmidt, a remarkably conceited young man who is convinced that he is tremendously talented and has every intention of becoming a star.
14
Straight-jacket (2004)

Starring:
Matt Letscher, Carrie Preston, Adam Greer, Veronica Cartwright
Guy Stone (Matt Letscher) is blissfully closeted, picking up tricks for one-night-stands, while capturing the country's heart as "America's most eligible bachelor" (starring in such films as The Love Barrel and I Married the Ghost).
15
Carry on Abroad (1972)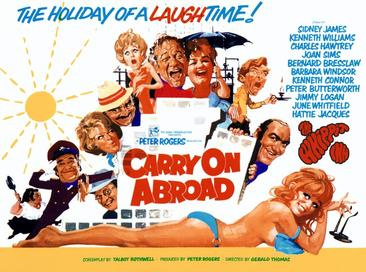 Starring:
Sidney James, Kenneth Williams, Charles Hawtrey, Joan Sims
The film opens with pub landlord and frequent holidaymaker Vic Flange (Sid James) openly flirting with the sassy saucepot widow Sadie Tompkins (Barbara Windsor) as his battleaxe wife, Cora (Joan Sims), looks on with disdain.
16
The American Mall (2008)

Starring:
Nina Dobrev, Rob Mayes, Autumn Reeser, Yassmin Alers
Genres:
Comedy, Drama, Musical
The American Mall is a 2008 MTV musical film that debuted on August 11, 2008.
17
The Break-up Artist (2009)

Starring:
Amanda Crew, Ryan Kennedy, Moneca Delain, Ali Liebert
Britney (Crew) is a woman whose profession is to 'break up' with a significant other for people.

Starring:
Maureen Lipman, Hugh Jackman, Josefina Gabrielle, David Shelmerdine
Genres:
Musical, Romance, Western
Curly McClain, a spunky, singing cowboy is trying to win the heart of his childhood friend, Laurey Williams, in a blood-pumping, heart-stealing western that will sing your heart away.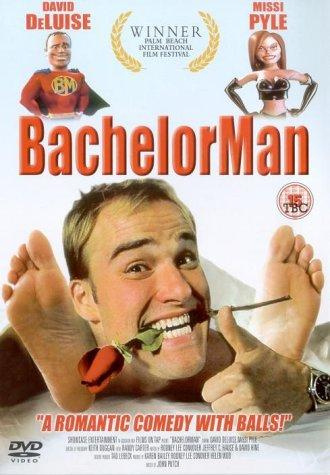 Starring:
David DeLuise, Mark Parra, Missi Pyle, Rodney Lee Conover
In these times of enlightened sexual politics, Ted Davis is a scoring machine. He's got the rap, the charm and his little black book weighs several pounds.
20
Victor/victoria (1995)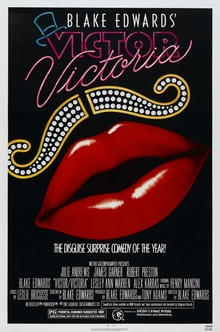 Starring:
Julie Andrews, Tony Roberts, Michael Nouri, Rachel York
Victor/Victoria is a 1995 videotaped television production of the Broadway musical of the same name written and directed by Blake Edwards, starring Julie Andrews, Tony Roberts, Michael Nouri, Rachel York, Richard B.