Most Similar Movies to A New Leaf (1971)
Movies like A New Leaf (1971).
25 items, 763 votes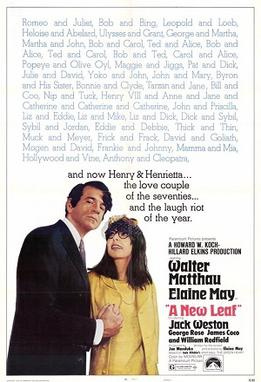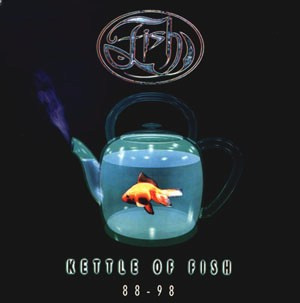 Starring:
Matthew Modine, Gina Gershon, Christy Scott Cashman, Isiah Whitlock Jr.
Mel is a saxophonist in his forties who lives alone with a goldfish named Daphne and has not yet decided what to do with his life.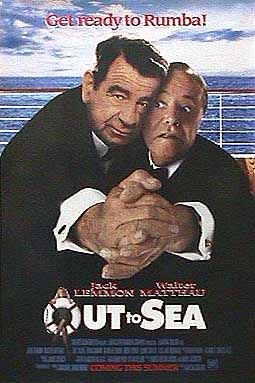 Starring:
Jack Lemmon, Walter Matthau, Dyan Cannon, Gloria DeHaven
Compulsive gambler Charlie Gordon cons his brother-in-law, widower Herb Sullivan, whose wife Susie was Charlie's sister, into an all expenses-paid luxury Holland America Mexican cruise.

Starring:
Martin Donovan, Anthony Arkin, Marla Sucharetza, Mary-Louise Parker
Pipe Dream is a 2002 romantic comedy film, starring Mary-Louise Parker and Martin Donovan. The film was directed by John C.

Starring:
Walter Matthau, Maureen Stapleton, Barbara Harris, Lee Grant
Genres:
Comedy, Drama, Romance
Like the play, the film is divided into three acts, all set in Suite 719 of New York City's Plaza Hotel.
5
Seems Like Old Times (1980)

Starring:
Goldie Hawn, Chevy Chase, Charles Grodin, Robert Guillaume
Nick Gardenia (Chevy Chase), an out-of-luck writer, has the use of a friend's oceanside cabin in Big Sur, California.
6
She's Gotta Have It (1986)

Starring:
Tracy Camilla Johns, Tommy Redmond Hicks, John Canada Terrell, Spike Lee
Nola Darling is a young, attractive Brooklynite who juggles three suitors: the polite and well-meaning Jamie Overstreet; the self-obsessed model Greer Childs; and the immature, motor-mouthed Mars Blackmon.
7
Just Tell Me What You Want (1980)

Starring:
Ali MacGraw, Alan King, Myrna Loy, Keenan Wynn
Max Herschel, the married, wealthy, vulgar, egotistical, middle-aged head of a corporate empire, is satisfied with the somewhat casual love/hate relationship he shares with his mistress and protegee, television producer "Bones" Burton, just as it is, but she wants a more serious commitment.
8
The Heartbreak Kid (1972)

Starring:
Charles Grodin, Cybill Shepherd, Jeannie Berlin, Audra Lindley
Genres:
Comedy, Drama, Romance
In New York City, after a very short courtship, emotionally shallow, self-absorbed Lenny Cantrow (Charles Grodin), a sporting goods salesman, is married to Lila (Jeannie Berlin, daughter of director Elaine May), an unsophisticated and emotionally needy young girl.
9
Married to the Mob (1988)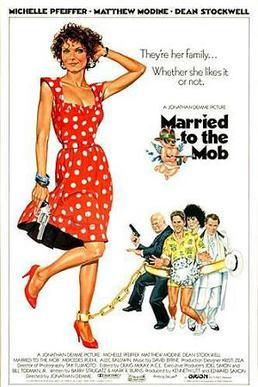 Starring:
Michelle Pfeiffer, Alec Baldwin, Paul Lazar, Captain Haggerty
Genres:
Comedy, Crime, Romance
Angela de Marco is the wife of mafia up-and-comer Frank "The Cucumber" de Marco, who gets violently dispatched by Mob boss Tony "The Tiger" Russo when he is discovered in a compromising situation with the latter's mistress Karen.

Starring:
Tim Robbins, Meg Ryan, Walter Matthau, Lou Jacobi
An easy-going garage mechanic, Ed Walters (Tim Robbins), meets Catherine Boyd (Meg Ryan), a successful Princeton University mathematics doctoral candidate, as she comes into the garage, accompanied by her resistant and critical English fiancé, acerbic experimental psychology professor James Moreland (Stephen Fry).

Starring:
Campbell Scott, Daryl Hannah, Moira Kelly, Michelle Durning
Hi-Life is a 1998 American Christmas romantic comedy film written and directed by Roger Hedden and starring Katrin Cartlidge, Charles Durning, Daryl Hannah, Moira Kelly, Peter Riegert, Campbell Scott and Eric Stoltz.

Starring:
Albert Brooks, Kathryn Harrold, Tyann Means, Bruno Kirby
Robert Cole (Albert Brooks) is a Hollywood film editor right in the middle of cutting a new science fiction film featuring George Kennedy.
13
The Sunshine Boys (1975)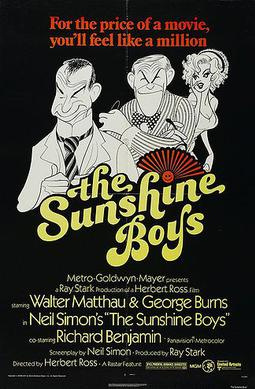 Starring:
Walter Matthau, George Burns, Richard Benjamin, Lee Meredith
Al Lewis (George Burns) and Willy Clark (Walter Matthau) are two elderly comedians who were once a popular vaudeville comedy act known as "Lewis and Clark" and also called the Sunshine Boys.

Starring:
Shirly Brener, Joey Lawrence, Andrea Evans, Bryce Johnson
Charlotte is a woman with anger management issues whose therapist suggests she write a journal to keep her emotions in check.

Starring:
Robert Redford, Debra Winger, Daryl Hannah, Brian Dennehy
Genres:
Comedy, Crime, Romance
Tom Logan (Robert Redford) is an Assistant District Attorney in the Manhattan District Attorney's Office. He is slated as the next District Attorney.
16
The War of the Roses (1989)

Starring:
Michael Douglas, Kathleen Turner, Danny DeVito, Marianne Sägebrecht
Lawyer Gavin d'Amato is in his office discussing a divorce case with a taciturn client.
17
The Night We Never Met (1993)

Starring:
Matthew Broderick, Jeanne Tripplehorn, Annabella Sciorra, Tim Guinee
The Night We Never Met is a 1993 American romantic comedy film directed by Warren Leight. The film stars Matthew Broderick, Annabella Sciorra and Kevin Anderson.

Starring:
Stockard Channing, Jack Nicholson, Warren Beatty, Ian Wolfe
Genres:
Comedy, Crime, Romance
Nicky Wilson (Beatty) and Oscar Sullivan (Nicholson) are inept 1920s scam artists in Northeastern United States who see pay dirt in the guise of Fredericka Quintessa "Freddie" Bigard (Stockard Channing), the millionaire heiress to a sanitary napkin fortune.

Starring:
Eric Stoltz, Annabella Sciorra, Chris Eigeman, Carlos Jacott
Aspiring writer Lester Grimm (Stoltz) starts going out with Ramona Ray (Sciorra) after being introduced by Lester's friend Vince (Carlos Jacott) and Vince's fiancee Lucretia (Marianne Jean-Baptiste).
20
Unfaithfully Yours (1984)

Starring:
Dudley Moore, Nastassja Kinski, Armand Assante, Albert Brooks
Genres:
Comedy, Music, Romance
Claude Eastman (Dudley Moore) is a composer and the conductor of a prestigious symphony who has recently married beautiful Daniella (Nastassja Kinski), a much younger woman.