Movies Like You'll Like My Mother (1972)
Watch these movies if you like You'll Like My Mother (1972).
18 items, 517 votes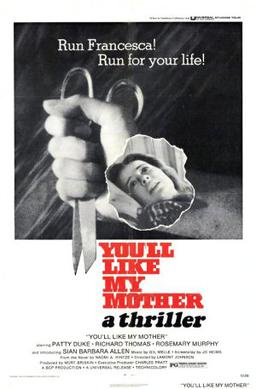 1
Pretend You Don't See Her (2002)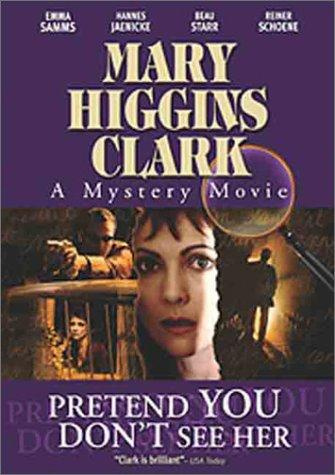 Starring:
Emma Samms, Hannes Jaenicke, Beau Starr, Reiner Schöne
Genres:
Crime, Drama, Mystery
Lacey Farrell is a Realtor in New York, whose latest assignment is to sell the apartment of a girl, who died in an accident recently.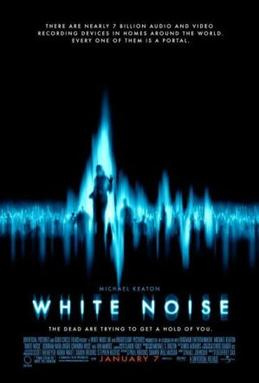 Starring:
Michael Keaton, Deborah Kara Unger, Ian McNeice, Chandra West
Genres:
Drama, Horror, Mystery
The car of successful author Anna Rivers is found disabled next to the river, the thought being that she accidentally fell into the river while trying to change a flat tire.

Starring:
Pierce Brosnan, Jason Barry, Karen Moskow, Kai Ryssdal
Genres:
Crime, Drama, Mystery
Mike Regan is a self-made aviation tycoon who lives in a state-of-the-art smart house full of modern technology with his wife Rose and 17-year-old daughter Kaitlyn.

Starring:
Tabrett Bethell, Freya Stafford, Andy Whitfield, Clare Bowen
Genres:
Crime, Horror, Mystery
The Clinic is set in the year 1979. A young mother-to-be, Beth, is traveling with her fiancé Cameron.
5
The Little Girl Who Lives Down the Lane (1976)

Starring:
Jodie Foster, Martin Sheen, Alexis Smith, Mort Shuman
Genres:
Drama, Horror, Mystery
On Halloween in the seaside town of Wells Harbor, Maine, Rynn Jacobs is celebrating her thirteenth birthday alone in her father Lester's house.

Starring:
Katrina Bowden, Jeremy Bastian, Cavan Cunningham, William B. Davis
Genres:
Horror, Mystery, Thriller
In 1945 a young couple, Dougie and Irene are leaving the homecoming dance. The couple take a shortcut through the woods where they begin to make out.

Starring:
Lucky McKee, Nectar Rose, Kristen Bell, Ben Boyer
Roman (Lucky McKee) is a lonely young man who yearns to find love, happiness and companionship.
8
A Deadly Adoption (2015)

Starring:
Will Ferrell, Kristen Wiig, Jessica Lowndes, Alyvia Alyn Lind
Sarah Benson (Kristen Wiig) is a successful organic food vendor. Her husband Robert (Will Ferrell) is a best-selling author and finance guru.

Starring:
Cate Blanchett, Katie Holmes, Keanu Reeves, Giovanni Ribisi
Genres:
Drama, Fantasy, Horror
In the town of Brixton, Georgia, widow Annie Wilson (Cate Blanchett) is a clairvoyant fortune-teller.
10
The Fourth Kind (2009)

Starring:
Milla Jovovich, Elias Koteas, Will Patton, Hakeem Kae-Kazim
Genres:
Horror, Mystery, Sci-Fi
Chapman University hosts a televised interview with psychologist Abigail "Abbey" Tyler (Milla Jovovich/Charlotte Milchard).
11
A Nightmare on Elm Street 5: the Dream Child (1989)

Starring:
Robert Englund, Lisa Wilcox, Kelly Jo Minter, Danny Hassel
In June 1989, a year after the previous film, Alice and Dan have started dating and there is no sign of Freddy Krueger.

Starring:
Odette Annable, Gary Oldman, Cam Gigandet, Meagan Good
Genres:
Drama, Horror, Mystery
Casey Beldon has nightmarish hallucinations of strange-looking dogs in the neighborhood and an evil child with bright blue eyes following her around.

Starring:
Patty Duke, William Shatner, Quinn Cummings, David Wysocki
Dr. Jeff Benedict and his wife Liz have relocated to Seattle from Chicago. They have a 12-year-old daughter Tara.

Starring:
Ellen Page, Michael Cera, Jennifer Garner, Jason Bateman
Juno is a 2007 American coming-of-age comedy-drama film directed by Jason Reitman and written by Diablo Cody.
15
Scream, Pretty Peggy (1973)

Starring:
Ted Bessell, Bette Davis, Sian Barbara Allen, Charles Drake
Genres:
Drama, Horror, Mystery
Peggy is a college student and aspiring artist who works as a housekeeper in the mansion of mysterious recluse Mrs. Elliott and her oddball sculptor son Jeffrey.
16
That Certain Summer (1972)

Starring:
Hal Holbrook, Martin Sheen, Joe Don Baker, Marlyn Mason
That Certain Summer is a 1972 American made-for-television drama film directed by Lamont Johnson.
17
Carry on Abroad (1972)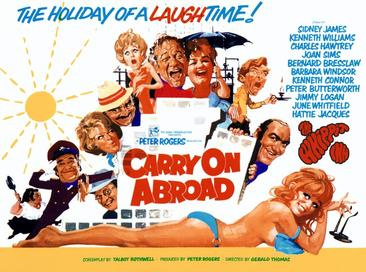 Starring:
Sidney James, Kenneth Williams, Charles Hawtrey, Joan Sims
The film opens with pub landlord and frequent holidaymaker Vic Flange (Sid James) openly flirting with the sassy saucepot widow Sadie Tompkins (Barbara Windsor) as his battleaxe wife, Cora (Joan Sims), looks on with disdain.
18
The Groundstar Conspiracy (1972)

Starring:
George Peppard, Michael Sarrazin, Christine Belford, Cliff Potts
Genres:
Action, Crime, Mystery
Employee John David Welles attempts to steal rocket booster plans from the Groundstar facility.