Movies Similar to Dublin Oldschool (2018)
10 items, 233 votes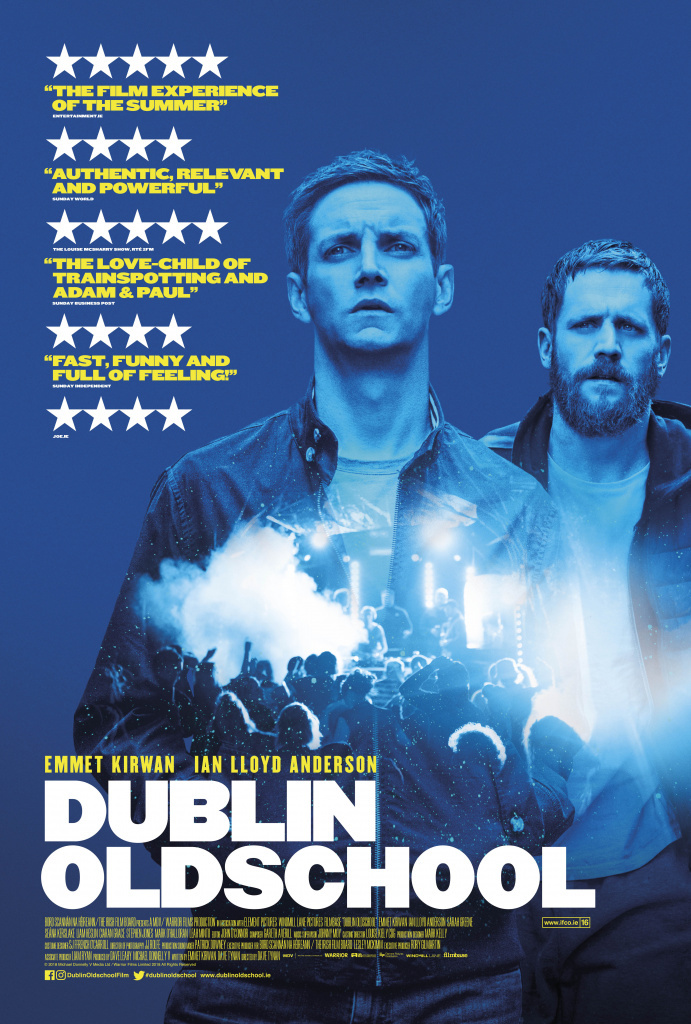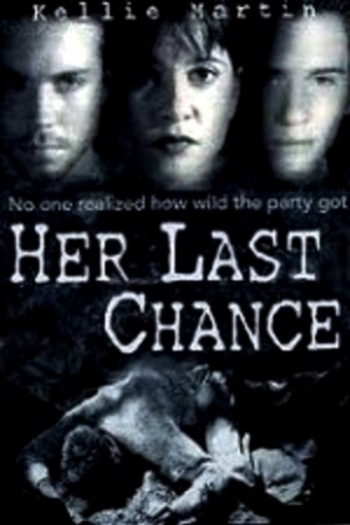 1
Her Last Chance (1996)
Starring:

Kellie Martin, Jonathan Brandis, Tony Lucca, Devon Odessa

Drug adict teen gets out of rehab only to be accused of her boyfriend's death.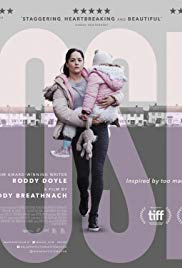 2
Rosie (2018)
Starring:

Sarah Greene, Moe Dunford, Ellie O'Halloran, Ruby Dunne

Rosie is a 2018 Irish drama film directed by Paddy Breathnach. It was screened in the Contemporary World Cinema section at the 2018 Toronto International Film Festival.

3
Second Life (2009)
Starring:

Piotr Adamczyk, Lúcia Moniz, Paulo Pires, Fátima Lopes

Second Life is a 2009 Portuguese movie directed by Miguel Gaudêncio and produced by Alexandre Valente.

4
6 Balloons (2018)
Starring:

Abbi Jacobson, Dave Franco, Charlotte Carel, Madeline Carel

Katie prepares a surprise birthday party for her boyfriend Jack on the 4th of July.

5
I'm No Longer Here (2019)
Starring:

Juan Daniel Garcia Treviño, Xueming Angelina Chen, Sophia Metcalf, Coral Puente

The film is presented in a nonlinear narrative, jumping between Ulises's experiences in Mexico and the United States.

6
Hollow (2011)
Starring:

Emily Plumtree, Sam Stockman, Jessica Ellerby, Matt Stokoe

Genres:

Horror, Mystery, Thriller

The film tells the story of an "old monastery in a small, remote village in Suffolk, England that has been haunted by a local legend for centuries.

7
Shelter (2014)
Starring:

Adolfo Mendez-Nouel, Anthony Mackie, Kevin Hoffman, Teddy Cañez

Tahir, an Illegal immigrant from Nigeria, and Hannah, a heroin addict, live homeless on the streets of Manhattan.

8
Animals (2014)
Starring:

David Dastmalchian, Kim Shaw, John Heard, John Hoogenakker

Animals is a 2014 English film directed by Collin Schiffli and starring David Dastmalchian and Kim Shaw.

9
Wheels (2014)
Starring:

Donavon Warren, Patrick Hume, Diana Gettinger, Kevin McCorkle

Mickey Cole (Donavon Warren) has slit his wrists, rolled onto train tracks and thrown himself down stairs.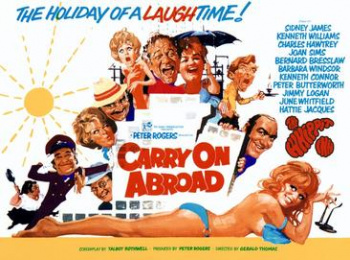 10
Carry on Abroad (1972)
Starring:

Sidney James, Kenneth Williams, Charles Hawtrey, Joan Sims

The film opens with pub landlord and frequent holidaymaker Vic Flange (Sid James) openly flirting with the sassy saucepot widow Sadie Tompkins (Barbara Windsor) as his battleaxe wife, Cora (Joan Sims), looks on with disdain.