Most Similar Movies to #squadgoals (2018)
Movies like #squadgoals (2018).
14 items, 354 votes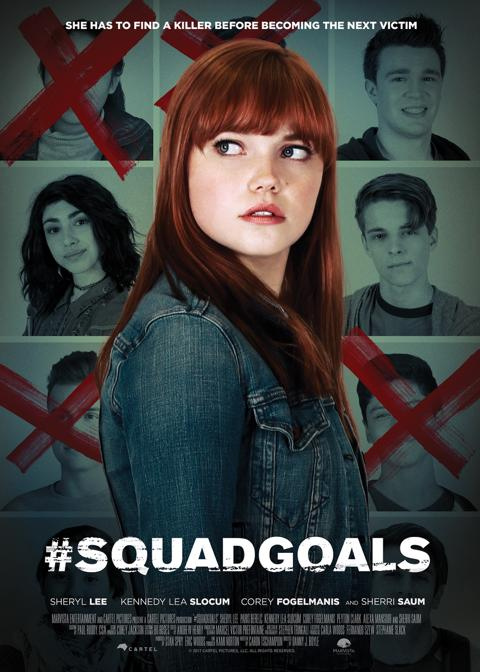 1
Stalked by My Neighbor (2015)
Starring:
Amy Pietz, Kelcie Stranahan, Katrina Norman, Grant Harvey
Genres:
Crime, Drama, Thriller
Thriller about a single mom and her daughter who move from a West Hollywood condo to a supposedly safe neighborhood (after the daughter is attacked in the condo by a neighbor).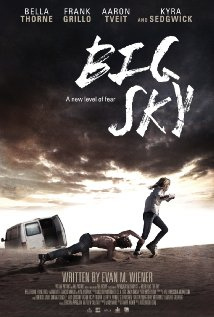 Starring:
Bella Thorne, Kyra Sedgwick, Frank Grillo, Aaron Tveit
After their daughter Hazel turns 18, Dee's ex-husband threatens to cut off child support unless Hazel will get treatment for her crippling agoraphobia.
3
A Teacher's Obsession (2015)

Starring:
Mia Rose Frampton, Boti Bliss, Molly Hagan, Dillon James
When lacrosse star Bridgette fails her core classes, she is kicked off the team until she can improve her grades.

Starring:
Katherine Waterston, Billy Crudup, Kelly Lynch, Marin Ireland
Bud Gordon (Corey Stoll), a burned-out former boxing champ, lives with his girlfriend Ellen Doyle (Marin Ireland).

Starring:
Sara West, Samara Weaving, Benjamin Winspear, Felicity Price
Bad girl Amy, 17, is given one last chance by her adoptive parents, who think Amy's friendship with local girl Chloe is a step in the right direction.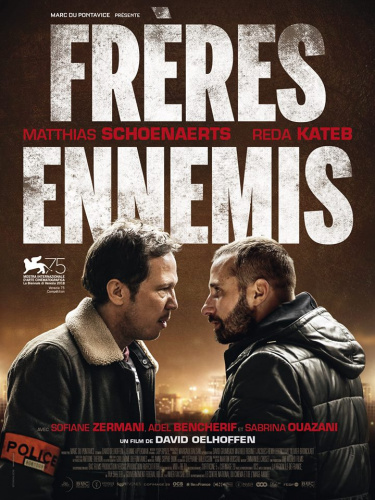 Starring:
Matthias Schoenaerts, Reda Kateb, Adel Bencherif, Sofiane Zermani
Imrane and Manuel, members of an Arabic crime family, celebrate their friend Nouri's release from jail. Nouri's contacts in jail lead them to a drug deal.

Starring:
Christian Slater, Amy Matysio, Michael Therriault, Brendan Fehr
Four isolated astronauts in the lunar mining base Ark suffer a meteor storm.

Starring:
Dawn Olivieri, Mitch Ryan, Kip Pardue, J. LaRose
Missionary is a 2013 drama thriller film by Anthony DiBlasi.
9
The Babysitter's Seduction (1996)

Starring:
Stephen Collins, Keri Russell, Phylicia Rashad, Tobin Bell
The mother of the family for which Michelle baby-sits dies unexpectedly.
10
The Curse of Downers Grove (2015)

Starring:
Bella Heathcote, Lucas Till, Helen Slater, Penelope Mitchell
Genres:
Drama, Horror, Mystery
Set in Downers Grove, Illinois, a suburb of Chicago, the film is a teen angst thriller set in a high school gripped by an apparent curse that claims the life of a senior every year.

Starring:
Justin Baldoni, Michael Welch, David Keith, Clare Carey
Unrequited may refer to:.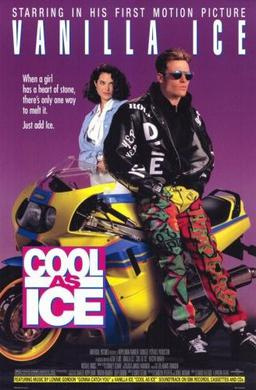 Starring:
Josiah Patkotak, Frank Qutuq Irelan, John Miller, Teddy Kyle Smith
On the Ice is a 2011 American drama film written and directed by Andrew Okpeaha MacLean.
13
The Standoff at Sparrow Creek (2018)

Starring:
James Badge Dale, Chris Mulkey, Brian Geraghty, Robert Aramayo
Genres:
Crime, Drama, Thriller
Gannon, an ex-police officer, is eating a meal one night, when he hears automatic gun shots and explosions in the distance.
14
Beautiful & Twisted (2015)

Starring:
Rob Lowe, Paz Vega, Candice Bergen, Seychelle Gabriel
Genres:
Crime, Drama, Thriller
Millionaire and Fontainebleau Miami Beach hotel heir Benji 'Ben' Novack, Jr. (Lowe) marries a stunning stripper, Narcisa 'Narcy' Véliz Pacheco (Vega).