More Movies Like Virus (2019)
Movies like Virus (2019).
23 items, 732 votes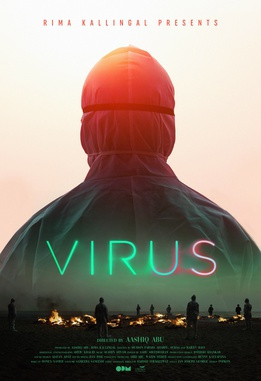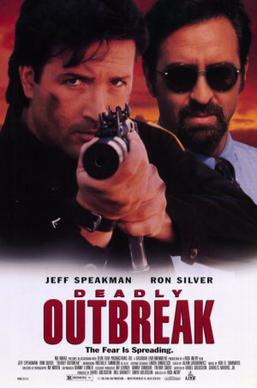 Starring:
Dustin Hoffman, Rene Russo, Morgan Freeman, Kevin Spacey
Genres:
Action, Drama, Thriller
The single biggest threat to man's continued dominance on the planet is the virus.
2
Containment (2016 - 2016)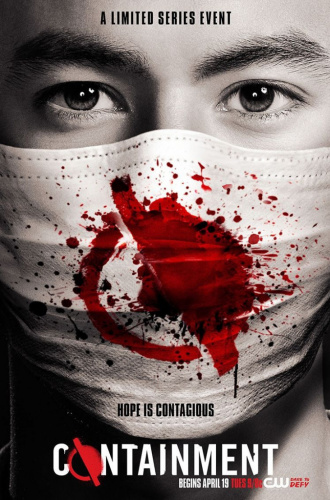 Starring:
David Gyasi, Christina Moses, Chris Wood, Claudia Black
The series follows an epidemic that breaks out in Atlanta, leaving the large city quarantined and those stuck on the inside fighting for their lives.

Starring:
Julianna Margulies, Noah Emmerich, Topher Grace, Liam Cunningham
Genres:
Drama, Sci-Fi, Thriller
In 1989, the Ebola virus appears in chimpanzees in a research lab in the suburbs of Washington, D. C. , and there is no known cure; a U. S.

Starring:
Matt Damon, Kate Winslet, Jude Law, Gwyneth Paltrow
Contagion is a 2011 American thriller film directed by Steven Soderbergh.

Starring:
Hyuk Jang, Soo Ae, Roxanne Aparicio, Jang-Su Bae
Genres:
Action, Drama, Sci-Fi
Brothers Ju Byung-woo and Ju Byung-ki are smugglers in Seoul who find that illegal immigrants have died in a shipping container from an unknown illness.

Starring:
Sofia Black-D'Elia, Analeigh Tipton, Travis Tope, Michael Kelly
Genres:
Drama, Horror, Sci-Fi
Two high-school sisters, Stacey and Emma, have recently moved to a suburban area in California.

Starring:
Adam Arkin, Joely Fisher, Giancarlo Esposito, Ken Jenkins
A chemical engineer, who recently moved to town, struggles to find a way to kill a deadly new variant of Cryptosporidium that has infiltrated the town's water supply, causing people who drink it to die of thirst.

Starring:
Jenna Lyng Adams, Jackson Davis, Spencer Berry, Ryan Vigilant
As a global pandemic engulfs Los Angeles, rising TV star Ava Boone is forced to flee the mounting chaos and return to her rural hometown.

Starring:
Ray Wise, Graham McTavish, Peter Holden, Alesha Rucci
Genres:
Drama, Sci-Fi, Thriller
Lauren Chase, a doctor from New York, comes to Los Angeles to find survivors of a worldwide pandemic.

Starring:
Chris Pine, Piper Perabo, Lou Taylor Pucci, Emily VanCamp
Genres:
Adventure, Drama, Sci-Fi
An infectious virus has spread worldwide, killing most of the population.
11
28 Days Later... (2002)

Starring:
Cillian Murphy, Naomie Harris, Christopher Eccleston, Alex Palmer
Genres:
Drama, Horror, Sci-Fi
At a laboratory in Cambridge, a group of environmental activists break into the lab with the purpose of rescuing and freeing chimpanzees that are being kept for experiments.
12
The Cassandra Crossing (1976)

Starring:
Sophia Loren, Richard Harris, Martin Sheen, O.J. Simpson
When the existence of a strain of plague (vaguely identified as pneumonic) is revealed at the US mission at the International Health Organization, three terrorists seek to blow up the US mission.

Starring:
Daniel Hendler, Jazmín Stuart, Yayo Guridi, Federico Luppi
Coco and his pregnant wife Pipi move into a Buenos Aires apartment complex.

Starring:
Reggie Cunningham, Ray Sullivan, Sean Reid, Heather Robb
Trigger Man is a 2007 American thriller film written and directed by Ti West.

Starring:
Will Smith, Alice Braga, Charlie Tahan, Salli Richardson-Whitfield
Genres:
Action, Adventure, Drama
I Am Legend is a 2007 American post-apocalyptic action thriller film loosely based on the 1954 novel of the same name by Richard Matheson.

Starring:
Cillian Murphy, Thandie Newton, Jamie Bell, Jimmy Yuill
London architect Martin Kennedy (Cillian Murphy) and his miserable journalist wife Kate (Thandie Newton) often visit a small, remote, uninhabited island off the west coast of Scotland called Blackholme Island for their holiday retreats.
17
What Still Remains (2018)

Starring:
Lulu Antariksa, Colin O'Donoghue, Mimi Rogers, Dohn Norwood
A viral pandemic causes people to become violent and bestial.

Starring:
Ah-In Yoo, Shin-Hye Park, Hyun-Wook Lee, Bae-soo Jeon
Genres:
Action, Drama, Horror
Oh Joon-woo is alone in his family's apartment when a mysterious disease that causes those infected to attack and eat uninfected people breaks out in the news and around him.
19
Carry on Abroad (1972)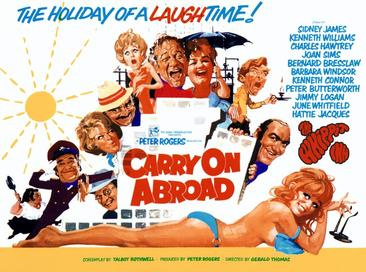 Starring:
Sidney James, Kenneth Williams, Charles Hawtrey, Joan Sims
The film opens with pub landlord and frequent holidaymaker Vic Flange (Sid James) openly flirting with the sassy saucepot widow Sadie Tompkins (Barbara Windsor) as his battleaxe wife, Cora (Joan Sims), looks on with disdain.
20
The 9/11 Commission Report (2006)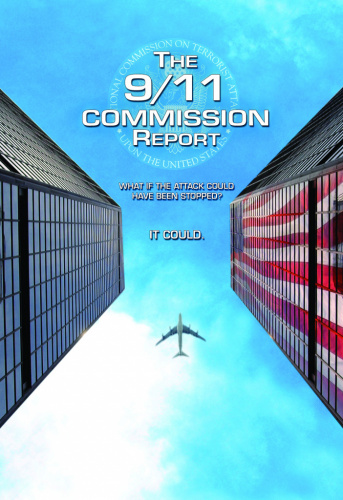 Starring:
Rhett Giles, Marat Glazer, Griff Furst, Sarah Lieving
The 9/11 Commission Report is a 2006 drama film produced by The Asylum. It was written and directed by Leigh Scott, and was released in June 2006.