Movies Like Christmas Next Door (2017)
Movies to watch if you like Christmas Next Door (2017).
15 items, 396 votes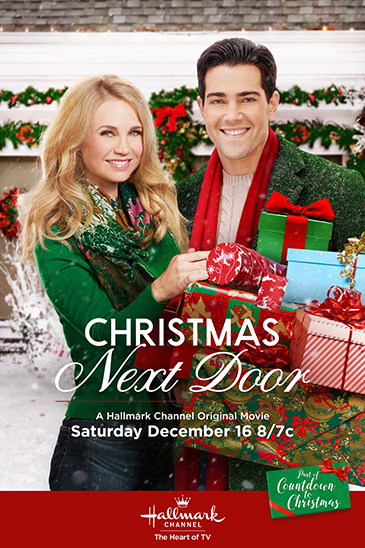 1
Catch a Christmas Star (2013)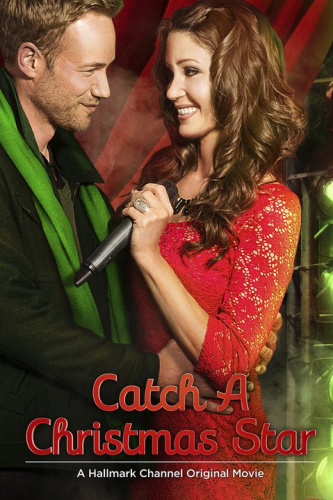 Starring:
Shannon Elizabeth, Steve Byers, Julia Lalonde, Kyle Breitkopf
Genres:
Comedy, Drama, Family
Chris Marshall (a widower for the past five years, with two children) works as a New Jersey high school basketball coach.
2
A Christmas Kiss (2011)
Starring:
Elisabeth Röhm, Laura Breckenridge, Brendan Fehr, Jerrika Hinton
Wendy Walton (Laura Breckenridge) is an aspiring interior designer working as an assistant to Priscilla Hall (Elisabeth Röhm), a prestigious but callous Boston designer.
3
The Christmas Ornament (2013)

Starring:
Kellie Martin, Cameron Mathison, Jewel Staite, Brendan Meyer
A young widow, Kathy (Kellie Martin), is not putting up a Christmas tree this year.
4
Trading Christmas (2011)

Starring:
Tom Cavanagh, Faith Ford, Gil Bellows, Gabrielle Miller
Three years after her husband died, Emily Spengler (Faith Ford), a 2nd grade teacher in the small Washington town of South Woodbourne, is preparing for the arrival of her daughter, Heather (Emma Lahana), who is attending school at Boston College.

Starring:
Lily Anne Harrison, Bobby Campo, John James, Geraldine Leer
Genres:
Drama, Family, Romance
To get a big promotion, an advertising executive must land a toy company who is all about traditional Christmas as a client.
6
A Boyfriend for Christmas (2004)

Starring:
Kelli Williams, Patrick Muldoon, Charles Durning, Bruce Thomas
Genres:
Comedy, Drama, Family
After helping a boy take his little sister to see Santa, 13-year-old Holly Grant tells a shopping mall Santa Claus that she would like to have a boyfriend for Christmas.
7
Love Always, Santa (2016)

Starring:
Marguerite Moreau, Mike Faiola, Brady Smith, Isadora Swann
The daughter (Isadora Swann) of a widow (Marguerite Moreau) writes to Santa Claus, asking for her mother to find love again.
8
The Christmas Card (2006)

Starring:
Edward Asner, John Newton, Alice Evans, Lois Nettleton
In the midst of war in Afghanistan, U. S.
9
Single Santa Seeks Mrs. Claus (2004)

Starring:
Steve Guttenberg, Crystal Bernard, Dominic Scott Kay, Thomas Calabro
Genres:
Comedy, Family, Fantasy
A single mother whose faith in love died with her former husband learns that Christmas miracles can still happen in director Harvey Frost's warmhearted tale of winter magic.
10
Write Before Christmas (2019)

Starring:
Torrey DeVitto, Chad Michael Murray, Lolita Davidovich, Grant Show
The film's Love Actually-esque premise revolves around the recently single Jessica (DeVitto), who sends Christmas cards to five people who have influenced her life: the aunt (Davidovich) who raised her, her younger brother in the military, a pop star Jax (Seeley) who provided the soundtrack to her life, the music teacher who inspired her, and her best friend, who always tells her the truth.
11
A Golden Christmas (2009)

Starring:
Andrea Roth, Nicholas Brendon, Elisa Donovan, Bruce Davison
Genres:
Comedy, Drama, Family
A Golden Christmas is a 2009 Christmas romance movie starring Andrea Roth and Nicholas Brendon.
12
The Most Wonderful Time of the Year (2008)

Starring:
Brooke Burns, Henry Winkler, Warren Christie, Connor Christopher Levins
Genres:
Comedy, Drama, Family
Ralph is a retired police officer who has worked as a New York cop for over 38 years. He plans on visiting his niece Jennifer in Naperville, Illinois for the holidays.
13
The Knight Before Christmas (2019)

Starring:
Vanessa Hudgens, Josh Whitehouse, Emmanuelle Chriqui, Ella Kenion
Genres:
Adventure, Comedy, Drama
In Norwich, England, on December 18, 1334, Cole Christopher Fredrick Lyons (Josh Whitehouse)and his brother Geoffrey (Harry Jarvis) participate in an annual Christmas hawking competition and split up to try and catch the hawk.
14
Christmas Belle (2013)

Starring:
Haylie Duff, Nicholas Gonzalez, Mark Famiglietti, C. Thomas Howell
Genres:
Drama, Family, Romance
With her California hometown in the rear-view mirror, Belle heads north on business to facilitate the estate sale of a mansion.
15
Carry on Abroad (1972)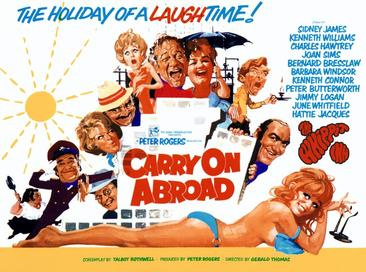 Starring:
Sidney James, Kenneth Williams, Charles Hawtrey, Joan Sims
The film opens with pub landlord and frequent holidaymaker Vic Flange (Sid James) openly flirting with the sassy saucepot widow Sadie Tompkins (Barbara Windsor) as his battleaxe wife, Cora (Joan Sims), looks on with disdain.