Movies to Watch If You Like No Manches Frida 2 (2019)
Movies similar to No Manches Frida 2 (2019).
13 items, 335 votes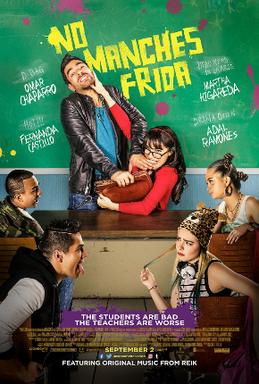 1
No Manches Frida (2016)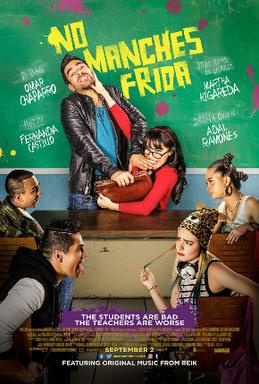 Starring:
Omar Chaparro, Martha Higareda, Mónica Dionne, Rocio Garcia
No Manches Frida (also known as El profesor sustituto) is a 2016 comedy film, a remake of the German film Fack ju Göhte.
2
The Kids Are Back (2017)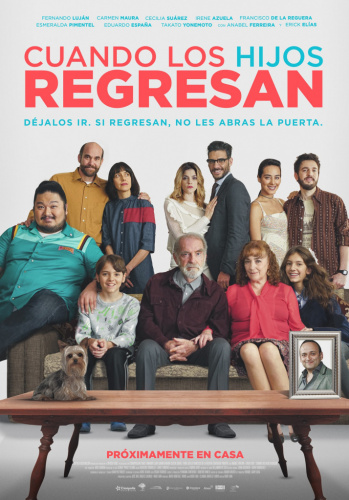 Starring:
Cecilia Suárez, Carmen Maura, Diana Bovio, Irene Azuela
Cuando los hijos regresan is a 2017 Mexican comedy film directed by Hugo Lara Chávez, from a screenplay by Claudia González-Rubio.

Starring:
Cassandra Ciangherotti, Gabriela de la Garza, Irán Castillo, Sophie Alexander-Katz
Ready to Mingle (Spanish: Solteras, lit.
4
Suck Me Shakespeer (2013)

Starring:
Elyas M'Barek, Karoline Herfurth, Katja Riemann, Jana Pallaske
Bank robber Zeki Müller has just been out of prison.
5
Do It Like an Hombre (2017)

Starring:
Mauricio Ochmann, Alfonso Dosal, Humberto Busto, Aislinn Derbez
Raúl (Mauricio Ochmann), Eduardo (Humberto Busto) and Santiago (Alfonso Dosal) have led a happy and "masculine" life from their childhood, until, one day, Santiago confesses to them that he is gay.
6
My Boyfriend's Meds (2020)

Starring:
Marco Antonio Aguirre, Jason Alexander, Pamela Almanza, Luis Arrieta
My Boyfriend's Meds (Spanish: Las Pildoras de Mi Novio) is a 2020 Mexican comedy film directed by Diego Kaplan and starring Jaime Camil and Sandra Echeverría.

Starring:
Martha Higareda, Omar Chaparro, Dunia Alexandra, Ramon Alvarez
The story revolves around the story of Adan (Omar Chaparro) and Mia (Martha Higareda), two experts in love conquest strategies, who want to teach their respective friends the rules to win the game of flirting.
8
La Boda De Valentina (2018)

Starring:
Tony Dalton, Kate Vernon, Ryan Carnes, Marimar Vega
Valentina lives in New York with her boyfriend who proposes to her.
9
Instructions Not Included (2013)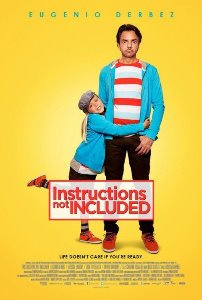 Starring:
Eugenio Derbez, Karla Souza, Jessica Lindsey, Loreto Peralta
Valentín Bravo had always been a rather fearful child, afraid of everything from heights to spiders.

Starring:
Omar Chaparro, Joey Morgan, Eric Roberts, Kevin Pollak
Genres:
Action, Comedy, Crime
After being released from prison, former Mexican cop Diego Garza (Omar Chaparro) seeks revenge on Santos (Erick Elias).

Starring:
Luis Fernando Peña, Martha Higareda, Ximena Sariñana, Karla Alvarado
Genres:
Adventure, Drama, Family
The story begins in a suburb of Mexico City with Ulises, whose father sells clothes in the market.

Starring:
Martha Higareda, Alfonso Dosal, Christian Vazquez, German Valdez
A group of friends embark on a fun adventure determined to find a college roommate who disappeared without a trace on graduation day.
13
Carry on Abroad (1972)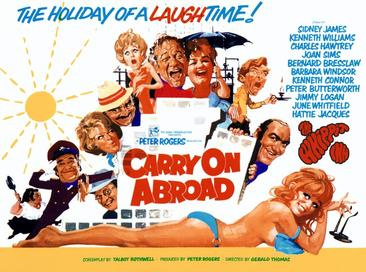 Starring:
Sidney James, Kenneth Williams, Charles Hawtrey, Joan Sims
The film opens with pub landlord and frequent holidaymaker Vic Flange (Sid James) openly flirting with the sassy saucepot widow Sadie Tompkins (Barbara Windsor) as his battleaxe wife, Cora (Joan Sims), looks on with disdain.