Most Similar Movies to Blind Woman's Curse (1970)
Movies like Blind Woman's Curse (1970).
13 items, 337 votes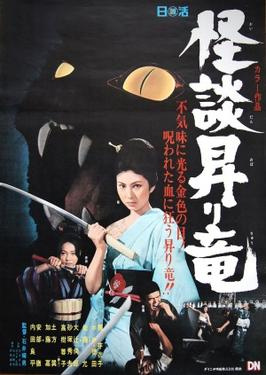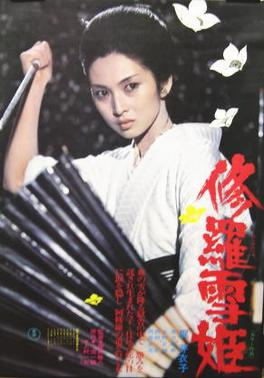 Starring:
Meiko Kaji, Toshio Kurosawa, Masaaki Daimon, Miyoko Akaza
Genres:
Action, Drama, Thriller
In 1874, a deathly-ill woman named Sayo gives birth to a baby girl in a women's prison.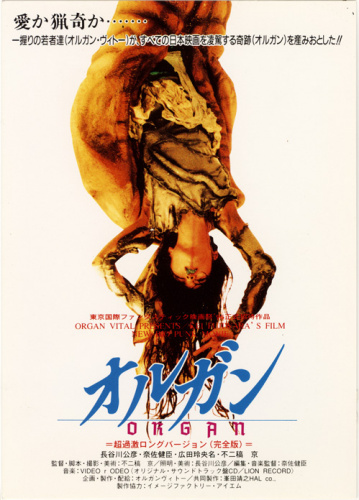 Starring:
Kei Fujiwara, Kimihiko Hasegawa, Natsuyo Kanahama, Kenji Nasa
Genres:
Action, Drama, Horror
Two undercover detectives, Numata and Tosaka, infiltrate a plastic covered den where they discover a gang of organ thieves led by the high school teacher Saeki and his one-eyed sister Yoko (Kei Fujiwara) who are in the middle of cutting open a victim who is still alive.
3
Deadbeat at Dawn (1988)

Starring:
Paul Harper, Jim Van Bebber, Megan Murphy, Ric Walker
Genres:
Action, Crime, Horror
The main character is Goose (Van Bebber). Goose is leader of "The Ravens", a street gang located in Dayton, Ohio.

Starring:
Julie Condra, Kevan Ohtsji, Mark Dacascos, Debbie Podowski
Genres:
Action, Crime, Thriller
While painting the landscape on a hill in San Francisco, a young woman named Emu O'Hara witnesses the murder of a Japanese Yakuza member.

Starring:
Virginia Madsen, Tôru Nakamura, Dean Hallo, Ryo Ishibashi
Genres:
Action, Crime, Thriller
Gina Hayes is a sweet and dedicated mother to her little son.

Starring:
Kazuki Kitamura, Gorô Kishitani, Shun Shioya, Saeko
Genres:
Action, Crime, Drama
The plot is loosely based on the original Yakuza game and is a separate, "one-night-story" that unfolds in a hot summer night in Kamurocho, the fictitious version of Tokyo Shinjuku's Kabukichō.

Starring:
Marki Bey, Robert Quarry, Don Pedro Colley, Betty Anne Rees
Genres:
Action, Crime, Horror
The story centers on Diana "Sugar" Hill (Bey), a photographer in Houston whose boyfriend, nightclub owner Langston (Larry D.

Starring:
Kent Cheng, Simon Yam, Danny Lee, Esther Kwan
Genres:
Action, Crime, Drama
Run and Kill (Chinese: 烏鼠:機密檔案; pinyin: Wū shǔ: jīmì dàngàn) is a 1993 Hong Kong crime thriller exploitation film directed by Billy Tang.
9
Sister Street Fighter (1974)

Starring:
Etsuko Shihomi, Shin'ichi Chiba, Asao Uchida, Sanae Ôhori
When Lee Long (Hiroshi Miyauchi), a shorinji kempo champion and Hong Kong drug agent, goes missing during an investigation into the activities of a dummy corporation called Central Export, his sister, Tina (Sue Shiomi), is called in to continue the investigation in his place.

Starring:
Zoë Bell, Jake Abel, Vail Bloom, Justin Huen
Genres:
Action, Crime, Thriller
The show is a thriller about the assassin, Eve, who is employed by a ruthless crime family.

Starring:
Jean-Claude Van Damme, Geoffrey Lewis, Alonna Shaw, Corinna Everson
In 1966 Business partners Paul Wagner and Nigel Griffith open the Hong Kong Victoria Harbour tunnel. Paul attends with his wife and their twin infant sons, Chad and Alex.
12
Graveyard of Honor (1975)

Starring:
Tetsuya Watari, Tatsuo Umemiya, Yumi Takigawa, Eiji Gô
Rikio Ishikawa, a member of the Kawada Yakuza family in Shinjuku, assaults and steals money from the Aoki gang, members of the rival Shinwa family from Ikebukuro, for operating in their territory.
13
The Divine Move (2014)

Starring:
Kil-kang Ahn, Sung-Ki Ahn, Greg Chun, Marc Diraison
Professional baduk player Tae-seok loses a high-stakes game to infamous underground gambler Sal-soo, and ends up framed for the murder of his own brother and locked up in prison.