Movies to Watch If You Like Vivarium (2019)
Watch these movies if you like Vivarium (2019).
7 items, 175 votes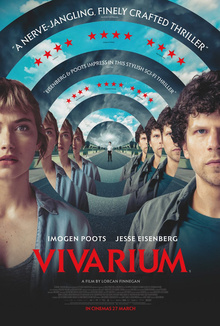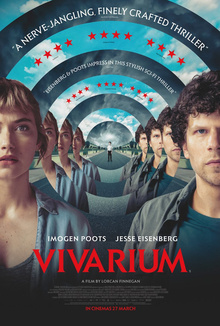 Starring:
Imogen Poots, Danielle Ryan, Molly McCann, Jesse Eisenberg
Genres:
Comedy, Horror, Mystery
The film opens with a short clip showing the parasitic lifecycle of cuckoos, who lay their eggs in the nests of other birds.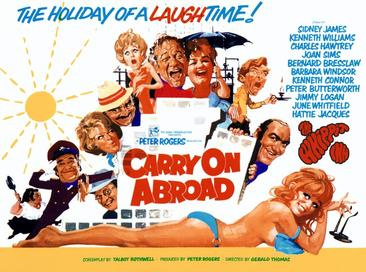 Starring:
Sidney James, Kenneth Williams, Charles Hawtrey, Joan Sims
The film opens with pub landlord and frequent holidaymaker Vic Flange (Sid James) openly flirting with the sassy saucepot widow Sadie Tompkins (Barbara Windsor) as his battleaxe wife, Cora (Joan Sims), looks on with disdain.

Starring:
Riley Keough, Jaeden Martell, Lia McHugh, Richard Armitage
Genres:
Drama, Horror, Thriller
Laura Hall dies by suicide after her ex-husband Richard informs her he plans to marry Grace Marshall, a woman he met while researching a book about an extremist Christian cult.
4
The Girl on the Train (2016)

Starring:
Emily Blunt, Haley Bennett, Rebecca Ferguson, Justin Theroux
Genres:
Crime, Drama, Mystery
Rachel Watson (Emily Blunt) is an on-off recovering alcoholic who aimlessly rides a train into New York City every day after losing her job and her marriage.

Starring:
Nicole Brydon Bloom, Giles Matthey, Taylor Nichols, Alan Blumenfeld
Genres:
Drama, Horror, Thriller
An aspiring costume designer moves into a one-bedroom apartment in Los Angeles, unaware that the complex is owned by a cult who use torture to force new residents to join their community.

Starring:
Claire Foy, Joshua Leonard, Jay Pharoah, Juno Temple
Genres:
Drama, Horror, Mystery
Sawyer Valentini is a troubled woman who moves away from her home in Boston to escape a stalker.
7
The Haunting of Molly Hartley (2008)

Starring:
Haley Bennett, Chace Crawford, Jake Weber, Shannon Woodward
Genres:
Drama, Horror, Thriller
The film begins with a teenage girl, Laurel Miller (Jessica Lowndes), going into the woods to meet her boyfriend Michael (Randy Wayne).