Movies Most Similar to A Cop (1972)
Watch these movies if you like A Cop (1972).
16 items, 440 votes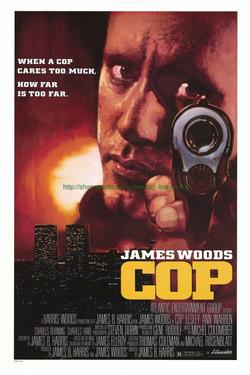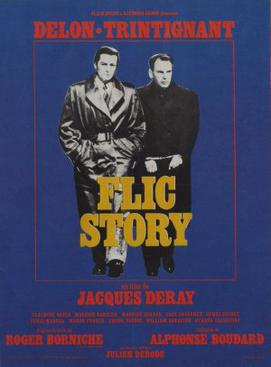 Starring:
Alain Delon, Jean-Louis Trintignant, Renato Salvatori, Claudine Auger
Genres:
Crime, Drama, Thriller
Flic Story follows a nine-year pursuit of Emile Buisson through France during the 1940s and 1950s, and illustrates the pursuit as a battle of intellect, focusing on a growing rapport between Buisson and the protagonist Borniche.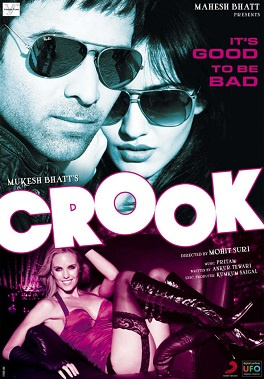 Le Voyou, also known as The Crook, is a highly stylized French action film which follows Simon the Swiss during his largest heist.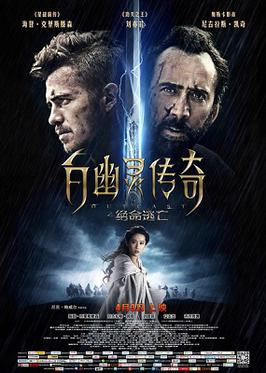 Starring:
Pablo Santiago, Jacob Martinez, John Azpilicueta, Bless May
Genres:
Crime, Drama, Thriller
After a violent bank robbery, the trio of hoods make their way across East L. A. carrying a blood-soaked bag of money.

Starring:
Antonio Sabato Jr., Shannon Lee, William Zabka, Lochlyn Munro
Genres:
Action, Crime, Thriller
A group of close-knit thieves are led by Johnny (Antonio Sabàto, Jr), Mollie (Amy Smart), Larry (Lochlyn Munro) and Sam (Mike Mains).

Starring:
Natasha Henstridge, Stephen Dorff, Bruce Payne, Steven Berkoff
Genres:
Action, Crime, Thriller
Slim (Stephen Dorff) Frank (Steven McCarthy) Otis (Cle Bennett) and Alex (Karen Cliche) are a group of youthful bank robbers who commit their crimes anonymously and in innovative ways involving extreme sports such as skating and snowboarding.

Starring:
Jean-Paul Belmondo, Omar Sharif, Dyan Cannon, Robert Hossein
Genres:
Action, Crime, Thriller
In Athens, Azad (Jean-Paul Belmondo), Ralph (Robert Hossein) and 2 other accomplices, Renzi and Helen, steal a suitcase of emeralds from a rich Greek citizen, M.

Starring:
Steve McQueen, Ali MacGraw, Ben Johnson, Sally Struthers
Genres:
Action, Crime, Thriller
The Getaway is a 1972 American action thriller film based on the 1958 novel by Jim Thompson.

Starring:
Walter Matthau, Joe Don Baker, Felicia Farr, Andrew Robinson
Genres:
Action, Crime, Drama
Charley Varrick is a crop-duster and former stunt pilot.

Starring:
Chris Brown, Hayden Christensen, Matt Dillon, Michael Ealy
Genres:
Action, Crime, Thriller
Detectives Jack Welles and Eddie Hatcher investigate a daring heist by a group of well-organized bank robbers. The crew, led by Gordon Cozier, consists of John, A. J.

Starring:
Benoît Magimel, Philippe Caubère, Béatrice Dalle, Olivier Marchal
Paris Lockdown (French: Truands) is a 2007 French crime film directed by Frédéric Schoendoerffer.

Starring:
Columbus Short, Matt Dillon, Laurence Fishburne, Jean Reno
Genres:
Action, Crime, Thriller
Ty Hackett (Columbus Short), a former armed service veteran is a member of Eagle Shield security in one of their many armored transportation teams.
12
Daylight Robbery (2008)

Starring:
Xavier Anderson, Brodie Bass, Geoff Bell, Vas Blackwood
Genres:
Crime, Drama, Thriller
Alex masterminds an ambitious plan to steal millions of untraceable cash that is stacked in the underground vaults of the London Exchange Bank, waiting for its last journey, incineration.

Starring:
Eric Stoltz, Julie Delpy, Martin Raymond, Eric Pascal Chaltiel
Professional safe-cracker Zed comes to Paris to help a childhood friend, Eric, with a bank heist.

Starring:
Bill Paxton, Billy Bob Thornton, Cynda Williams, Michael Beach
Genres:
Crime, Drama, Thriller
Three criminals, Ray, Pluto and Fantasia (Ray's girlfriend), commit six brutal murders over the course of one night in Los Angeles as they seek a cache of money and cocaine.

Starring:
Val Kilmer, Bobb'e J. Thompson, Richard Edson, Marg Helgenberger
A thief has just one morning to fix the damage done during the biggest heist of his career, all while attempting to repair his relationship with his ex-wife.

Starring:
Kim Bodnia, Zlatko Buric, Laura Drasbæk, Slavko Labovic
The film begins in Copenhagen with a low-level drug dealer Frank (Kim Bodnia) going to a heroin deal with his sidekick Tonny (Mads Mikkelsen).