Tv Shows Like Valeria (2020)
Tv shows similar to Valeria (2020).
21 items, 604 votes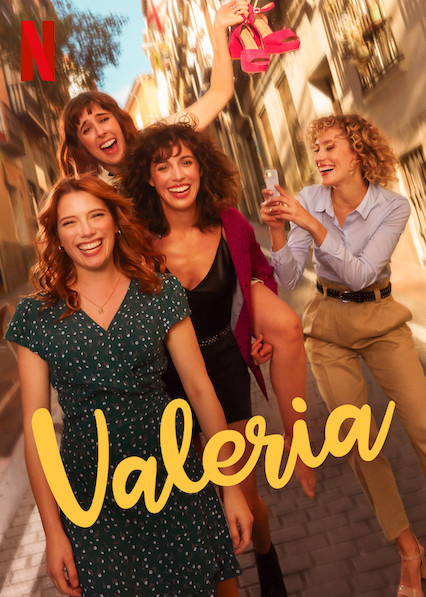 1
Why Did I Get Married Too? (2010)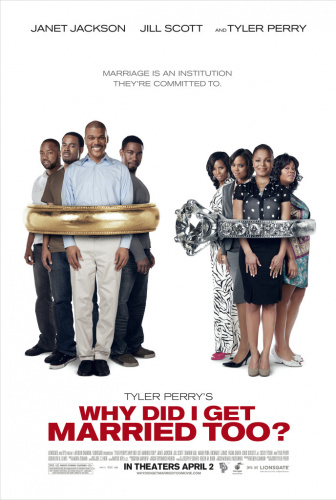 Starring:
Janet Jackson, Tyler Perry, Jill Scott, Sharon Leal
Genres:
Comedy, Drama, Romance
The four couples prepare for their next marriage retreat in the Bahamas.
2
Out of Order (2003 - 2003)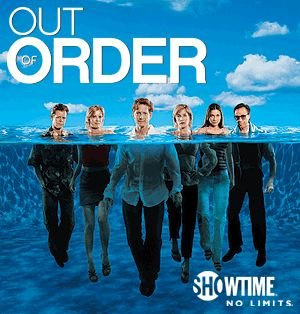 Starring:
Eric Stoltz, Felicity Huffman, Kim Dickens, Dyllan Christopher
Mark Colm is a family man torn between his love of his clinically depressed wife and their son and his attraction to another woman with whom he ultimately embarks on a passionate affair.
3
Mistresses (2008 - 2010)

Starring:
Sarah Parish, Sharon Small, Orla Brady, Shelley Conn
The lives and loves of four female friends: Katie, a doctor having an affair with a patient; Trudi, a 9/11 widow; Siobhan, a barrister; and Jessica, a commitment phobe who plays the field.
4
Desperate Housewives (2004 - 2012)

Starring:
Teri Hatcher, Felicity Huffman, Marcia Cross, Eva Longoria
Genres:
Comedy, Drama, Mystery
The "normal" suburban life for a group of close-knit housewives takes a dark turn when one of their closest friends mysteriously commits suicide.

Genres:
Comedy, Drama, Romance
.

Starring:
Travis Winfrey, LisaRaye McCoy, Charity Shea, D.B. Woodside
Genres:
Comedy, Drama, Romance
Three friends from different backgrounds desire success, prosperity and love in up-and-coming Atlanta, Georgia.
7
Mistresses (2013 - 2016)

Starring:
Alyssa Milano, Jes Macallan, Rochelle Aytes, Yunjin Kim
Genres:
Drama, Romance, Thriller
A drama about the scandalous lives of a group of four girlfriends - each on her own path to self-discovery as they brave the turbulent journey together.

Starring:
Vica Kerekes, Jirí Machácek, Petra Hrebícková, Bolek Polívka
Genres:
Comedy, Drama, Romance
Ondřej (Jiří Macháček), a timid and reserved man, is in a monotonous marriage with Alice (Petra Hřebíčková).

Starring:
Hugh Laurie, Anna Chancellor, Sheila Hancock, Benedict Cumberbatch
Paul Slippery (Hugh Laurie), a forty-something doctor, lives with his wife Estelle and three sex-obsessed sons Rory, Daniel and Edwin in the west London suburb of Putney.


Starring:
Nat Faxon, Judy Greer, Brett Gelman, Rachel Eggleston
Genres:
Comedy, Drama, Romance
Revolves around the lengths to which two best friends are willing to go in order to salvage their marriage.
12
You're the Worst (2014 - 2019)

Starring:
Chris Geere, Aya Cash, Desmin Borges, Kether Donohue
Genres:
Comedy, Drama, Romance
Centers on two toxic, self-destructive people who fall in love and attempt a relationship.
13
The Four-faced Liar (2010)

Starring:
Daniel Carlisle, Todd Kubrak, Emily Peck, Marja-Lewis Ryan
Genres:
Comedy, Drama, Romance
Set in New York City spanning several months, Greg has just moved in with his girlfriend Molly.
14
Sex and the City (1998 - 2004)

Starring:
Sarah Jessica Parker, Kim Cattrall, Kristin Davis, Cynthia Nixon
Genres:
Comedy, Drama, Romance
Four female New Yorkers gossip about their sex lives (or lack thereof) and find new ways to deal with being a woman in the 1990s.
15
Cashmere Mafia (2008 - 2008)

Starring:
Lucy Liu, Frances O'Connor, Miranda Otto, Bonnie Somerville
A group of successful female executives who have been friends since college turn to each other for guidance as they juggle their careers with family in New York City.
16
This Year's Love (1999)

Starring:
Kathy Burke, Jennifer Ehle, Ian Hart, Douglas Henshall
Genres:
Comedy, Drama, Romance
This Year's Love is a 1999 film written and directed by David Kane and set in and around Camden Town in London.
17
Men in Trees (2006 - 2008)

Starring:
Anne Heche, Abraham Benrubi, Emily Bergl, Derek Richardson
Genres:
Comedy, Drama, Romance
A relationship-advice guru, upon learning that her fiancé is cheating on her, decides to stay in a small town in Alaska, the most recent stop on her book tour.
18
Army Wives (2007 - 2013)

Starring:
Brian McNamara, Wendy Davis, Catherine Bell, Sterling K. Brown
Genres:
Drama, Romance, War
Four women and one man share the common bond of loving someone in the U. S. Army.

Starring:
James Nesbitt, Robert Bathurst, John Thomson, Hermione Norris
Genres:
Comedy, Drama, Romance
At times comedic and at other times heartbreaking, the series follows the intertwining lives of three Manchester couples at different stages in their relationships.
20
Californication (2007 - 2014)

Starring:
David Duchovny, Natascha McElhone, Evan Handler, Pamela Adlon
Hank Moody- a self loathing, narcissistic author struggles to overcome writer's block while balancing his occasional drug use, alcoholism, and borderline sex addiction all the while trying to get back together with his girlfriend and raise his teenage daughter.