Most Similar Movies to Ek Je Chhilo Raja (2018)
Movies like Ek Je Chhilo Raja (2018).
9 items, 202 votes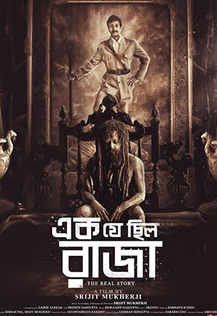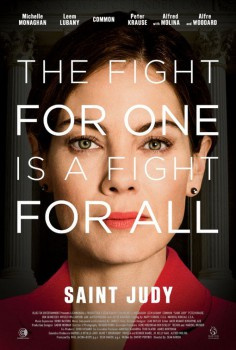 Starring:
Michelle Monaghan, Leem Lubany, Common, Alfred Molina
Saint Judy tells the story of Los Angeles immigration attorney Judy Wood, who single-handedly changed United States asylum law to include women to be a part of the protected class.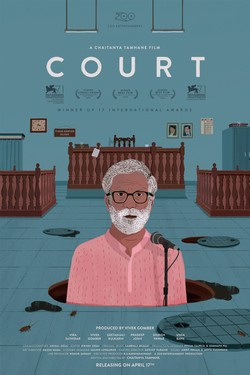 Starring:
Vira Sathidar, Vivek Gomber, Geetanjali Kulkarni, Pradeep Joshi
Court is a 2014 Indian multilingual legal drama film, written and directed by Chaitanya Tamhane in his directorial debut.

Starring:
Jake Gyllenhaal, Natalie Portman, Tobey Maguire, Sam Shepard
Genres:
Action, Drama, Thriller
United States Marine Corps captain Sam Cahill is about to embark on his fourth combat deployment.
4
Shepherds and Butchers (2016)

Starring:
Andrea Riseborough, Steve Coogan, Inge Beckmann, Deon Lotz
Nearing the end of apartheid in South Africa, a young white prison guard (Garion Dowds) embarks on a seemingly motiveless shooting that sees to the death of seven unarmed black men.

Starring:
Jack O'Connell, Laura Dern, Emily Meade, Chris Coy
Trial by Fire is an American biographical drama directed by Edward Zwick.
6
Kramer Vs. Kramer (1979)

Starring:
Dustin Hoffman, Meryl Streep, Jane Alexander, Justin Henry
Ted Kramer (Dustin Hoffman) is a workaholic advertising executive who has just been assigned a new and very important account.

Starring:
Kerry Fox, Anamaria Marinca, Stephen Dillane, Rolf Lassgård
Storm follows the developments of a trial at the Hague for war crimes committed during the Bosnian War.

Starring:
Paul Newman, Charlotte Rampling, Jack Warden, James Mason
Once-promising attorney Frank Galvin, framed for jury tampering years ago, was fired from his elite Boston firm and is now an alcoholic ambulance chaser whose practice is on the verge of collapse.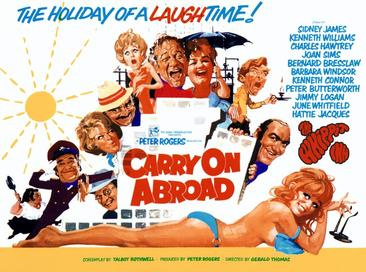 Starring:
Sidney James, Kenneth Williams, Charles Hawtrey, Joan Sims
The film opens with pub landlord and frequent holidaymaker Vic Flange (Sid James) openly flirting with the sassy saucepot widow Sadie Tompkins (Barbara Windsor) as his battleaxe wife, Cora (Joan Sims), looks on with disdain.