Tv Shows Like Mr. Sunshine (2018 - 2018)
15 items, 367 votes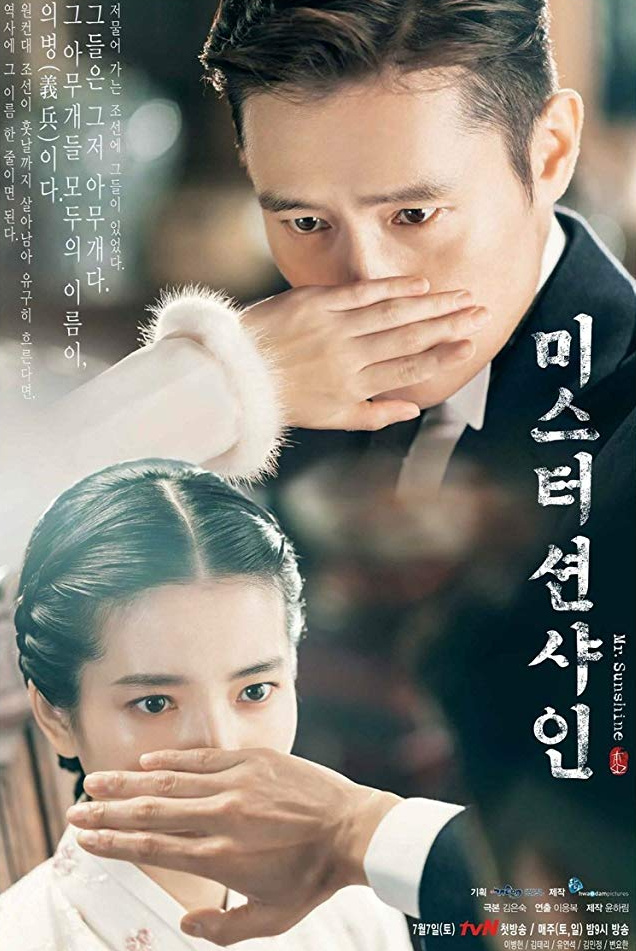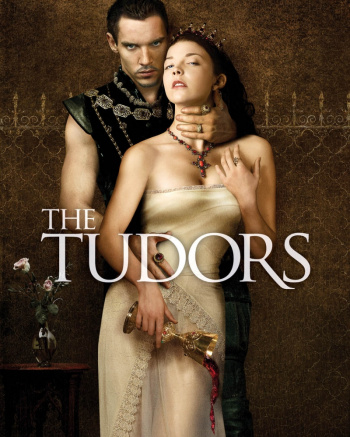 1
The Tudors (2007 - 2010)
Starring:

Jonathan Rhys Meyers, Henry Cavill, Anthony Brophy, James Frain

Genres:

Drama, History, Romance

This costume drama features England's splendid Renaissance dynasty under King Henry VIII.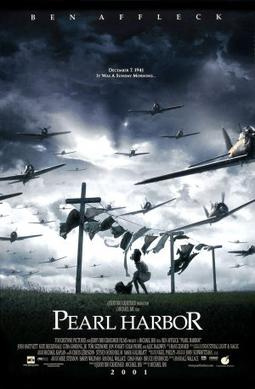 2
Pearl Harbor (2001)
Starring:

Ben Affleck, Kate Beckinsale, Josh Hartnett, William Lee Scott

Genres:

Action, Drama, History

In 1923 Tennessee, two best friends, Rafe McCawley and Danny Walker, play together in the back of an old biplane, pretending to be soldiers fighting the German Empire in World War I.

3
My Country: the New Age (2019)
Starring:

Se-Jong Yang, Do-Hwan Woo, Hyuk Jang, Seol-Hyun Kim

Genres:

Action, Drama, History

Seo Hwi is a warrior. His father Seo Geom is a famous commander. Seo Hwi does not compromise when it comes to injustice.
4
Jodha Akbar (2013 - 2015)
Genres:

Action, Drama, History

.

5
War and Peace (2007)
Starring:

Clémence Poésy, Alessio Boni, Alexander Beyer, Malcolm McDowell

Genres:

Drama, History, Romance

A Russian Prince experiences battle against Napoleon and a troubled relationship with his father and wife.

6
Encounter (2018)
Starring:

Luke Hemsworth, Anna Hutchison, Cheryl Texiera, Tom Atkins

"Having lost everything in a car crash, including his daughter, a wheelchair-bound artist's life is once again turned upside down when his friends discover an otherworldly object crashed in a rural field.

7
Daniel Deronda (2002 - 2002)
Starring:

Jodhi May, Edward Fox, Amanda Root, David Bamber

Genres:

Drama, History, Romance

It is across the roulette table that Gwendolen Harleth first locks eyes with the enigmatic Daniel Deronda.

8
Kites (2010)
Starring:

Hrithik Roshan, Steven Michael Quezada, Bárbara Mori, Kangana Ranaut

Genres:

Action, Drama, Romance

Jay Ray (Hrithik Roshan) is a dance teacher in Las Vegas, Nevada. As a sideline, he marries immigrant women to get them green cards in exchange for money.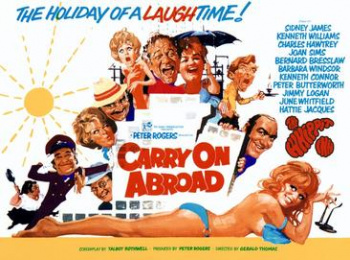 9
Carry on Abroad (1972)
Starring:

Sidney James, Kenneth Williams, Charles Hawtrey, Joan Sims

The film opens with pub landlord and frequent holidaymaker Vic Flange (Sid James) openly flirting with the sassy saucepot widow Sadie Tompkins (Barbara Windsor) as his battleaxe wife, Cora (Joan Sims), looks on with disdain.

10
Band of Brothers (2001 - 2001)
Starring:

Scott Grimes, Damian Lewis, Ron Livingston, Shane Taylor

Genres:

Action, Drama, History

This is the story of "E" Easy Company, 506th Regiment of the 101st Airborne Division from their initial training starting in 1942 to the end of World War II.

11
The Far Pavilions (1984 - 1984)
Starring:

Ben Cross, Amy Irving, Christopher Lee, Robert Hardy

Genres:

Drama, History, Romance

The Far Pavilions is an epic novel of British-Indian history by M. M. Kaye, published in 1978, which tells the story of an English officer during the British Raj.

12
Atlantic Crossing (2020)
Starring:

Sofia Helin, Tobias Santelmann, Kyle MacLachlan, Maria Annette Tanderø Berglyd

Atlantic Crossing is the sixth studio album by the English singer-songwriter Rod Stewart, released on 15 August 1975.

13
Titanic (1996 - 1996)
Starring:

Peter Gallagher, George C. Scott, Catherine Zeta-Jones, Eva Marie Saint

Genres:

Action, Drama, History

The plot focuses on the romances of two couples upon the doomed ship's maiden voyage.

14
Guardian: the Lonely and Great God (2016 - 2017)
Starring:

Yoo Gong, Go-eun Kim, Dong-Wook Lee, In-Na Yoo

Genres:

Comedy, Drama, Fantasy

In this modern era, there exists a Goblin (Dokkaebi/Kim Shin) who has been living for 900 years.

15
Dark Blue World (2001)
Starring:

Ondrej Vetchý, Krystof Hádek, Tara Fitzgerald, Charles Dance

Genres:

Action, Drama, Romance

In 1950, during the Cold War, František (Franta) Sláma (Ondřej Vetchý) is incarcerated in Czechoslovakia, because of his prior service in the RAF.